---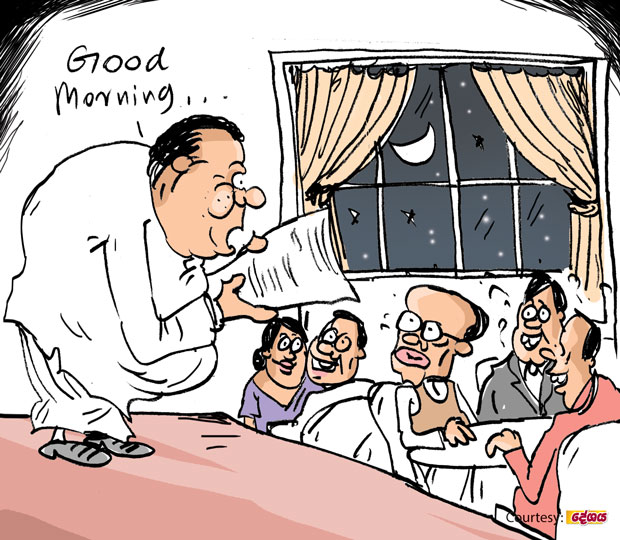 Our country had the occasion to host a very important international conference in Colombo recently.
A senior purohita hailing from the central hills too was billed to deliver an address at the inaugural session of this conference and thanks to a good copy done by his aides, he delivered an impressive speech when his turn came to take the floor.

The conference was over, Number One in yahapalanaya hosted the foreign delegates to a dinner at his official residence. The senior purohita who addressed the inaugural sessions himself had to deliver the welcome speech on the occasion. And he got up ready to speak from a prepared script as he did in the morning.

"Good Morning, Ladies and Gentlemen," the senior purohita started off. The dinner guests made furtive quizzical glances at one another. And the senior purohita was holding forth regardless.
However, he soon realized that he was waxing eloquent from the script he used in the morning and for a moment looked flustered but quickly recovered himself and resumed speaking off the cuff.

Number One and all dinner guests who could not help looking highly amused, however, greeted his speech with loud applause.