---
A new tele-drama is being shot on location in the Bandaragama area these days under the direction of a talented dramatist. Its female lead role is being played by a new actress.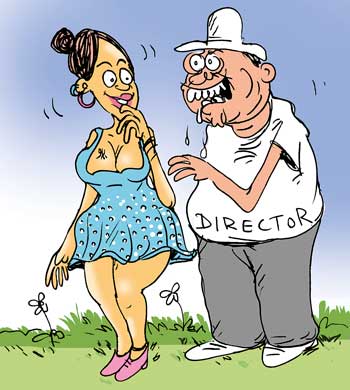 The director has gone absolutely nuts about the young actress and is said to be more interested in cooing to the girl than about the shoot, they say.

The director is so absorbed in watching the actress when she is in action, he would forget to cry 'cut' just when the scene is over, they say.

However, when it comes to shooting scenes where the girl has no part to play, the director is in a mighty hurry to finish the job in double quick time so that he could rush back to her to make love.
The director is so impressed with the acting of the girl; he is often repeating a vow that he would take her to the great heights reached by the popular film star Swarna Mallawarachchi.

The director's silly behaviour is a source of amusement to the others on the set and they add that it is an insult to the great star of yester- year to boast he would make this girl a celebrity like Swarna Mallawarachchi.