---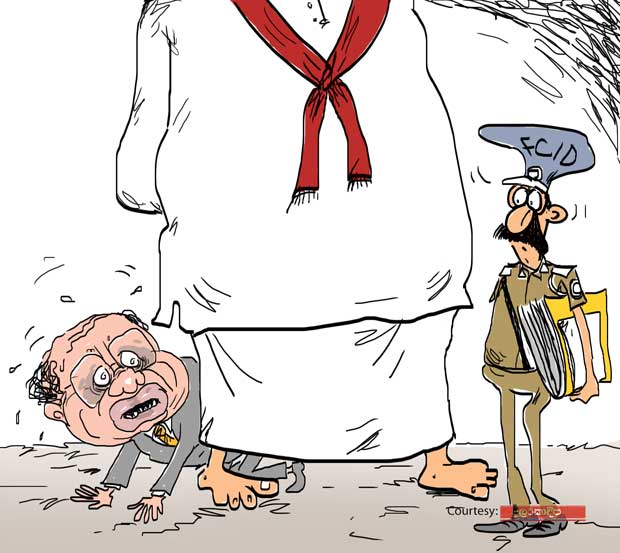 A Betel leaf purohita in yahapalanaya has now come out with all guns firing at the FCID.

Highly surprised higher authorities have now found out the real reason why the quiet and soft-spoken purohita had suddenly gone gung-ho.

This purohita held similar status in the previous regime as well and Police sleuths have begun investigating a deal involving several billions of rupees he had wrapped up while handling a subject related to a highly inflammatory product. The man is highly upset over it, they say.

This purohita who once held a responsible office in the Betel leaf alliance has also now begun developing an affection for the JO and in fact, he had even expressed his delight over the success of the JO's public rally at Nugegoda. The purohita's conduct has set many wondering whether his growing affection for the JO will culminate in a 'double-cross' in the near future.