---
A picture showing the lady-envoy here from the most powerful nation in the world eating Kottu-roti at a well-known Muslim hotel at Kollupitiya went viral when someone had posted it on the Facebook.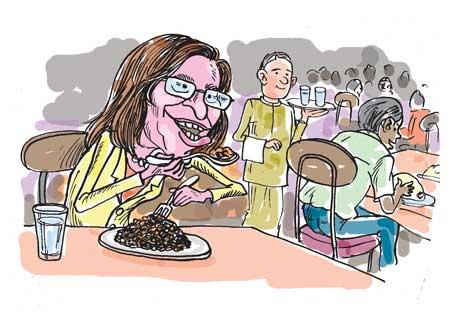 Later it was rumored that the lady had decided to enjoy a Kottu-roti meal at this hotel in the public eye as her contribution towards the cause of allaying the possible misgivings about patronizing Muslim establishments in the aftermath of the Easter Sunday carnage.

The lady being the Colombo-based envoy representing the most powerful nation the story about her enjoying the Kottu-roti meal made news across the world.