---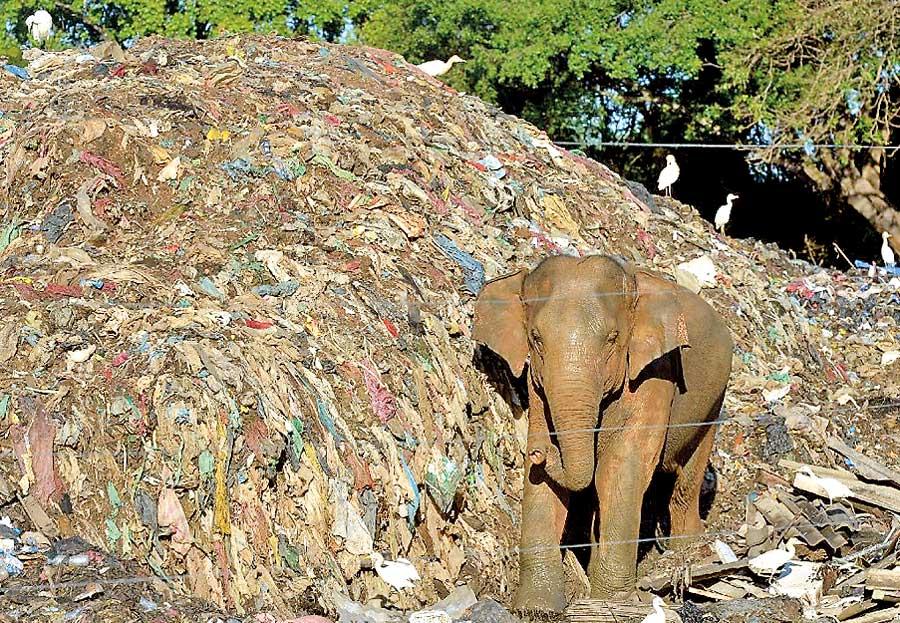 Costly foreign tours by politicos and officials drain public funds for private benefit
With no practical strategies for garbage disposal in Sri Lanka, the issue has grown into a national crisis. While experts claim properly-managed garbage could be turned into a public resource, this article highlights how some officials have turned it into private resource that endangers both the public and the environment at large. Sri Lanka's daily turnover of solid waste is some 9,800 metric tonnes and the annual turnover is 3,531,934 metric tonnes. Only two-thirds of this waste is collected daily, which amounts to 3,700 metric tonnes. This includes 400 metric tonnes of plastic, which is on the rise. Several institutions are responsible for garbage disposal, but primary powers are vested with local government (LG) bodies. In addition, the Environment Ministry, Central Environment Authority (CEA), Marine Environment Protection Authority (MEPA), Coast Conservation Department (CCD), Urban Development Authority (UDA) and the Board of Investment (BOI) are responsible for garbage disposal. The Environment Ministry is currently preparing a national policy on waste management.

FOREIGN TOURS
As garbage disposal problems grow, so has the number of foreign training and exposure programmes for LG representatives and central government members. These tours aim at arming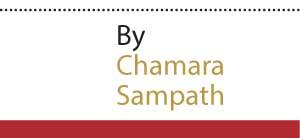 officials with necessary training and technical assistance to combat the garbage crisis. According to parliamentary reports and details obtained from Right to Information applications, a total of 335 LG representatives participated in such foreign tours from 2010 to 2019 at a cost of Rs 60,620,351.
According to parliamentary reports, officials attached to the CEA, MEPA, CCD, National Zoological Department and other such departments are required to present their garbage management implementation plans to the relevant subject ministry following foreign tours. Ministry officials are required to take policy and management decisions based on these reports and periodically summon officers who participated in foreign tours to discuss and implement their plans. They must also monitor the functions of institutions responsible for waste management and provide them with necessary measures and guidelines.
From 2010 to 2019, the Chairman, Directors-General and other senior and divisional officers of CEA had toured various countries to study garbage management. Accordingly, 84 officers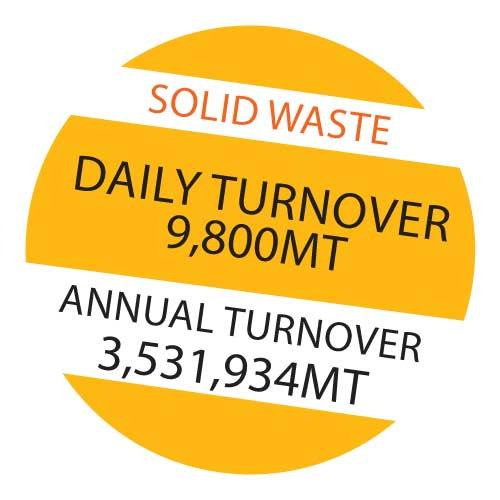 had gone on 84 foreign tours at a cost of Rs.5,882,241. During the same period of time, an officer attached to the National Zoological Department had participated in a US tour spending Rs.135,261. Five MEPA officers had toured India, Kenya, Indonesia and Thailand on five occasions, but at no government expense, as they were sponsored by international environment organisations.
FAILED PROJECTS
Some LG bodies attempted to initiate garbage management projects after their members participated in foreign training programmes. However, many of these projects outright failed or underperformed. In many instances, projects did not get off the ground. This highlights that though colossal amounts of public funds were spent on foreign tours, there had been no tangible benefit to the public.
In contrast, there has been a countrywide increase in polythene and plastic use, adding to the daily accumulation of non-biodegradable waste. Despite this grave situation, LG bodies have failed to implement viable garbage disposal schemes. Furthermore, many touted projects remain stuck at the 'planning stage.'
"Of only 3,700MT waste collected daily, 400MT are plastic"

It is clear that the enormous amounts of public funds spent in the last ten years under the guise of 'garbage management' have gone to waste. Moreover, it is clear to whom garbage has become a resource. While this political and bureaucratic stagnation continues, mountains of garbage are piling up in urban and rural areas. With LG bodies arbitrarily transporting and dumping garbage in swamps and wetlands, these protected and valuable environmental resources are being encroached upon and polluted. It is high time that relevant authorities opened their eyes to the wanton environmental destruction being caused due to haphazard garbage disposal. If prompt action is not taken and this corrupt and negligent behaviour continues, it won't be long before nature turns on us.
Courtesy:Ada