---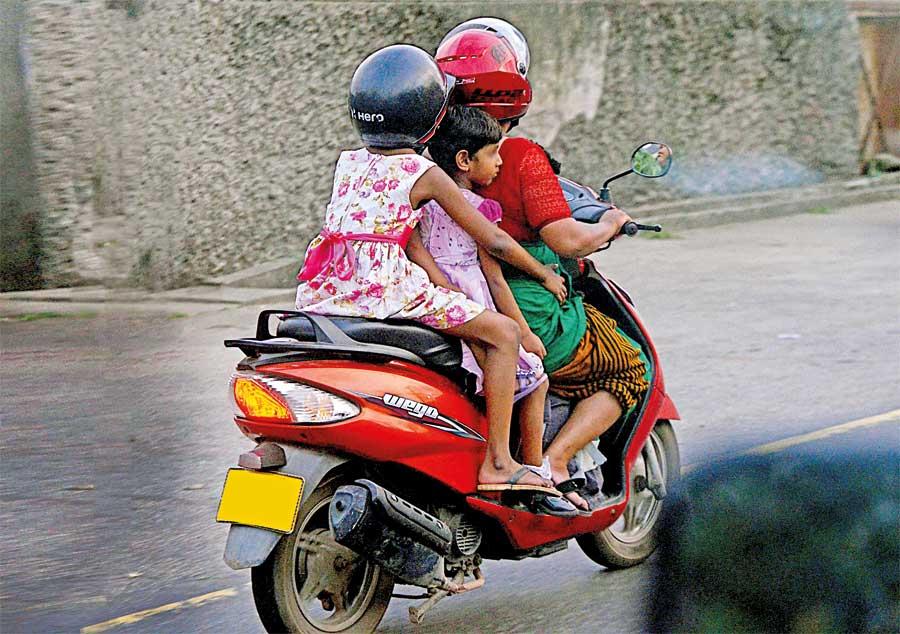 Women bike riders not staying at home to look after kids are looked down upon
Although men would look for 'lady driven' cars when purchasing second-hand vehicles, it seems that they do not have the patience required to ensure said quality of vehicles when driving. Last Sunday we celebrated International Women's Day reflecting on the progress made by women. It was a day where the social, economic, cultural and political achievements of women were celebrated.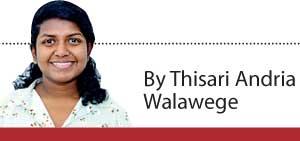 The world has made unprecedented advances, one of them being women being able to drive freely on the road. Women's driving has been another key step towards surpassing gender stereotypes and achieving equality. However, women seem to be facing prejudice every day when driving, simply because they are women. Insults are thrown at them. They are being mistreated every day.

"It doesn't matter how grandly we celebrate women's day. In this country, no matter how they celebrate it, there is no respect for women. On the roads, there is no place for a woman. 'Ladies first' is just a term in those old books in that dusty corner of the library," three-wheeler driver Chuda Damayanthi emphasised.
Woman's capability in driving
Is there a difference between a man's and a woman's ability to drive? When asked this question, some female drivers strongly believe that there is no difference.
"I don't think there is any difference between male and female drivers. It's just that men are always in a hurry, stepping on their gas pedals, screaming at others to make way. They violate laws and expect others to do the same," scooty rider Thanuja Nandani commented. Kumari Weerakkodi, a school teacher, with more than 10 years of driving experience, said if women had an inability in driving, they would not have gotten their licenses. "It is because we are capable we got our license," she added.
However, it seems that the society believes women to be incapable of driving properly regardless of whether they have obtained their licenses. According to Nadeeshi Pinto, her own parents don't let her drive by herself despite having obtained her license because they don't think she could handle it if faced with a challenge. She believes that if she was a male, this might not have been the case. This preconceived notion about women is shared by not only men, but females as well. "My mother always assumes that if a car is driven badly in front of us, it's driven by a woman," Yasith De Silva commented.
"I think a woman driving is still not normalised in Sri Lanka and therefore we face prejudice,' Pinto emphasised.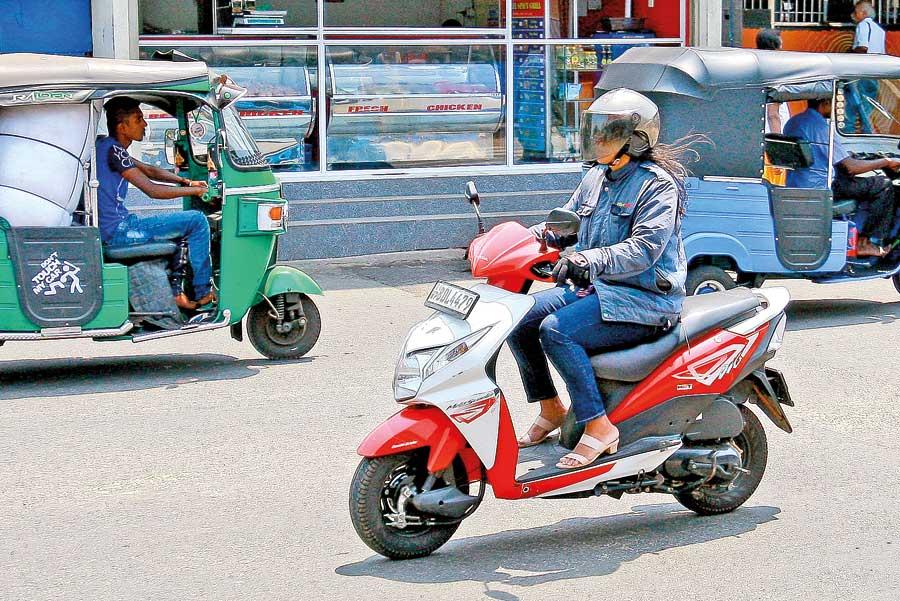 Not much attention is paid towards harassment faced by women drivers and riders
(Pix by Waruna Wanniarachchi, Damith Wickremesinghe and the internet)
Stereotypes enforced
The concept behind gender equality is that men and women should be viewed equally. But similar to many other platforms in the society, on the road, gender equality doesn't exist. Thanuja Nandani said when driving on the road, male drivers underestimate women all the time. According to her, men try to intimidate women by coming on to them on the road and by insulting them publicly. She believes that since she is a woman men don't take her seriously when driving.
Moreover, women who ride motorbikes and three-wheelers are viewed negatively by the society. They are subjected to these stereotypes based on pre-conceived notions more than any other drivers. "I am judged every day by people because I chose to drive a three-wheeler. Society as a whole looks down on women who drive three-wheelers and ride motor-bikes. People label these women as uncivilised and uncultured," Damayanthi said.
When we think about the root cause of these stereotypes, it seems that they spring from the age-old remnants of the patriarchal mindset in the society. Thanuja Nandani believes that in this society, the mindset still is that men are considered bigger than women and the latter are looked down upon because their existence depends on men. She thinks that men undermine women all the time due to this mindset. "We need to get rid of this mindset if we want to see any progress in the country," she added.
"In a patriarchal society, women not staying at home to look after kids are looked down upon. So when women began to drive, just as they called the first female doctors bad doctors, they called the first female drivers bad drivers," De Silva commented.
Harassment on the roads
"Once, a three-wheeler driver, who was blocking the lane, screamed at me when I tooted the horn. He asked me in an uncivilised manner where I got my license from. He was very impolite using derogatory terms despite me accompanying my child. It was a very traumatising experience," Weerakkodi said, sharing one of her many experiences while driving.
Although women being harassed in the society is a topic that is discussed widely, not much attention is paid towards harassment faced by women drivers. According to many female drivers they have faced very traumatizing experiences on the road owing to verbal harassment and psychological abuse they have endured.
According to Weerakkodi, while on the road, people try to intimidate women using loud filthy words because they know women won't talk back. They use intimidation as a tool to get what they want. "And women can't go and argue with these men," she reasoned.
"Other drivers toot their horns unnecessarily, drive on to my vehicle, try to block my vehicle and sometimes even use explicit language when they insult me and my driving. I am a capable driver. I have been driving for more than eight years and have never gotten into an accident," Chuda Damayanthi added.
Drawing from her experience she said that even police officers sometimes use explicit language on women. "Some officers don't hold up to the police integrity. They discriminate us and criticise our driving. They insult us. Even workers in petrol sheds treat us unfairly just because we are women," she complained.
Adding to that Thanuja Nandani said that as scooty riders they were often made fun of and teased while on the road. "Sometimes other drivers whistle and call out insults when we pass them by. This happens to me a lot, especially when I take my children out for a drive during Vesak. During those times they ridiculed me and belittled me so much. It was a very traumatising and an uncomfortable experience," she reminisced.
Once Weerakkodi had been scolded very harshly on the road for simply obeying road rules. "The husbands of these women, just because they are rich, buy cars for them. But these women can't drive straight on the road," he said. This comment itself shows how female drivers are perceived by today's society.
"It's unfair because all these insults are unwarranted. We who have the necessary practice and the competence should not be treated in this manner. They do the wrongdoings, but still we are being scolded," Weerakkodi commented.
"Moreover, women who ride motorbikes and drive three-wheelers are viewed negatively by the society"
Slow or careful drivers ?
Regardless of a woman's capability in driving, women in general are recognised as slow drivers which is why there is a higher demand for 'lady driven' vehicles in the second hand vehicle market. They expect 'lady driven' cars to be well maintained where the machinery has not been subjected to unwanted wear and tear.
When asked whether women were truly slow drivers and contribute to traffic, an officer from the Sri Lanka Traffic Police agreed that the majority of women do contribute to traffic congestion by driving too slowly.
"Female drivers usually drive slowly. They are scared and too careful and grasp the wheel tight. They think too much. Almost 95% of them are slow drivers. Only a very few female drivers drive with ease. This does contribute to aggravating traffic," he said.
However, on observation, we can conclude that women drivers, as they drive slowly and carefully, rarely get involved in accidents. According to Weerakkodi because women are gentle in nature, they tend to be more careful and law abiding; both crucial factors in avoiding accidents. The officer from traffic police too commented that female drivers very rarely get involved in accidents. "They are extremely careful and law abiding. Therefore accidents concerning women drivers are rarely reported," he said.
Male drivers, however, seem to be always in a hurry. They do not pay much heed to road rules. "For an example, people toot their horns when female drivers refuse to go past the yellow light. They expect us to violate the law simply because they are in a hurry," Weerakkodi added.
Accordingly, women driving slowly prevents them from getting involved in accidents. Can we view their driving as bad if it protects others and their own lives?
Helpless during accidents
Even though accidents among female drivers are rare, they are not non-existent. Accidents among female drivers, especially among scooty drivers can be observed on the roads. "Scooter drivers usually drive fast sans fear. They are sometimes careless. Bike accidents are ample though," the traffic police officer commented.
It seems that unlike most women who drive other vehicles, female scooter riders are just as fast as hot-blooded males on the road; most probably owing to the adrenaline rush on the road.
"The scooty has a problem with women," N. Dissanayake said. According to him most of these accidents occur when people drive in a hurry. "Some of these female scooty riders just ride on to the road without observing other vehicles. People can't drive like that," he said.
"Usually drivers are very helpful towards women drivers, especially during accidents. They take pity towards women divers since they are women. Therefore, they sometimes refrain from using foul language in front of women which might not be the case when in front of men," the traffic police officer said.
However, most women drivers have experienced that during accidents, scooty accidents or otherwise, it seems they were sometimes helpless because people around them refuse to help them. To shed light upon this situation Thanuja Nandani shared her personal experiences.
According to school bus driver S.A. Chithrangani on the road some people were helpful "Some people help. Others don't. When our vehicle breaks down in the middle of the road, some men help out. But some are very rude, screaming at us, especially three-wheeler drivers, in their hurry to go somewhere," she added.
"Once I met with an accident. It was partially my fault. I was very scared because I was all alone. Most male drivers take their own side regardless of the truth behind the accident. Only a handful of men volunteer to help out women," she said. Adding to that, Chuda Damayanthi said that even police officers always chose the man's side whenever a problem occurs.
This situation in itself proves that the road is a common platform for gender based discrimination. If we are to progress as a nation and as a community, we must think of everyone as equal and treat everyone fairly.
Driving as the profession
Although only a handful of women engage in driving as a profession, it seems that those few women are very competent in their job. Their courage has been instrumental in changing the negative mindset on women driving.
S. A. Chithrangani, who has been in school bus service for almost 10 years, said in this kind of job, females didn't receive special treatment. They face many challenges because some drivers refuse to work alongside women and consider them as equal.
"Sometimes, especially during parking our vehicles, some fellow school bus drivers try to make a scene about parking space," she commented.
Adding to that, school van driver Niluka Jayathilake emphasised that although most men were very supportive, some were not. "Most men respect us and give us space on the road when driving. But some undisciplined men in our country just drive pass us screaming at us," she added.
However, amidst all these challenges, Jayathilake said that she was very satisfied about her job and would continue to carry out her professional duties with integrity.
"We maintain a certain discipline and expect others to follow that too. We transport the most valued possession of these parents i.e. their children. It's a big responsibility. So I take my job very seriously and am responsible while on the road. So far in my driving career spanning 14 years, I haven't met with an accident yet," she added.
Furthermore, S. A. Chithrangani emphasised that although the journey embarked on was challenging, she loved her job and took pride in it. "We have never given up trying. The journey here has not been easy. People around me, the parents and everyone else have been extremely supportive. I am happy doing my best to protect these children as our own," she said.
Jayathilake believes that women should drive more. "Then women can be more independent and wouldn't have to be mocked at and ridiculed by the society," she reasoned.
Prejudice exists in society towards women who drive. Women who drive are harassed on the roads. However, the number of female drivers on the road increases every day. The courage displayed here is the reason why women should be celebrated not just one day of the year, but every day.
It is actually irritating
"In the roads I have been often screamed at when I try to overtake vehicles and even while simply driving. People in their hurry to go somewhere toot their horns. It is actually irritating. I think it's because I am a woman I have to face this type of treatment"
- Anusha Dilhani
Finding it difficult to reverse
"In my experience, women in general find it difficult to reverse vehicles. I think this is biologically proven. Women are sometimes incapable of assessing the distance to an obstacle by looking through the side mirrors."
- Pawan Madushanka
Don't look at other vehicles
"The Scooty poses a problem to women. Most of these accidents occur when they drive in a hurry. Some of these female scooty drivers simply drive on to the road without even looking at other vehicles. People can't drive like that"
- N. Dissanayake
Always in a hurry
"I don't think there is any difference between male and female drivers. It's just that men are always in a hurry, stepping on their gas pedals, screaming at others to make way. They violate laws and expect others to do the same,"
-Thanuja Nandani
Careful drivers
"Female drivers rarely get involved in accidents. They are extremely careful and law-abiding, following the law to the dot"
-Sri Lanka Traffic Police officer
Insulted infinitely
"I am judged every day by people because I chose to drive a three-wheeler. I have been insulted infinitely"
-Chuda Damayanthi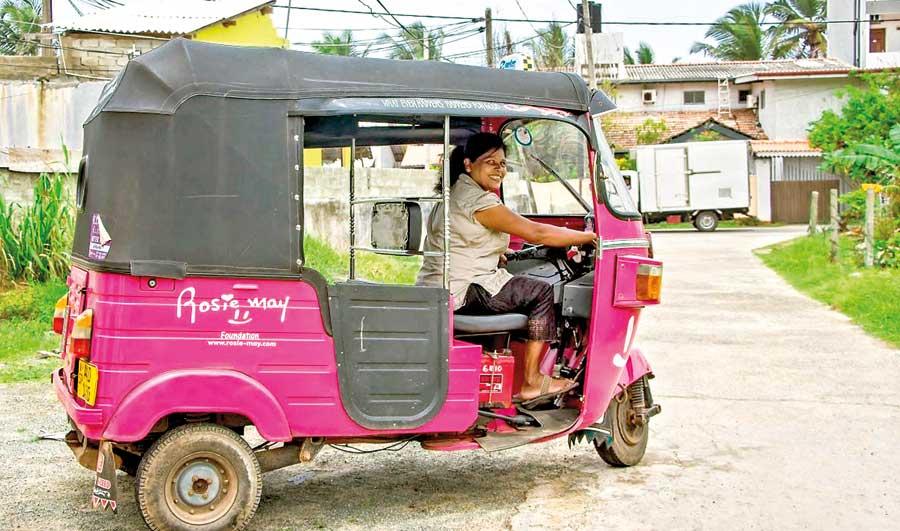 Female drivers and riders believe that when women are behind the wheel men don't take them seriously