---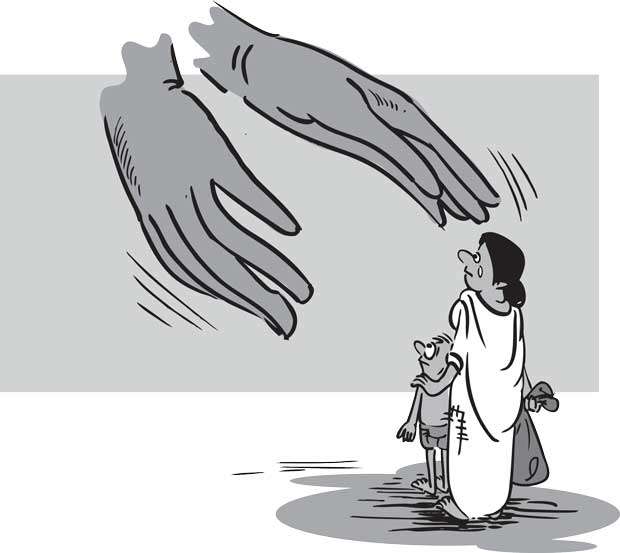 This week, the international community marks two important events -- World Refugee Day on June 20 and World Widows' Day today. Both refugees and widows have been oppressed or marginalised to a large extent and we need to deeply reflect on the issues. This reflection is essential though the United States President Donald Trump -- who says he wants to make America great again -- has instead created an America alone crisis by his hard or cruel policy against refugees, the latest being the order to separate refugee children from their families. But the chaotic and dangerously-unpredictable US leader revoked his own order under international and internal pressure even from his wife Melania and daughter Ivanka.

According to the United Nations, in a world where violence forces thousands of families to flee for their lives each day, the time is now to show that the global public stands with refugees. To do this, the UN Refugee Agency launched the #WithRefugees petition in June 2016 to send a message to governments that they must work together and do their fair share for refugees. Last year, the number of refugees was the highest in history and we should be ashamed of it.

On World Refugee Day held every year on June 20, the international community salutes the strength, courage and perseverance of millions of refugees. This year, World Refugee Day also marks a key moment for the public to show support for families forced to flee. We may be shocked and staggered but it is a horrible fact that every minute 20 people leave everything behind to escape war, persecution or terror.

There are several types of forcibly displaced people. A refugee is someone who flees his or her home and country owing to "a well-founded fear of persecution because of his or her race, religion, nationality, membership in a particular social group, or political opinion," according to the United Nations 1951 Refugee Convention. Many refugees are in exile to escape the effects of natural or human-made disasters.

Asylum seekers say they are refugees and have fled their homes as refugees do, but their claim to refugee status is not yet definitively evaluated in the country to which they fled, the UN says. Internally Displaced Persons (IDPs) are people who have not crossed an international border but have moved to a different region from the one they call home within their own country. Stateless persons do not have a recognised nationality and do not belong to any country. Stateless situations are usually caused by discrimination against certain groups. Their lack of identification -- such as a citizenship certificate -- could deny them access to important government services including healthcare, education or employment. Returnees are former refugees who return to their own countries or regions of origin after exile. Returnees need continuous support and reintegration assistance to ensure they can rebuild their lives at home.

Sri Lanka faces some serious problems regarding asylum seekers, internally displaced people and returnees. The coalition government pledged to give priority to these issues, but implementation has been slow. We hope that in the weeks and months to come, effective steps will be taken to give relief to these people and thereby build a just, peaceful and all-inclusive society.

International Widows' Day today is based on the theme 'Invisible Women, Invisible Problems.' Although accurate information is limited, it has been estimated that there are some 285 million widows around the world, more than 115 million of them living in abject poverty. Data on women's status are often not disaggregated by marital status, so at every level of gender statistics, from national to global, widows are not visible. Yet we know that many elderly widows face multiple and intersecting forms of discrimination, based on their gender, age, rural location or disability, the UN says. Others are still young when they lose their husbands, perhaps as a result of conflict or because they were married as children to much older men. These women face a long lifetime of widowhood.

Religious leaders have given a special place to widows. For instance, Jesus Christ spoke of how a poor widow who put her last coin into the temple coffers, gave something much more valuable than the gold or silver given by the rich and ruling elite. Therefore, society also needs to give a special place to widows because it is of great spiritual virtue.