---
Only patriots can build this country
Democracy has prevailed even without the 19 A
We need to have an economy based on indigenous values
Gen. Fonseka can't take the full credit for winning the war
Rear Admiral Sarath Weerasekara, former Member of Parliament for Ampara District stood out as the only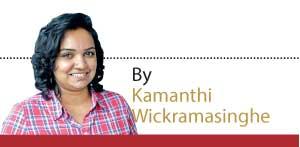 Parliamentarian who voted against the 19th Amendment during the Yahapalana government. He says he voted against it as he doesn't like to dilute the powers of the Executive Presidency. Mr Weerasekara, known for his nationalist stance in the political arena, is contesting at the upcoming Parliamentary Election from the Colombo District under the Sri Lanka Podujana Peramuna (SLPP) ticket and believes that all people in the country should have nationalist feelings.
Excerpts :
Q The military is highly respected in the country. How does entering politics benefit military officials, besides the perks and benefits?
There's no benefit as far as I'm concerned. My concern is for the people. I have served in the military for 44 years. I came into politics on the advice of the President to serve the people.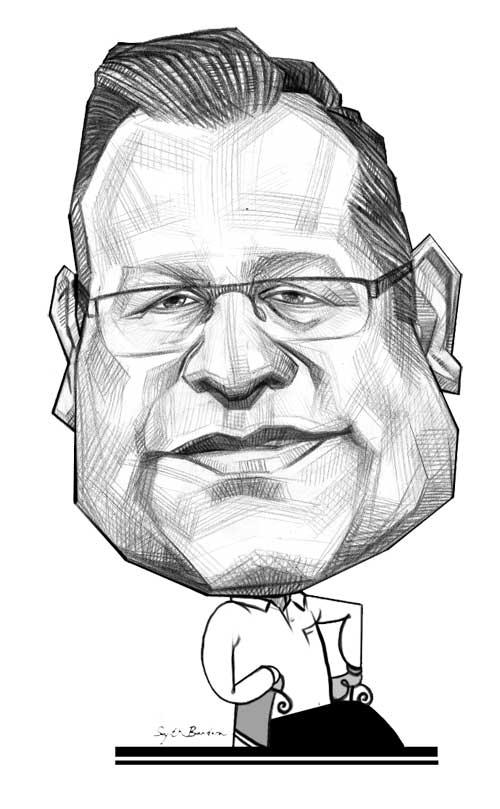 Q People fear that the incumbent government is heading towards militarisation. Does it mean that the President doesn't have faith on subject ministers and the Cabinet?
When we were fighting the LTTE, 29,000 soldiers were killed and people didn't say there was militarisation. In the event of a natural disaster, it was the military that went to rescue people and there was no claim about militarisation either. During the COVID situation, the military was deployed to carry out various tasks and people didn't say anything. But when a military official enter politics or is appointed to a government body, then people call it militarisation. This is absolute hypocrisy.
Q You have strongly advocated on Nationalist ideologies. This is how a majority of SLPP supporters think. So how do you plan to resolve the ethnic issue with such a mindset?
What is wrong with having nationalist ideologies? Only patriots can build this country. How can a nationalist feeling demean the country? I think all people in the country should have nationalist feelings because this is our country and it is where we belong to.
Q Will it not fuel communal tensions and extremist agendas?
There's nothing like that. I have given blood to Tamils, I have supported Muslims and even given job opportunities to moulavis in Digamadulla. Nationalists treat everyone alike.
Q Colombo, on the other hand, has a larger diversity of people from all ethnic backgrounds. Do you think multi-ethnic and multi-religious voters in Colombo will welcome a person with Sinhala nationalist ideology?
Colombo has an educated voter base. It is only if I respect my parents that I will be able to respect your parents. Only such a man will respect other religions and races. I treat others a like because I'm a good Sinhala Buddhist.
Q While harping on the self-sufficient and nationalistic economy, even this government continues to request for loans from other countries. Isn't this contradictory?
There are instances when you have to get loans from organisations such as the International Monetary Fund (IMF). In a nationalist economy, you give preference to uplift local resources and industries. It is a shame that we have imported 65,000 metric tonnes of salt. We are still importing items such as salmon when we can produce them locally. The previous government sold graphite at a rate of $2.50 per kilogram whereas Japan bought it from us at a value of $3600 per kilogram. That's how we lost our foreign exchange.
Q Sri Lanka had to print money, restrict imports and put restrictions on main income generators. Now with a weak economy, Sri Lanka is set to exchange currencies worth $400 million with India. Are we ready for such transactions yet and what's the benefit to the country?
These are ideas of economic experts. I say that we need to have an economy based on indigenous values. We have a lot of resources such as ilmenite and graphite which we could utilise to develop this country.
Q You represented Sri Lanka at the Geneva Human Rights Council and claimed that the war crimes allegations were false. But there are families of disappeared who claim that their loved ones were taken away by Army, LTTE and unknown people. What are your reasons?
During a war there are casualties, people go missing, people get wounded in action etc. After the war, we appointed the Paranagama Commission and found that 22,000 people were missing in action. Out of them, 4000 were duplicates and 5000 were service personnel. How can a person die without even being born? At least there should be a birth certificate. When investigations were underway the HRCL demanded the government to scrap the Commission. How can they add such pressure to a Presidential Commission?
Q So why did they do that?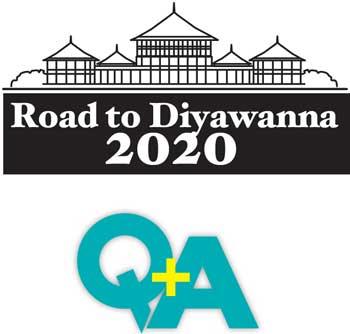 When they investigated some of these people have fled the country via immigration and some have left the country by boat. Hence we weren't allowed to continue the process and if we did most of their allegations would have been proven wrong.
Q You were the only MP that voted against the 19th Amendment. Why did you take that decision when even Rajapaksas and their allies didn't do it?
I don't like to dilute the powers of the Executive Presidency. The President is elected by the majority of people. The Attorney General, Chief Justice and other appointments are made by the President and that means the entire country has appointed them. According to the 19th Amendment they are appointed through the Constitutional Council and the CC comprise the President, Prime Minister, Speaker of Parliament, the Opposition Leader, five persons appointed by the President, on the nomination of the Prime Minister and Opposition Leader and one person representing small parties. But now R. Sampanthan and Ranil Wickremesinghe are also part of this Council and everybody know their agendas.
Q If the 19th Amendment is repealed or completely strapped out, it will give more powers to the President, weaken the powers of the judiciary and pose a threat to media freedom. Won't that challenge the democracy of this country?
Democracy has prevailed even without the 19A. Do you think the judiciary and the Elections Commission are independent bodies? One of the Elections Commissioners went to Supreme Court when the government was dissolved in 2018. What right does he have to go to SC? He says not to support SLPP. This shows they all have agendas. So I don't think repealing the 19A will challenge democracy. With this Amendment in place, all NGOs have started ruling the country in the pretext of appointing various commissions.
Q You said that people in certain civil society organisations and human rights groups should be hanged. Isn't that a strong comment?
I only said that traitors should be hanged. Those who go against the country should be tried for treason.
Q The 2005 Rajapaksa government got the credit for winning the war. But the public did not approve how General Sarath Fonseka was treated although it was he who led the war towards victory. As someone who served in the forces what are your views?
General Fonseka is a brave and salient soldier. He also contributed towards the victory of the war but he can't take full credit for winning the war. War is an extension of politics. After winning the war he tried to ridicule the people. There's no problem in him doing politics but despite him being appointed the Army commander he made false claims against Gotabaya Rajapaksa. So during the next election, he didn't even get 5000 votes although he was made a Cabinet minister. But he's a good friend of mine.
Q You are contesting from Colombo District but as you know, it is not easy to relocate people in slums and clean canals in an ad hoc way. The Muthurajawela wetland is being abused and Colombo is at risk of being a high flooding zone in time to come. It already gets flooded for the slightest rain. So what is your plan for Colombo?
I was in Ampara for 10 years and it was a place where people lived in abject poverty. When I went on rounds in Colombo I saw how 2-3 families live in 10x12 spaces. These people sleep in shifts. The canals have stagnated and there's quite an unpleasant environment in Colombo. What politicians have done is distribute rice packets during a flood but there has been no proper plan to prevent floods from occurring. There are unemployment and various other issues which we need to address and as we get into power we hope to execute all these plans.