---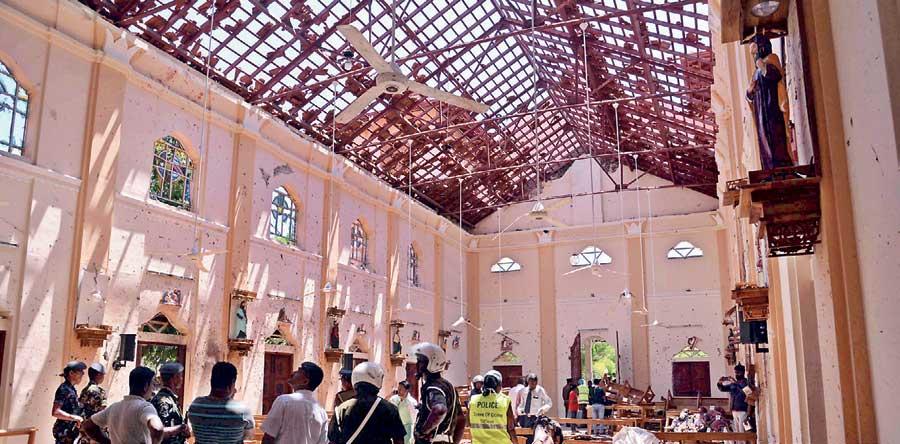 Indian Prime Minister Narendra Modi secured a rousing victory in the seven phased Indian General Elections playing down pundits who claimed that he may as a weaker Prime Minister on the contrary his party has raked up more seats than even in 2014. Modi's victory is not merely victory of a party or a leader it is the successful political centralization of national security as an electoral battle cry that won this time in India. Modi's 2014 election campaign slogans were of Hope and Change and in 2019 national security and Nationalism were the two slogans. Irrespective of its merits and demerits the concept has gained significant political currency and it has become the same after Easter Sunday attacks in Sri Lanka.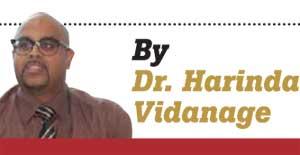 Events that threaten national security quickly capture the political narratives which have the potential to swiftly transform any political landscape. Modi administration was constantly criticized for not delivering on the promises of change and with a gloomy economic outlook, Rahul Gandhi-led Congress Party seemed like a revitalized political force. The February 14 attacks in Pulwama, on a convoy carrying central reserve police force (CRPF) which resulted in deaths of 40 personnel and the subsequent Indian air strikes on terror targets of Jaish- e- Mohammad (JEM) brought back the national security narrative to Indian electoral politics.
Pulwama to Easter Sunday carnage
There may have been multiple causes for a Modi victory, yet it was new founded centrality of who can provide the best national security solutions which propelled PM Modi ahead of the competition. Easter Sunday Attacks in Sri Lanka have completely upended the electoral political narrative in Sri Lanka, national security has returned with full force as decisive factor in any future electoral political process.
National security matters not just because of the domestic implications, it is important as the world is prepping for a series of transformations in the international security landscape. Thus any future government, leader, think tank, education establishment needs to be focused on serious studies, research and policy analysis on the implications of a transforming security landscape.
This article will focus on a few dimensions of the ongoing transformations in the international security landscape and address some factors that may have serious repercussions on Sri Lanka. The Easter Sunday attacks not only brought out the lack of a national security consciousness in Sri Lanka it also exposed the multi-dimensional connections that link domestic security vulnerabilities with emerging global challenges.
Sense of National Security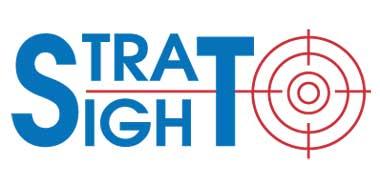 National security, both in its normative form and in its operative parameters are debated globally, security communities and civic communities have different opinions about levels of national security penetration and pervasiveness of the national security apparatus. The debate ranges from militarization of policing to increasing public surveillance in liberal societies.
Despite the debate there is a consensus globally, that terror attacks emanating from radical extremism of both religious and political spectrum of far right and the left have seen a recent surge. As a response to this surge political leadership in many countries have geared their law enforcement and intelligence communities to respond and created an awareness of the sense of national security among its citizenry. Though Islamic State (ISIS) was defeated in Syria its affiliates and accolades have increased attacks across Afro-Asia region from, noteworthy attacks which include Bamako Hotel Mali, Westgate Mall Kenya, Egypt and Bangladesh are all examples of both cross border and homegrown terrorism in the last five years.
This is where Sri Lanka erred, recently there is criticism that our intelligence services were dismantled and military intelligence was weakened while this is debatable the core issue was not dismantling, all our intelligence agencies that function properly, foreign intelligence services did provide vital information. The problem was decoupling rather than dismantling, the intelligence warning analysis and its political linkage was severed, the political leadership did not respond adequately or with responsibility for such analysis. The national security performs optimally when the politico strategic equilibrium is achieved.
"Easter Sunday bombers to record the video using the flag and pledge their allegiance to the only person who connects the foot soldiers of the ISIS, its enigmatic leader Abu Bakr al-Baghdadi"

The institutions were functioning, the processes were followed yet the political leadership and its bureaucratic executive was too disconnected from the security institutions and its hub, this decoupling was a result of the complacency that seeped in since the end of the war against the LTTE a decade ago. Thus, no major attack was even imagined, though ISIS has started campaigns in South Asia since 2015 and with foreign intelligence warning of intensifying terror related organized crime rings operating out of Afghanistan and Pakistan using Sri Lanka as a major narcotic transiting hub the policy response was dismal.
Sri Lankan law enforcement did pursue organized crime with some success, yet what we missed was that one hallmark of 21st century terrorism is its multi-faceted organizational structures and extreme fluidity there were no set leaders, no central committee, there was just an ideology and for the ISIS' only global brand merchandise was the flag. The black flag with the white Arabic lettering which literally translates "No God, but God, and Muhammad is the Messenger of God" remains a source of trans-boundary bonding. This is the reason that prompted the Easter Sunday bombers to record the video using the flag and pledge their allegiance to the only person who connects the foot soldiers of the ISIS, its enigmatic leader Abu Bakr al-Baghdadi who even modern day Jihadist did not know about since his introduction in October 2006.
Actual threats and conspiracy theories
The ISIS aside, if one looks at the big picture of the global security landscape, there are a series of developments which are rapidly unfolding, the US seems to be engaged in confrontation with countries at different levels, trade war with China has intensified with the direct targeting of Telco giant Huawei. Americans are alleged to be deeply involved in attempts to undermine and overthrow the Maduro administration in Venezuela. The biggest security concern of them all is the intensifying tensions with Iran.
A few months back, the Iranian revolutionary guard was proscribed as a terror outfit by the United States, the first time in modern history a national military has been identified as a terror organization. American war ships are increasing in number around the Persian Gulf. Saudi and Iranian proxy wars are increasing. Two incidents last week raised tensions further with alleged sabotages of Saudi oil tankers off the shore of Fujairah, the emirate that has one of the world's largest bunkering facilities close to strategically vital Strait of Hormuz. The second was the weaponized self-destructive drones operated by Iran-backed Houthi militia attacking Saudi oil pipelines and an airport from Yemen.
"ISIS attacks in Bamako Hotel Mali, Westgate Mall Kenya, Egypt and Bangladesh are noteworthy and examples of both cross border and homegrown terrorism in the last five years"

There are two overlapping security paradigms, one is clearly the expansion of radical terrorism across the globe since April 21, Easter Sunday massacre. Geopolitical tensions are high, the American establishment has increased its active containment of China and aggression on Iran. These two developments are determining or influencing the transformations in the global security environment.
Sri Lanka's national security policy machinery must take both these trends into consideration, and articulate clear security strategies and foreign policy initiatives. The most dangerous trend these days is the multiplying conspiracy theories which are articulated not only by populist politicians but alarmingly by respected academics and policy analysts. In a year that may lead to crucial elections in Sri Lanka, it is clear national security has returned as a decisive factor in the Sri Lankan electoral narrative. It has to be guided by clear policy solutions and in the process should not undermine a single global power that has strategic interests in Sri Lanka, thus the burgeoning conspiracy theories may do more damage to our national security than good in this crucial time.