---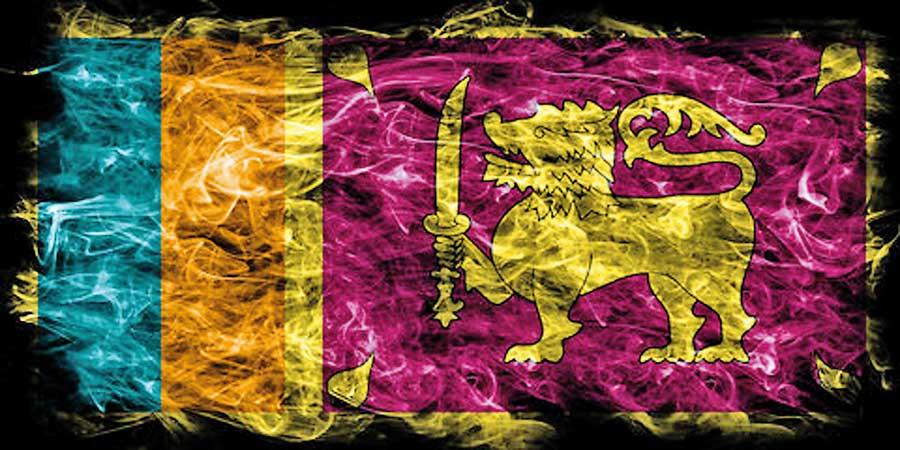 Asgiriya chapter high prelate Ven. Warakagoda Gnanarathana Thera went on record five days ago endorsing Chamal Rajapaksa as the "choice" of the Sinhala Buddhist people for the next presidential election, leaving out Karu Jayasuriya and Sajith Premadasa of the UNP. The high prelate invited MP Mayantha Dissanayake who was in the audience to shed party differences and join forces. Chamal had visited both Kandy high prelates to have their blessings for his candidature. That basically seals the fate of Gotabaya as the "hopeful" Sinhala Buddhist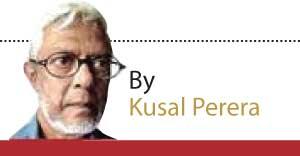 candidate. He was making the ground for Mahinda Rajapaksa's endorsement. His gamble in renouncing the US citizenship thus goes as "hard luck."
Writing about the "Rajapaksa factor" in Sri Lankan politics, I wrote in the DM on September 14, 2018: "DM's (Rajapaksa) sons, Lakshman and George were still schooling (when he passed off). They both entered politics on their father's heritage, while Mahinda entered politics after his father's demise, followed much later by elder brother Chamal... This is no rural tradition though. Urban professionals in Colombo who believe Gotabaya should be the next Sinhala Buddhist presidential candidate picked on him for his Rajapaksa lineage... Although not the eldest in the family, Mahinda is their most popular undisputed political king! It is Mahinda who therefore decides on the crown prince. Once Mahinda decides, though with reservations, others do accept." (Namal and the Sinhala Crown Prince Syndrome)
"Accepting MR as an undisputed Sinhala Buddhist political leader goes beyond that of prelates endorsing presidential candidature"

Accepting Mahinda Rajapaksa (MR) as an indispensable and undisputed Sinhala Buddhist political leader goes far beyond that of high prelates endorsing presidential candidature. In fact, they can only propose for MR's approval as it was with Gotabaya. A leading high prelate of the Asgiriya chapter Ven. Wenduruwe Upali Thera said: "As the clergy, we feel the country needs a religious leader. Some people have described you as a Hitler." The monk was referring to Gotabaya Rajapaksa. "Be a Hitler. Go with the military and take the leadership of this country" (Economy Next – June 21, 2018). He said so one year ago at Gotabaya's private residence, blessing him on his 69th birthday. For one year with all that blessing, Gotabaya could not become that presidential candidate as MR's approval was not forthcoming. Now, the Rajapaksa family it seems has agreed and MR has endorsed and approved Chamal as their presidential candidate, the SLPP will have to officially nominate.

All major parties have been such family bastions. The UNP, though formed as a party of Sinhala, Tamil, Muslim and other diverse communities, it was the party of Senanayakes of "Bothale" Walauwa. The SLFP was formed as the party of the Sinhala people very much from rural stock. But, was the party of the Bandaranaikes of "Horagolla." The SLPP emerged as the party of those who opposed the UNP and its allies that won both elections in 2015. Yet again, it has become the fiefdom of the Rajapaksas from "Medamulana."
It was this "family decision" that was given expression in the SLPP decision to oppose the "non-binding" referendum on a parliamentary election proposed by President Sirisena. They have found a Rajapaksa family member as their presidential candidate and therefore don't need an early parliamentary election anymore. That dilemma of naming the presidential candidate gets further screwed in the UNP that believes its best turf is the presidential and not the parliamentary election. The "Ginger Group" there is said to be in the UNP wants a total refurbishment for the grand old party with Sajith Premadasa as the presidential candidate. Karu Jayasuriya may also be staking a claim, with public statements made after meeting with the Mahanayake Theras on May 20 in Kandy. He was reported telling the media he would fulfil his responsibility to ensure democracy, justice and people's rights were safeguarded in the country. And that, he said, "if its my destiny."

It seems right now, there are three major players in the run up to nominations for the next presidential election – Chamal Rajapaksa from the SLPP, Ranil Wickremesinghe, Sajith P. or Karu J. from the UNP and President Sirisena making an effort to be there from the SLFP. Few other nonentities too want to be competitors who would end up saying "we also ran." Yet, the major issue at an election is, "what difference is there between them for the people to choose one out of them?"
"Heavy polarisation in the open with one in the hierarchy of Buddhist monks also joining the anti-Muslim campaign while endorsing Chamal's candidature, the next presidential poll seems to be going the "Modi" way"

While all candidates so far in the fray are from the Sinhala Buddhist South, none of them qualifies as competent "national" leaders to lift this country from the mess it had been dragged into by them and by no one else. None of them talks about a serious programme for socio-economic and cultural development this country urgently needs for the 21 million people in answering their major issues – education, healthcare, rural economic and social development, public transport, urban planning and housing, among many others. None of them offers any proposal to depoliticise the State and make it independent, secular, inclusive and efficient. In short, none of them is a serious politician with a vision for the future. They all come from political parties that know nothing about "democracy" in their own parties. They have all been in governments that have been proved "anti-people" and corrupt in every sense of the word. They have either been accused of mega corruption money-wise or have been involved and implicated in such scandal. Worst is, they all run on a majoritarian Sinhala Buddhist platform focused on the 70 per cent in the South. All of them as a bunch of Southern politicos are basically reducing this coming presidential election to the Sinhala constituency in the South. Heavy polarisation in the open with one in the hierarchy of Buddhist monks also joining the anti-Muslim campaign while endorsing Chamal Rajapaksa's candidature, the next presidential election seems to be going the "Modi" way. A Sinhala Buddhist campaign developed well ahead of the presidential election would give Chamal the advantage of being the "authentic" Sinhala Buddhist candidate even before nominations. Turn of events during the UNP rule with a President playing "spoil sport," the Muslim community has been very much at the receiving end. Build up of the anti-Muslim campaign has always been ferocious as well from Aluthgama-Beruwala to Digana and then to Kuliyapitiya-Minuwangoda attacks. Harassment and instilling of fear keep growing with an innocent Muslim woman in Hasalaka arrested and remanded under the ICCPR Act for wearing a dress with a print of a navigation wheel of a ship interpreted as the "Dharmachakra" and Dr. Shafi, a SHO at the Kurunegala Teaching Hospital, arrested and detained without any charge, even after a public call for complaints on forced sterilisation. Intimidation and harassment of mostly Muslim women and children are heard of in schools, government offices and at times in other public places.

With "homogeneity" demanded on Sinhala Buddhist "hegemony," all indications are, the Muslim vote that thronged polling stations in massive numbers at the January 2015 presidential election will this time not poll even 50 per cent and that too in Muslim concentrated electorates only. One, they will not have a candidate "worth voting" as some have started saying and two, they will not bring Muslim women to polling stations the way they chaperoned them in January 2015. In the North, Vanni and East too, there is no motivation this time for Tamil voters who at the January 2015 election came en bloc to vote against Rajapaksa. Jaffna will not vote that 66.3 per cent this time. Nor would Batticaloa see the 71 per cent polled last time. It could be so in Trincomalee (76.7 per cent) and Vanni (72.6 per cent), numbers coming down drastically from what they polled previously.
"All indications are, the Muslim vote will this time not poll even 50 per cent and that too in Muslim concentrated electorates only "

That, perhaps, is what the Sinhala political leadership wants; this presidential election to be decided on the Sinhala Buddhist vote alone. The strategy could be MR's 5.8 million votes at the last presidential election taken as a wholly Sinhala Buddhist vote, to be turned this time into a majority winning vote. On an electronic "calculator," numbers work out as, this election the total number polling would come down to around 75 per cent and that would be around 11.25 million voters. Of that, 70 per cent Sinhala Buddhist votes would mean almost eight million. The hard run would be for the SLPP and Rajapaksas to poll 5.8 million MR polled last time when 81.5 per cent went to polls.

The groundswell does not seem to allow any combination at the UNP helm to draw more than 45 per cent even with Mangala Samaraweera strongly standing for minority rights as against Sinhala Buddhist extremism. Sadly, his is a lone fight in the UNP with both Karu J. and Sajith P. firmly anchored within Sinhala Buddhist politics, but as second fiddle to Rajapaksas. Thus, there is no alternative to the Sinhala Buddhist homogeneity and hegemony that comes without any serious programme for improving the quality of life, even for the Sinhala South. This presidential election thus would definitely be one that would elect a far more aggressive leader for the Sinhala Buddhist and none for the future development of this country in crisis.
Most recently, in a small discussion on evolving political trends, I remember saying: "I only get angry when people collect waste to make huge dumps and then cry helpless." So, it could be yet again.