---
Is the proposal for a Burqa Ban proportionate to the aim of national security?

However, post Sri Lanka's Easter bombings in April 2019, veiling has seen to become a physical mark between the "us" and "them,"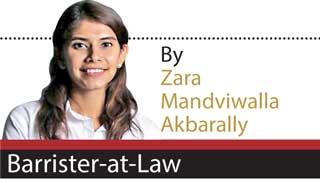 'The proposal to ban face coverings such as the burqa and niqab, worn by Muslim woman is for national security purposes and not because of any resistance towards Islam religion"

"Sri Lanka announced plans to ban the wearing of burqas and said it would close more than 1,000 Islamic schools known as madrassas, citing national security"

"Nobody can open a school and teach whatever you want to the children"

National Security - an elusive concept
In the name of security people and governments have taken actions where there have been intended and unintended outcomes. Security is quite an elusive concept, and due to this seeming lack of conceptual boundary, it is used to entice and whip up patronage for many political agendas both at the state and international levels of politicking.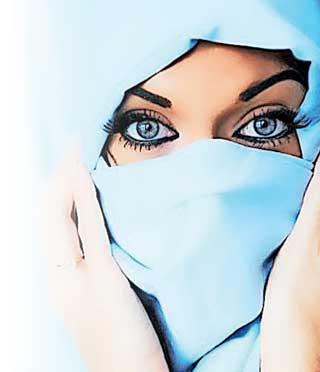 The burqa and niqab to these women, have been deeply inspired by their religious journey of embracing Islam and is a part of their mode of conduct and being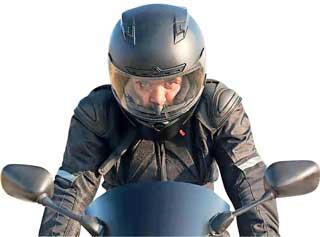 Full face helmets are permissible in Sri Lanka and when they are worn, the area of the face between the eyebrows and the chin is distorted or concealed entirely

Vague justifications on how the burqa and niqab constitute a threat to national security such as the statements quoted above, cannot be a legitimate reason for such an invasive restriction on the fundamental freedom of adopting any religion and to manifest one's own religion or belief in worship, guaranteed by Article 10 and 14(1)(e) of the Constitution of Sri Lanka.

Identity, freedom and choice
There appears to be three schools of thought in Sri Lanka:
Equality- those who promote freedom of religion, where the right to wear a religious symbol is of important value.
Intolerant- those who claim that this type of clothing does not fit in the Sri Lankan landscape and involves safety issues.

Tolerant- those who do not support the wearing of face-covering veils but believe the Government should let other people choose for themselves how they dress.

There have been instances in the past in Sri Lanka where institutions have shown tolerance to its multicultural society and burqa-wearing Muslim women. However, post Sri Lanka's Easter bombings in April 2019, veiling has seen to become a physical mark between the "us" and "them," where different religions and cultures are positioned in a hierarchical manner as each other's opposite. The proposal for a 'Burqa ban' would further isolate and jeopardize niqab and veiled women, who are aware of the fear, that their burqa and niqab, has created in Sri Lankan society, but at the same time fear not wearing it.

Women's agency
It has been reported that many Muslim women feel that the burqa and niqab prevents them from sexual harassment, allowing these women to go outside to public spaces, to travel and work. For them, the face veil is a means of gaining respect and elevation and most importantly 'covering' is also a divine commandment. These women do not perceive the Western perceptions of dressing patters liberating and this is a telling feature as regards these women's agency. It is not a new phenomenon that identity is built through clothing and style. As such these Muslim women have been reported to purchase their garments online from Muslim-majority countries where there are Islamic garment shops offering a variety of different coloured and embroidered niqabs and burqas as they are not necessarily black veils. The identity that is created by a garment has helped some of these women overcome oppression, contrary to popular belief and have helped them further their achievements. A burqa ban would remove the control these women have over their bodies and appears to support the sexist narrative controlling women's dress in public places.

The burqa and niqab to these women, have been deeply inspired by their religious journey of embracing Islam and is a part of their mode of conduct and being. Accordingly, one finds it difficult to comprehend statements made recently, such as the ban is "not because of any resistance towards Islam religion," since this ban would especially target Muslim women who wear the burqa or niqab.

Is the proposal to ban the face veil and shut down one thousand Madrasas necessary in a democratic society?
While a blanket ban in a majority Muslim country, would receive much criticism and enforceability of the same would appear bleak; a blanket ban on the burqa and niqab in a non-Muslim country, where the Muslims constitute a minority appears oppressive and is a clear signal of legal inequality. These women would no longer be able to leave their houses without a burqa and this may lead to women having to leave school, university, social service activities and their jobs thus marginalizing them.

The argument that centers on the need for identification and on security concerns in so far as they are adjudged to be necessary (e.g.at airports), and where demands are proportionate to the aims sought is acceptable. However, these issues can be accommodated by allowing a veiled woman to reveal her face to a female official in private where required.

Furthermore, the unprecedented suggestion for the closure of Islamic schools in Sri Lanka would only isolate Muslim children who would no longer have the choice to learn the cultures and teaching of their religion. This would deprive Muslims the freedom of education and eventually eradicate Islamic heritage. An imminent fear of the closure of the Madrasas is further polarization of society, where Muslim children are left out of the education system entirely.

Convenient exemptions for 'Coverings'
One does not seem to question the exceptions made for many other traditions and which are 'consistent with social opinion,' such as the face masks at festivals or cultural activities such as the veil at weddings or even face paint, which obscure the identity of a person.

Furthermore, full face helmets are permissible in Sri Lanka and when they are worn, the area of the face between the eyebrows and the chin is distorted or concealed entirely. This irony is that face masks are now a legal requirement in public places with the emergence of COVID-19, which conceals the portion of the face between the nose and chin, thus making all the wearers equivalent to niqabis. We ask, why then, aren't these different types of face coverings, a threat to national security?

Citizen's arrest
Even though the proposal to ban the burqa and niqab has not been enforced or gazetted, the fear is that if such ban is enforced and wearing of the face veil becomes illegal as it has become in certain countries; the possibility of detaining Muslim women wearing a face veil arises. How would the local officials regulate this? Would Muslim women wearing the burqa or niqab be forced to take it off publicly? Would it place a Muslim woman wearing a facial veil in the same criminal category as that of a thief? Will these women who wear the burqa and niqab be fined, based such a policy that violates their rights of freedom of expression and religion?

The fear of violence and disorder which may stem from a fellow citizen detaining Muslim woman wearing the burqa or niqab, or an official forcing these women to remove the burqa or niqab in public, is not unlikely in the event such a policy is enforced.

Conclusion
We ask ourselves, is this proposal for a burqa ban really proportionate to the aim of national security and we conclude that the burden is excessive compared to the aim and as such is disproportionate to its public safety goal.

Rather than encouraging tolerance, pluralism and respect in a democratic society, a ban on the burqa and niqab represents a country's views on women's freedom, the right to dignity and the right to preserve a community's heritage. It also leads to further marginalizing the 10% of the Muslim population in Sri Lanka, out of which a low percentage represents Muslim women, and an even lower percentage represents those Muslim women wearing the burqa or niqab. It is highly questionable whether the microscopic figures of women who wear the burqa and/or niqab have warranted a threat to national security. Finally, whether or not one is opposed to face veiling, the issue of legislative interference is a highly contentious one.