---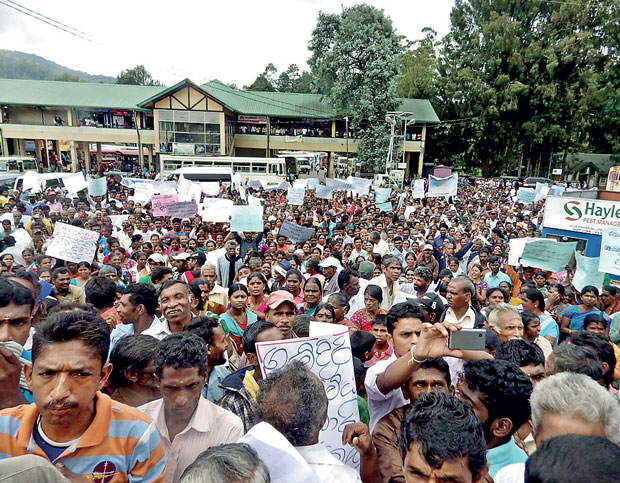 By Nayanajeewa Bandara, Shelton Hettiarachchi and Rukman Ratnayaka
Thousands of members of "Gemidiriya" organisations in several areas of the country including the Galle, Matara, Hambantota, Monaragala, Badulla and Nuwara Eliya Districts yesterday staged protests against the government's decision to abolish the Gemidiriya programme which had been implemented to uplift the rural folk.
They said a conspiracy was being hatched by the Ministry of Finance to deny the benefits of the programme to the rural folk. They said that the Ministry of Finance had decided to suspend foreign aid amounting to US $ 63 million for stage III of the project and to transfer the funds of the Gemidiriya programme to the other purposes.
Co-ordinator of the Gemidiriya Evaluation and Operation Section Kumara Ratnayake said that they would continue their campaign until their demands were met and said a massive protest would be launched in front of the Finance Ministry unless the government revoked its decision. Meanwhile, Hambantota GA R.C. de Soyza said that he took up the issue with Parliamentarian Namal Rajapaksa to draw the attention of Finance Ministry Secretary P.B. Jayasundera.