---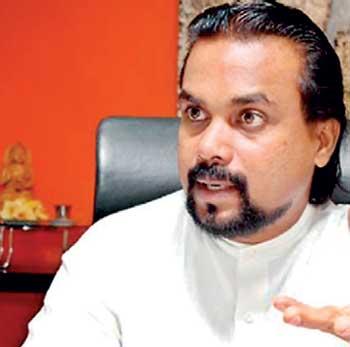 By Sheain Fernandopulle

The US has no right to criticize the appointment of Lieutenant General Shavendra Silva as Army Commander based on the OISL report at the UN Human Rights Council, from which it withdrew describing it as a cesspit, MP Wimal Weerawansa said yesterday.

US Ambassador to the United Nations, Nikki Haley had described UN Human Rights Council as a 'Cesspool of Political Bias' during the time when the US decided to withdraw from the UNHRC.

Referring to the press release issued by the US Embassy, criticising the appointment of the new Army Commander, the MP said the US had no right to interfere in the internal affairs of Sri Lanka.

"The US has made the statement citing the allegations of gross human rights violations against the newly appointed Army Commander, documented by the United Nations and other organizations," he said.

"It was the US which prevented Sri Lanka from responding to the allegations levelled against the Sri Lanka Army in the OISL report at the UN Human Rights Council," he said while condemning the statement made by the US and adding that it was none of its business to issue critical statements over the domestic affairs of the country.
It was the US which prevented Sri Lanka from responding to the allegations levelled against the Sri Lanka Army in the OISL report at the UN Human Rights Council