---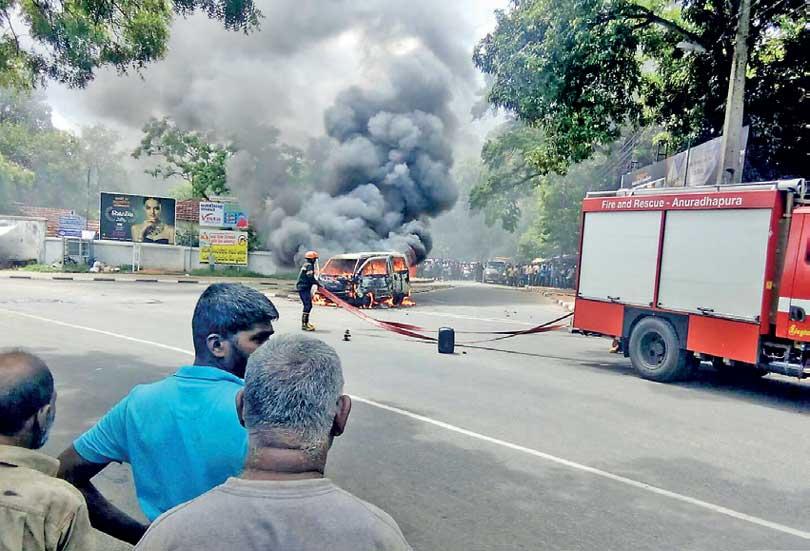 By Darshana Sanjeewa Balasuriya
A total of Rs. 668.2 million has been estimated for expenses of the police ahead of the presidential election, police said yesterday.

Police spokesman SP Ruwan Gunasekera said yesterday that approval for Rs. 368.5 million out of the total estimated cost, had already been granted.
He said at a press briefing that Rs. 45.8 million had been allocated to remove posters and cut-outs. "The expenses estimated are to cover the cost of police officers allowances, welfare, transportation etc." SP Gunasekera said.

Meanwhile, the spokesman said that eight complaints were received with regard to the presidential election as of yesterday and that six suspects had been arrested.

Two assault incidents from Maharagama and Bandaragama, damaging cutouts in Maradana, threatening and intimidating incidents in Cinnamon Garden, Laggala, Dikwella, Beliatta and Kebithigollawa were among those complaints, he said. "The police received 13 election law violation incidents as of Tuesday (15)" he said.

The spokesman said that use of polyethylene to promote candidates in the presidential election are strictly prohibited. "All the police stations had been informed to take legal action over illegal display in accordance with the rules and regulation of the Presidential Election Act in addition to the National Environment Act and the gazette 2034/37 issued on September 1, 2017" the spokesman said.
Rs. 45.8 million had been allocated to remove posters and cut-outs. The expenses estimated are to cover the cost of police officers allowances, welfare, transportation etc"