---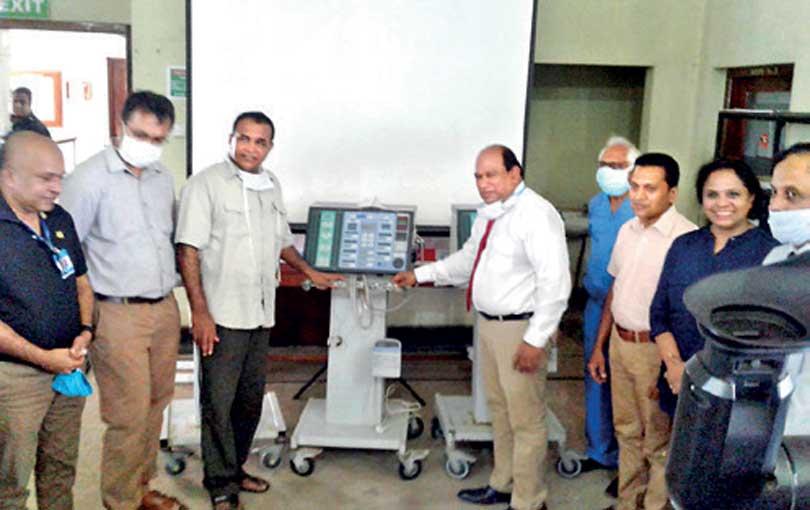 By L.B.Senaratne
A stock of 12 ventilators that had broken down and discarded were repaired and handed over to the Deputy Director of Health Services Dr.Amal De Silva at an event by Vice Chancellor of Peredeniya University Prof. Upul Disananayake.

The ventilators had been repaired under a project initiated by Director, Peradeniya Teaching Hospital Dr Tilakaratne who collected 20 discarded ventilators lying at hospitals in several areas and handed them over to the Peradeniya Faculty of Engineering.

A team of specialists from the Faculties of Medicine and Engineering and the National Institute of Fundamental Studies restored the 12 ventilators to their original condition.

Dean of the Faculty of Medicine- Asiri Abeygunawardene, Dean of the Faculty of Engineering Prof. Atula Herath, and Prof. Wasanthi Pinto were present at the occasion. . Deputy DHS said the team attempting to turnout ventilators was facing hardship for want of accessories and that the project to repair the broken down ventilators was a welcome move.