---
It tries to implicate Hisbullah but clear Rishad Bathiudeen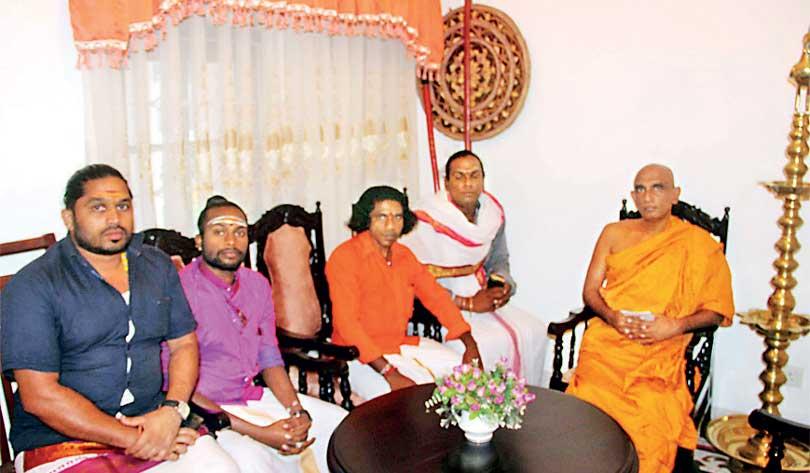 By Shelton Hettiarachchi
Parliamentarian Ven. Athuraliye Ratana Thera said , in an obvious reference to the Parliamentary Select Committee probing Easter Sunday's terrorist attack, said it was a charade since it was a body with the MPs of the United National Party(UNP), who work with a clear cut agenda to whitewash persons facing charges.

He said the PSC was trying to implicate former Eastern Province Governor Hisbullah because he was close to President Maithripala Sirisena but to clear former Minister Rishad Bathiudeen of any wrongdoing.

Ven. Ratana Thera made these remarks to the media in Nuwara-Eliya after a a meeting he had with business leaders from Sinhala, Tamil and Muslim communities.
He said he was working for a national programme.The entire country is in a confused situation after the attack by Zaharan Hashim and his group. It created a tense situation in the country. The Zahran group was only a phenomenon of radical Islamist ideology spread in the country.

He said Madrasas are the source of Muslim extremism and these centres attracted children discouraging them from attending the schools under the national education system. Islam and Arabic language are taught in these institutes. There are about 30,000 children attending these Madrasas from the kindergarten to secondary classes. These schools train the students the Arabian way of life, teach about Quazi court systems and discourage women from aesthetic activities such as singing and dramatic acts. Arresting and producing them before a court of law alone is not a proper containment of Zaharan's terrorism.

However it is evident that no proper legal action has been taken against the arrested acquaintances of Zaharan. He also said government should rehabilitate those involved in these extremist acts, instead the government arrests them and later released them without any investigations. Several Kurukkals, representatives of the Sri Lanka Kandurata Hindu Priests Welfare Society also spoke.
Madrasas are the source of Muslim extremism and these centres attracted children discouraging them from attending the schools under the national education system