---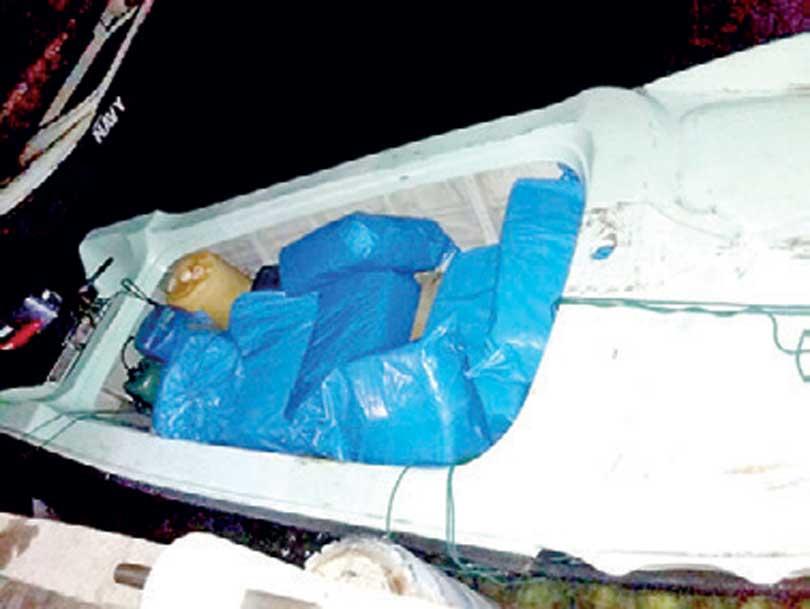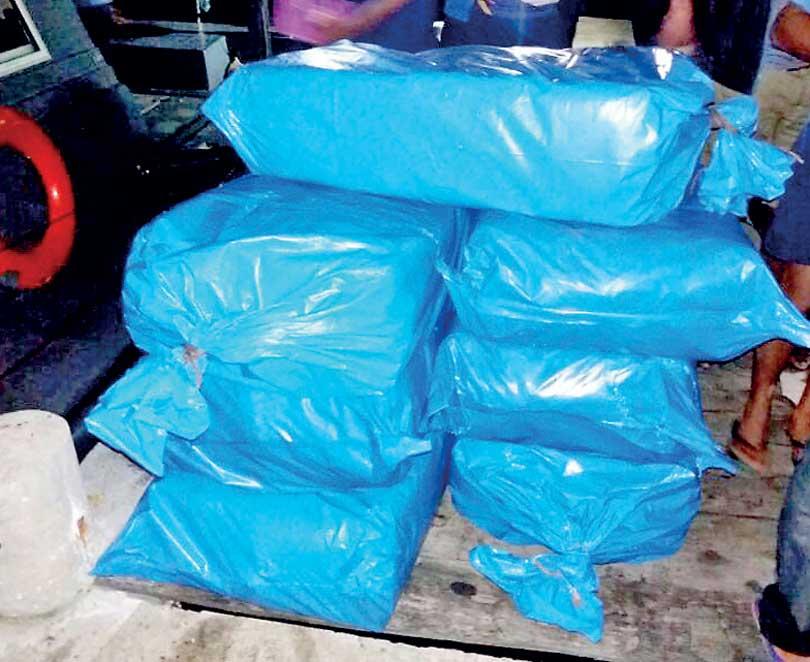 By Darshana Sanjeewa Balasuriya
Four suspects were arrested with 300kg of Kerala Ganja by the Navy during a patrol conducted in the seas off Punkudutivu in Jaffna today.

The Navy said as a part of its regular patrols in the country's territorial waters, the Navy had spotted a suspicious dinghy, while patrolling the seas off Punkudutivu in Jaffna. On investigating the suspicious vessel 300 kg of Kerala ganja had been found concealed on board.Two suspects aboard the dinghy were also taken into custody together with the haul of ganja.
The Navy said that based on information given by the first two suspects they had arrested two more drug smugglers in Sangupiddy, Jaffna. The Navy said they were conducting regular operations to curb drugs being smuggled in to the country via sea routes and this consignment of Kerala ganjawas seized as a result of the constant vigil of the Navy.
The apprehended stock of Kerala ganja would be handed over to the Police Narcotic Bureau in Jaffna for further investigations.