---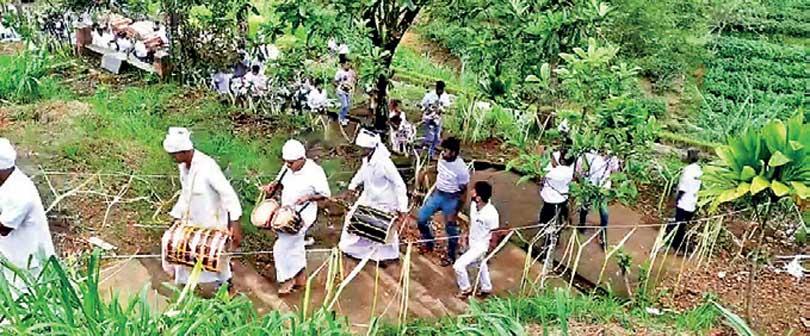 By Ranjith Rajapakse
The funerals of the father and two daughters who died at the Kirinda beach after been swept away by a tide, during a pleasure trip to Yala were held yesterday in Hatton with the participation of relatives, friends and communities representing Sinhala, Tamil and Muslims of the area.

White flags were put up in all the shops in the Hatton town in memory of those who lost their lives.

The shocked and grief stricken mourners from all walks of life gathered at the cemetery when the bodies of the deceased were brought. The deceased were Nuwan Indika Wijesuriya (39) a businessman by profession, Nesathma Sahandi (06) and Nadeesha Inomi (04).

Hasini the wife of deceased Indika, is an executive employed at a private bank in Nuwara Eliya, and she had joined her staff with her family on that fateful picnic to Yala. They had booked in at a tourist hotel and on the following day early morning they had visited the Kirinda beach. While they were there a high tide had swept away the family. While her husband and the two daughters got drowned, Hasini escaped but only to be warded at the ICU of the Ampara base hospital.