---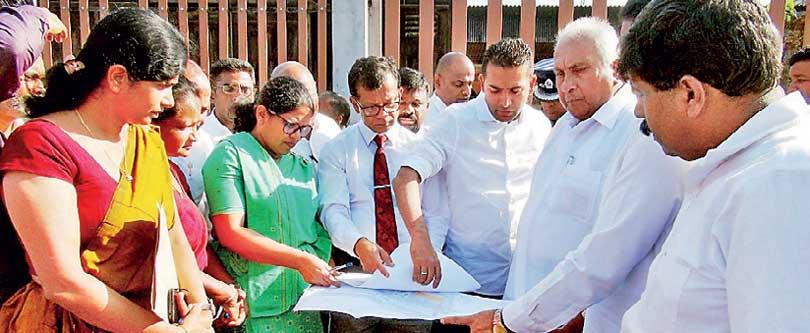 By Nadeeka Daya Bandara - Kandy
State Minister of Urban Development Gamini Lokuge said that the government headed by the United National Party had no interest in obtaining the service of local architects at all.
He made this remark while on an inspection visit at the old Bogambara Prison complex. He also said that even though a sum of 1.5 million USD had been allocated for a primary stage of development of the Bogambara prison in Kandy, that task had not been completed.

We are not currently carrying out a new development scheme. The projects we have been carrying out since 2015 had been crippled over the last few years. We are only continuing those projects, he added.

We will develop Kandy allowing tourists visiting Kandy to spend more time in the city. We expect to develop places of attraction from Kadugannawa to Kandy and are planning to complete those development projects by 2021.

Continuing further he said that he came to know that the development activities of the old Bogambara Prison complex had been given to a Singaporean architect at a cost of 1.5 million USD when there were many local architects in Sri Lanka.

Ranil Wickremesinghe and his government have not understood the value of any architects other than Singaporean ones. Moreover, none of their works can be seen.

State Minister of Investment Promotion Keheliya Rambukwella also participated at this event.