---
The Minister said Cabinet approval has been granted at a cost of Rs. 5Bn per Km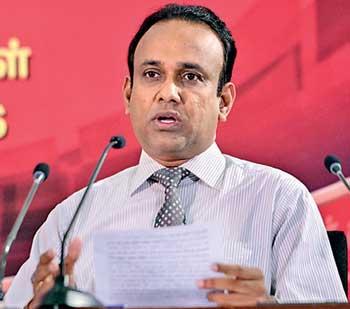 By Sandun A. Jayasekera
The payment of Rs. 5,000 for the month of May using the list of payment of last month to poorest of poor families who have been worst hit from the COVID-19 pandemic was started yesterday, Cabinet spokesman Minister Ramesh Pathirana said yesterday.

Minister Pathirana told media that the government had already paid Rs. 5,000 to families of senior citizens, families with a patient of chronic kidney disease, families of unemployed and self employed, farmers, three wheeler drivers, private bus drivers and conductors, school van drivers etc at a cost of Rs. 7 billion. In addition to this, a soft loan of Rs. 10,000 was released to all Samurdhi families.

Minister Pathirana said those who did not receive Rs. 5,000 for the month of April could still apply through Grama Sevaka Niladharis and Divisional Secretaries.

The cabinet has given approval to rebuild 100,000 kilometres of roads at a cost of Rs. 5 billion per kilometre in the next four years, Minister Ramesh Pathirana added.

The massive road development project also includes 25 bridges constructed under financial support from the Kuwait Fund out of which 8 bridges will be given priority.

Accordingly, among the 8 bridges that will be built immediately, two bridges will come up on Katugastota-Kundasale-Puttalam road and on the Colombo-Kandy highway, one each at Thoppuwa-Madampe road, Nawathkuli-Karaithevu-Mannar road, Paranthan-Karachchi-Mullaithivu road and Battuluoya-Udappuwa road.