---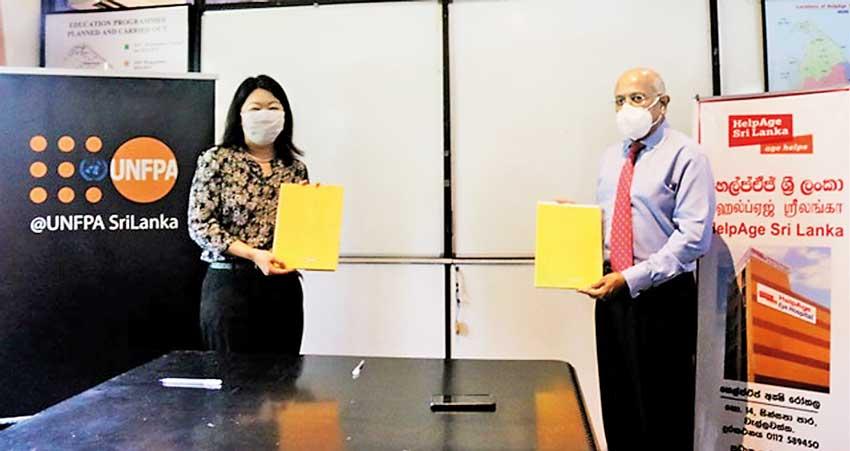 UNFPA representative Ritsu Nackenn and HelpAge, Chairman DeshabanduTilak de Zoysa signing the partnership agreement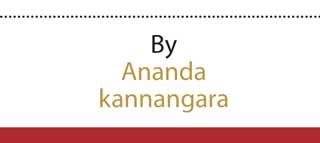 The United Nations Population Fund (UNFPA) established in Sri Lanka joined hands with HelpAge Sri Lanka (HASL) to strengthen the needs of senior citizens and other vulnerable population in the island.

The partnership agreement between UNFPA and HelpAge will strengthen the disaster preparedness capacity of senior citizens and also the building capacities of Senior Citizen Committees (SCC) in vulnerable areas prone to natural disasters.

HelpAge Sri Lanka which was established in 1986 has been at the forefront of creating a better environment for the Sri Lankan elders by implementing multiple programmes and projects island-wide to make them more resilient.

HelpAge- Chairman Deshabandu Tilak de Zoysa highlighted that HelpAge was established with the objective of improving the health and social well-being of under-privileged Senior Citizens of the country.

"We perform cataract surgeries on the under-privileged elderly citizens free of charge at HelpAge Eye Hospital situated at Sinsapa Road, Wellawatte, Colombo 6 (Opposite Savoy Cinema)." he said.

Mr. Zoysa said that Sri Lanka had the fastest growing ageing population in South Asia and studies had revealed that by the year of 2030, one person out of five Sri Lankans will be over the age of 60 years with the majority being women.

He also stated that the country had experienced climate changes and adverse weather conditions and it affected a large number of people.

UNFPA Representative Ritsu Nacken stated, "With a firm commitment to leaving no one behind, UNFPA is pleased to partner with HelpAge to strengthen efforts to ensure the needs and voices of older people and other vulnerable populations."