---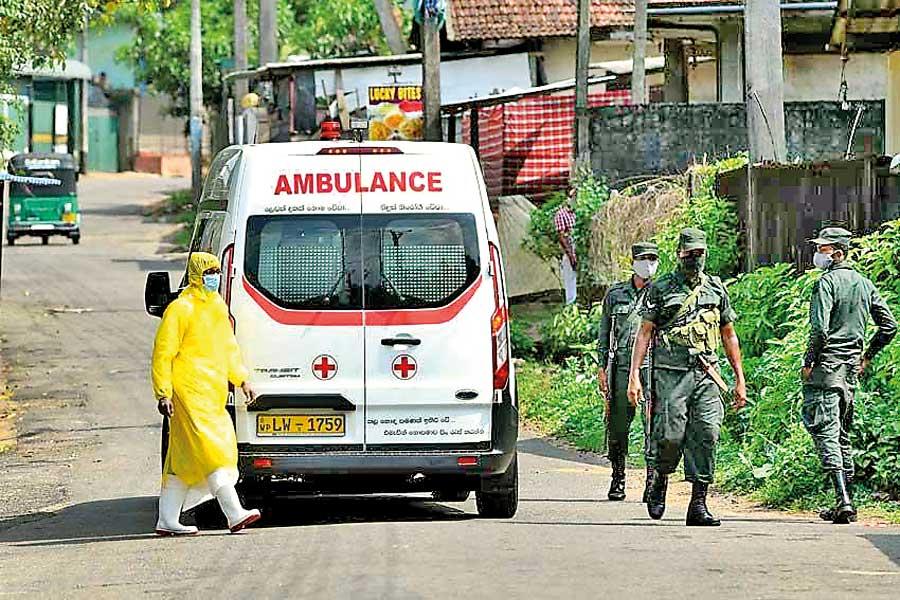 I am a doctor working at the National Hospital of Sri Lanka (NHSL), Colombo, and I lost two patients within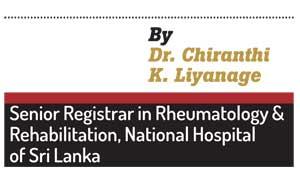 24 hours last week.
The first was a young girl, just 19 years old, from a village in a district bordering Colombo. She was suffering from an autoimmune illness that required close monitoring and long-term treatment. Her mother called me several times last week saying that her daughter had aches and pains and that she was feeling a little feverish. I told her that I cannot decide on a specific treatment without seeing her and running tests. Every time I told her to bring the daughter to the hospital, her answer was "aney doctor, all the wheels (Tuks) are refusing to come to Colombo because of the travel restrictions." I asked whether she could go to the nearest District General Hospital because we could liaise with the specialist there and arrange for a transfer to Colombo if needed. The answer was still "we have no way of going even there. No one is willing to take us". She was also running low on medicines, and she could not afford to refill the prescription from a private pharmacy. Finally, she agreed to get the required tests done and send a relative to Colombo, so we could at least see the test results, talk to her daughter over the phone and do our best to treat her given the circumstances. However, the next morning, the mother called again. She said that her daughter has not passed urine the whole night. She admitted that the daughter's face looked puffy, and I immediately knew that her kidneys were shutting down. Her disease was very likely flaring up again or she has got an infection and we had to act very quickly. I told her to take her to the nearest hospital as quickly as possible. I got two calls from that number after that. One, about an hour later; it was the patient's sister this time. In between sobs, she said was "aney doctor, my sister is very ill. We are here and getting admitted now". I was at NHSL, and she was miles away in another hospital. As we had informed the specialist team there about the patient ahead of admission, I assured the sister that she will be taken care of. Another hour later, the sister was on the phone again. All she said to me was "we lost her". The pain in her voice was palpable, but she was not crying anymore.
"The thousands who are solely reliant on public health institutions are inadvertently overlooked and underserved"
The same day, another young woman with a similar autoimmune condition who was already admitted to a medical ward at NHSL got critically ill. She succumbed a few hours later as she developed uncontrollable bleeding into the lungs and her kidneys shut down. Earlier this week, as she lay propped up in a hospital bed with laboured breathing, I saw her for the first time in a long time, because she had not come for any follow-up clinic visits for months. The first thing she said as she saw me was "Doctor, you are the one I take treatment from". I asked her to lower her mask to see her face, but I still could not recall the patient. It has been too long. Perusing through her records, I saw my old notes and wondered how she recognised me even with the mask and the face shield on. She has not come to the clinic for over a year because of the fear of catching COVID-19 and travel restriction. She has finally got admitted this week, as she became too ill and had no other choice. Although we tried our best, it was too late for her in the end.

As I thought about why we could not save these two young lives, I realised with a very heavy heart, that this is the collateral damage of COVID-19! They were either reluctant or unable to obtain the care they needed due to actual or perceived barriers to access healthcare imposed by the prevailing COVID-19 pandemic. However, their deaths will never be counted. They will be forgotten along with the hundreds or even thousands of others who would have lost their lives under similar circumstances, unable to reach a hospital, get medicines, or even see a doctor. We will never know. According to the official sources, the death toll from COVID-19 in Sri Lanka is just over 1,600 now.
"Our country's need of the hour is to prevent further spread of COVID-19 and it should be the priority of its entire populace"
However, this is just the tip of the iceberg. There are countless others who die in their homes, either of COVID-19 itself or other ailments because they do not get the medical care they need due to the inaccessibility of healthcare facilities. As more and more healthcare resources are diverted to manage the ever-increasing numbers of COVID-19 cases, the resources available to the millions of others who suffer from non-COVID illnesses contract and dwindle further. The preventive health sector including maternal and childcare services are also severely affected as all medical officers of health, public health midwives and public health inspectors are overburdened with COVID related duties. If our state hospitals get overwhelmed with the soaring COVID-19 caseload, not only COVID related deaths but deaths due to other illnesses will also rise exponentially due to the limited resources available.

Therefore, the seemingly low number of deaths we see on paper today is a gross misrepresentation of actuality.
The most disconcerting realisation is that the COVID-19 pandemic is disproportionately affecting the already disadvantaged population more. It is widening the already existing health inequalities by limiting availability, affordability and accessibility of medicines and healthcare due to loss of income, lack of reliable information and education as well as the paucity of transportation facilities. The more affluent who wish to avoid the crowded wards in a government hospital will seek medical care in a fee-levying private healthcare institute, while the underprivileged who cannot afford such a luxury will be forced to choose between getting the required treatment while running the risk of contracting COVID-19 or not getting any treatment at all. Over utilisation of public healthcare resources to combat COVID-19 further worsens this disparity. The video consultations and other telemedicine solutions, online pharmacies with delivery systems, drive-through laboratory services and mobile units all cater to a wealthier segment in our society. The thousands who are solely reliant on public health institutions are inadvertently overlooked and underserved.

The System which should safeguard the right to health of all Sri Lankans is miserably failing the neediest, already disadvantaged segments due to its many inadequacies. For example, the mechanism adopted very early on in the second wave to send medicines by post to clinic attendees in government hospitals is still not fully operational, although the country is in a much dire situation now. Albeit not a perfect system, it limited the movement of people within the country, reduced usage of public transport and ensured continuity of care to a great extent. Moreover, the improperly planned, poorly regulated vaccination drive against COVID-19 paved the way for those with the 'right kind of connections' to jump the queue while the disadvantaged high-risk populations were deprived of the same opportunity. A strictly enforced secure system based on eligibility, with transparency, phased out rolling out of the vaccine and stringent monitoring would have prevented such a fiasco as the public would have had faith in The System and awaited their due turn. The travel restrictions which are in place to prevent the spread of the disease is in fact driving the already impoverished societies into a miserable poverty-stricken abyss. Meanwhile, some more well-to-do fellow countrymen, political stooges and those in positions of power commit brazen acts of violation of the very regulations. They roam around in their big cars and jeeps under the guise of essential services, throw birthday parties, and dinner parties at a time the rest of the country is grappling with a deadly virus wreaking havoc and leaving death and destruction in its wake.
"One must not forget that even if you are vaccinated and your whole family is vaccinated, it does not guarantee that you will not spread the disease"
So, what can we do within a flawed System? It is a System that has been corrupted by a few which has, in turn, corrupted many more, who otherwise may have been decent, law-abiding citizens who value justice, equality and morality. It is a malady that is spreading like a pervasive, self-perpetuating parasitic disease. Yes, there is no doubt that the system MUST change. However, is it rational or even acceptable to simply blame The System and be complacent when each of us ARE in fact part of it? Are we not complicit in one way or another in either being corrupted by The System, or worse, in corrupting it? Only you can answer for yourself. We as Sri Lankan citizens cannot disregard our duties and social responsibilities. We must self-examine and reflect on what we can do as individuals at this very moment to get our country out of the peril it is in. We must not forget that we are all a part of The System and therefore we have the ability and the power to change it from within.

All countries that have so far successfully curbed the spread of COVID-19 have used a multipronged approach encompassing strict enforcement of travel restrictions to limit the daily new infection rates to manageable numbers, rational testing to identify and remove sources of infection, with pre-planned, well-coordinated vaccination to immunise an adequate proportion of the population. While most of these strategies are already in place and operational to an extent in Sri Lanka, the success of these measures depend hugely on the compliance of the public. This is a virus. It is spread by humans to other humans. Our country's need of the hour is to prevent further spread of COVID-19 and it should be the priority of its entire populace.

One must not forget that even if you are vaccinated and your whole family is vaccinated, it does not guarantee that you will not spread the disease. A significant proportion of the population has to be immunised to break the chain of transmission. Sri Lanka is not even close to achieving that target yet. If you are fully vaccinated, you are unlikely to get a severe disease or develop complications, but another person you unknowingly transmit it to might not be so lucky. The poor patients in the outskirts of cities and villages who are unable to reach a hospital, the ones who are unable to put food on the table let alone get medicines for their loved ones are suffering because we as a nation are failing them. Soaring infection rates within a city not only affects those who are infected but millions across the country as it distorts the very fabric of our society and disrupts an already imperfect System. The health guidelines and restrictions are in place not only to protect you but to protect the rest of the society from you. Adhering to these guidelines will protect you, your family and countless others who you have never even met, as the spread of the disease will be prevented by limiting the direct as well as collateral damage of COVID-19.
"The health guidelines and restrictions are in place not only to protect you but to protect the rest of the society from you"
Humans, however, are driven by the primal instinct of self-preservation. Most are self-serving by nature. There is an inherent need to fulfil one's own desires and needs and protect their own even at the expense of another. That is why there is an intrinsic disinclination to let go of personal liberties and compromise for the betterment of society at large unless there is a perceived direct benefit. However, I believe that most are compassionate human beings who tend to overlook the potential damage they may cause as they are simply unaware of it. Those who clamour to get the gyms and bars open, use their connections to throw clandestine parties and simply try to enjoy their usual indulgences, do so because they probably do not understand the harm it causes not only to those in their immediate circles but the entire population. There are no perpetrators in this pandemic; all are victims in one way or another. It is not an exaggeration when I say that there has never been a time in history when the actions of each and every person in this country have mattered as much. Every single Sri Lankan, man, woman or child has a role to play in combating this horrid pandemic. Even in the absence of a System that firmly enforces regulations externally, self-discipline could right the wrongs and make an imperfect System work. We could still save hundreds of lives if each of us fulfils our duty to the nation and be socially responsible.

The real extent of death and devastation caused by this pandemic will probably never be known. However, for those of us who see these people suffer, fight for their lives and still lose, it is unimaginable and immeasurable. They are not just another number to be added or disregarded from a daily report. To us, these are mothers, fathers, daughter, sons or siblings of another fellow human being. Every life matters and every life is precious. So, this is my plea to my fellow Sri Lankans…. please be socially responsible, put societal needs above your own personal liberties. Each of you has the immense power to stop the spread of this deadly pandemic, so please do your part as Sri Lanka needs you now.

Dr. Chiranthi K Liyanage is the Senior Registrar in Rheumatology & Rehabilitation, at the National Hospital of Sri Lanka. She is also a Lecturer, at the Department of Pharmacology, Faculty of Medicine, University of Colombo