---

The Court of Appeal earlier this month ruled that United People's Freedom Alliance (UPFA) Galle District MP Geetha Kumarasinghe cannot hold a Parliamentary post as she is a dual citizenship holder. An undefied Geetha Kumarasinghe subsequently filed an appeal at the Supreme Court challenging the verdict of the Court of Appeal. The actress turned politician, who was elected to Parliament in August 2015 was unseated, as the Appeal Court held that M/s Kumarasinghe was not qualified to contest the August 2015 parliamentary elections because at the time she held dual citizenship, violating provisions of the 19th amendment to the Constitution. According to Article 92 (b) and Clause 20 (4) of the 19th Amendment, and Article 91(1)(d)(xiii) of the Constitution, perso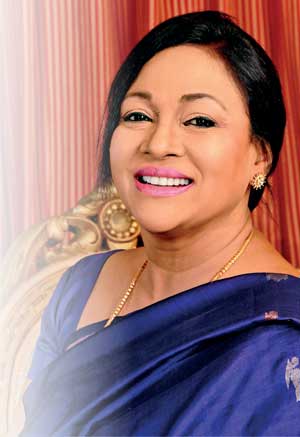 ns who are dual citizens are disqualified from being elected as Members of Parliament or the President of the Republic. The Constitution specifies that - "No person shall be qualified to be elected as a Member of Parliament or to sit and vote in Parliament if;(d) (xiii) "a citizen of Sri Lanka who is also a citizen of any other country" Following the announcement of the Appeal Court decision, Secretary General of Parliament informed the Elections Commission that Kumarasinghe had been removed from her post as a parliamentarian from the Galle District in line with the Court of Appeal verdict. However, the Supreme Court has temporarily stayed the Appeal Court order against her, thus allowing her to continue her in post as an MP. The Supreme Court hearing is to be resumed on September 25. As the dual citizenship of politicians has become one of the hot topics, the Daily Mirror tried to contact a number of politicians including ministers in the current government and MPs from the Opposition who enjoyed dual citizenship to find out what their stance say on the issue. Some of the politicians are of the view that the court ruling must be applicable to all members of parliament who are allegedly in possession of dual citizenship.
---
"It is immoral for a politician to be a dual citizen,"

- Mahinda Samarasinghe UPFA MP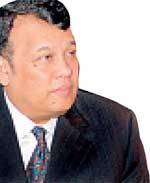 Skills Development and Vocational Training Minister Mahinda Samaraweera said he personally believed that it's immoral for a politician to be a dual citizen because a person has to pledge to uphold the Constitution of another country. The Minister said this when he was questioned by the journalists at a recent press conference whether he held dual citizenship.

Minister Samarasinghe said he was one of Sri Lankan legislators who continued to defend the country at UNHRC sessions in Geneva by opposing the stance taken on Sri Lanka by other countries including the US.

"If I was a citizen of such a country, how could I have protected Sri Lanka? How can I raise my voice against those countries? I was able to function independently because I had no dual citizenship. I'm 61 years old now and never in my life have thought of applying for dual-citizenship," the minister said.
---
"Instructed the Immigration Department to compile the list of MPs with dual citizenship"

- S.B. Nawinne, Minister of Internal Affairs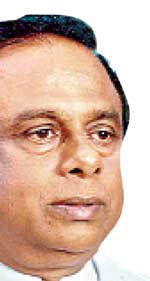 The Daily Mirror spoke to Internal Affairs Minister, S.B. Nawinne with regard to a request made to release the list of MPs with dual citizenship. The minister said that he has instructed the Department of Immigration and Emigration to compile a list of MPs with dual citizenship. "We have not launched an investigation. There was talk among parliamentarians that some of the MPs were dual citizens. In the meantime the Department of Immigration and Emigration had received a request for a list of names of parliamentarians who were dual citizens. Accordingly, I have instructed the relevant officials to compile the list and respond to the request," the Minister clarified.

It is reported that Pivithuru Hela Urumaya (PHU) General Secretary MP Udaya Gammanpila has submitted a request to the Department of Immigration and Emigration for a list of names confirming as to which parliamentarians were dual citizens.
---
"We have applied for termination of Kumar Gunaratnam's Australian citizenship in order to gain Sri Lanka's citizenship,"

-Duminda Nagamuwa - Politburo Member FSP
Politburo Member of the Frontline Socialist Party (FSP) Duminda Nagamuwa said, at the end of the day, the focus should be made on the nature of the politic of the legislator and not their citizenship. He said the reasons to apply for dual-citizenship could be varied on different grounds but regardless, the fact of dual citizenship should not become a barrier for someone to engage in politics following their self-conscience.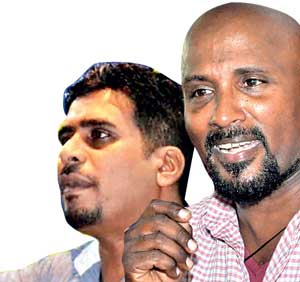 "If a politician from the left camp applies for dual citizenship of another country, that's usually because he or she can't engage in politics in his home country. Dr. N.M. Perera left for India and engaged in left politics there. However, if a politician from the capitalist camp applies for dual-citizenship, it's mostly for personal privileges. What matters is the nature of politics," he said. He also didn't forget to mention that they were against invasive policies of some of the foreign embassies in Colombo.

Commenting on the matter pertaining to politburo member of FSP Kumar Gunaratnam, who was sentenced to one year's imprisonment for violating visa regulations by the Kegalle Magistrate on March 31, 2016 and released on December 02, 2016, Nagamuwa clarified Gunaratnam was not a dual citizenship holder.

"He held the citizenship of Australia. We have applied for termination of that citizenship in order to gain Sri Lanka's citizenship," he said.
---
Politicians with dual citizenship should not conceal who they are:

- Dullas Alahapperuma UPFA MP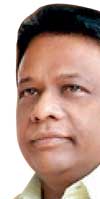 Matara District UPFA MP Dullas Alahapperuma also the National Organiser of the Joint Opposition, said if a dual citizen MP conceals the fact that he or she is a dual citizen it is a violation of the Constitution.

The MP stated if the Constitution says that a dual-citizens cannot contest the General Elections and become an MP, any such person shouldn't conceal the fact that he or she is in fact dual citizen. "If anyone is doing that, it is an act against the State. There is no issue in taking action against them," he said.