---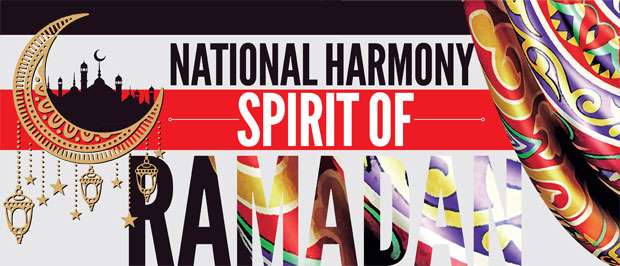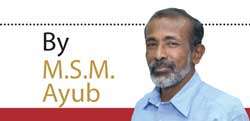 Controversy and confusion reign among Sri Lankan Muslims over this year's Ramadan festival day, as there is a possibility of some Muslims completing only 28 days of fasting. Had the New Moon for the Islamic month of Shawwal been sighted last evening, they will then be celebrating the festival today.
This is a problem faced by those who started their fast last month according to an announcement made by the Jamiyyathul Ulama, the Islamic Theologians' Council in the country and the Colombo Grand Mosque. It would not be a problem for those who argue that Ramadan fasting has to be started once the New Moon is sighted anywhere in the world, on the grounds that the boundaries of countries are man-made.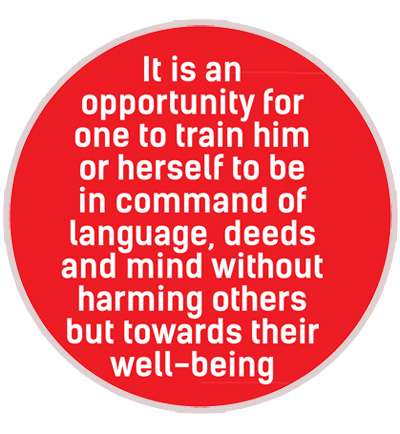 The festival signifies the end of a month-long fasting season by the Muslims in the month of Ramadan. Though it is called Ramadan, it is celebrated on the first day of the month of Shawwal. It is a day for Muslims to appraise the fast they performed and to celebrate their hard-earned merits during the holy month.
From a religious perspective, Ramadan festivities are confined to only a congregational prayer at mosques or open grounds participated in by men, women and children, and to hosting relatives and friends. Some people also engage in giving alms to the poor on this day.
As aforementioned, this is a day for the appraisal of one's fast. While some would be able to be happy over their meritorious abstention from eating, drinking, entertainment and from sexual intercourse while fasting, some would not. The reason is that fasting does not solely mean avoiding the said practices for some 14 hours -- more than 20 hours in the North-most and South-most countries if Ramadan falls in summer -- but it is rather a spiritual exercise for devotees to lead a life preferred by Allah and the society.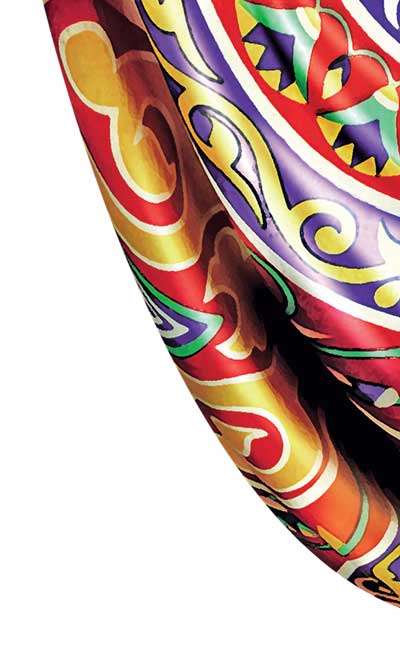 It is an opportunity for one to train him or herself to be in command of language, deeds and mind without harming others but towards their well-being. If one does not attempt to have control over his or herself during fasting, Prophet Muhammad (PBUH) had pointed out that Allah would not be interested in his or her fast. Therefore, if one were to reap the benefits of fasting, he or she should contain desires; endure hunger and thirst; refrain from vituperation, lying and badmouthing; not consume intoxicants; not harm creatures; refrain from lustful acts and so forth.
This is an arduous mental exercise as we are in the habit of committing either one or more of these evils, intentionally or unintentionally, and for reasons avoidable or unavoidable.
We are so inured to these sins that we do not feel or care about the depth of their repercussions on us and on others.
One has to pay serious attention to one's own deeds and engage in soul-searching to identify and abstain from evils. It is the hunger and thirst that holds back a person from not thinning out his or her attention on his or her own acts, as they are reminded of the fact that fasting necessitates of being virtuous.
As in any religion, Islamic rituals such as fasting are meant for the moral and spiritual elevation of its followers. But the ritual helps followers only if they are genuinely putting in efforts to achieve merits. Thus, the hunger and thirst felt by an individual who is fasting will help him or her not to drop the caution towards his or her own acts.
Holding on to this caution and acting accordingly for a month is a tremendous spiritual training towards righteousness. However, it would be fruitful only if one attempts to continue the practised way of life throughout the year. Yet, man is prone to make mistakes. His interest and caution might thin out with the passage of time.
He therefore needs another round of spiritual training the following year; during the next Ramadan.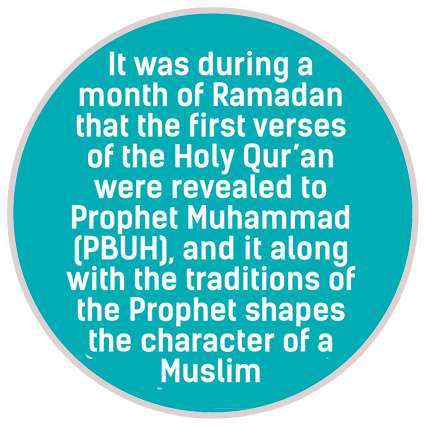 It was during a month of Ramadan that the first verses of the Holy Qur'an were revealed to Prophet Muhammad (PBUH), and it along with the traditions of the Prophet shapes the character of a Muslim. Here again, it is not an automatic process but depends on his or her genuineness and interest in using the Qur'an as his guide.
Therefore, Muslims are advised to associate with it more and more during the month of Ramadan.
Today, there are so many misgivings about the Qur'an not only among non-Muslims but also among Muslims, leading to conflicts between communities and Muslim sects. The Qur'an contains a lot of contextual verses which have to be understood in their real contexts.
For instance, since Islam approves self-defensive wars, verses on such affairs are often taken out of context to vilify the Muslims and their scripture.
Interactions by Muslims with the other communities with the spirit of the teachings of Ramadan would greatly help allay such misgivings and bring in much-needed reconciliation to the country and the world at large.