---

AYEVAC Youth Collective underscores why it is important to be more humane when dealing with children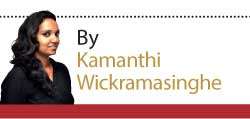 Children are the fruits of society. While one group of privileged children are pampered with luxuries, another group is left unattended. This group, vulnerable to all sorts of physical and psychological abuse, end up in the gutters of society.
Being looked down as the unprivileged, unfortunate lot, they end up becoming child labour and child employees, fulfilling the needs of others, sacrificing all pleasant experiences a child could have during his or her childhood. In an attempt to eradicate violence on children, the Alliance of Youth to End Violence Against Children known as AYEVAC - a collective of seven volunteer youth organisations has commenced its campaign to protect children's rights.
The journey of AYEVAC

AYEVAC consists of several organisations which have been involved in social work. Since it is a start-up organisation, this collective is backed by Child Fund Sri Lanka which provides them with the technical and financial support. Through that, they receive leadership training programmes and other activities to fine-tune their knowledge on photography, drawing posters, cinematography and various other avenues which are essential to promote the campaign. Recently, the AYEVAC Youth Collective, backed by the Abhimana organization at national level succeeded in presenting a petition with 100,000 signatures to Chandrani Bandara, Minister of Women and Child Affairs. The petition also consisted of a proposal to fight against child abuse in Sri Lanka. During an event held to present this document, the efforts taken by the organisation to draw attention to the steps they had outlined was highlighted. The members of AYEVAC had carried out an island-wide door-to-door campaign, raising awareness and amassing public support for the cause. The organisation launched this campaign under the theme 'Be humane towards children' and requested the responsible adults of society to represent and emanate the values of humanity and to rid themselves of inhumane qualities.

Issues identified
It is not easy to protect children at this day and age of technological advancements. Technology keeps children and the youth addicted to devices and this is one place where they become victims. During their campaign, the AYEVAC Youth Collective has identified several issues relating to child abuse. These include :
Children experiencing physical and mental trauma.
Injustice faced by guardians of children as a result of several loopholes which exist within the judicial process.
Lack of adequate regulations to avoid children from being harassed and bullied on social media.
Lack of a child's fundamental right to education.
Child labour.
Suggestions

According to the studies conducted by the AYEVAC Youth Collective several suggestions have proposed in order to minimize incidents of violence and abuse towards children. Some of them include :
Drafting the necessary policies to eliminate physical and mental abuse experienced by children.

Strengthening the judicial system and establishing children's courts in every district.

Introduce new methods of providing evidence such as through videos when the child is being summoned in courts.

Officials working with children should be given technical training in terms of using social media and modern ways of communication.

Spreading awareness among parents and teachers in order to join hands with youth groups and children and also increase the number of officials working with children.

Establishing social and psychological well-being among children who have gone through an abusive experience.

Including children into the legal process.

Children staying at home or used for labour should be identified and sent to school.

The minimum age for a child to be gain employment should be made 16 years.
"Children should be given an opportunity to enjoy childhood"
In her comments subject Minister Chandrani Bandara said that children are the assets of this world. "The various injustices faced by children were highlighted during this programme. In order to avoid such incidents from recurring, the Abhimana Organization has commenced operations across nine provinces. As the subject minister I have always stood for the children and have fought for their rights. Therefore it is important to join hands with one another and work towards this goal rather than work as individuals. I'm proud of this organization and the young minds behind it. The private and the public sector should be involved in these projects in order to strengthen their effectiveness. The Petition handed over to me today has identified several key areas which need to be considered and if we try to find solutions to these issues, we will be able to protect the country's future generations. One of these solutions includes the establishment of children's courts and we have already discussed with the relevant minister regarding this matter. This is mainly because we see that children's cases are piling up, but no action has been taken.
It is not easy to protect children at this day and age of technological advancements Technology keeps children and the youth addicted to devices and this is one place where they become victims.
Sometimes these children have become adults and have gotten married by the time their cases are taken up for hearing in courts. We have taken numerous measures to eradicate child labour but it still in a very organized manner. Children should be given a chance to enjoy their childhood at school and with friends and by not working for someone to earn money. Therefore parents have a bigger responsibility in terms of showing them the correct path to tread. Money is not everything and parents have to provide a secure environment in which they could grow up. If they are given the necessary love and care they will be able to excel in their lives. We have seen a drastic progress in terms of development, but with the introduction of social media, children and teenagers are once again a vulnerable group. Therefore those who misuse social media to bully and intimidate the youth need to be identified and produced in courts," she said.
Speaking further she said that there are children who cannot afford to go to school and are being used to work in garages and other non-child friendly environments. "We are in the process of conducting programmes to identify these children, discuss with their parents and send them back to school. A child's education is a fundamental right and we as parents should help them to fulfill their dreams. In addition to that, the officials involved in these programmes will be trained to enhance their knowledge through novel and innovative approaches. As such these programmes will contribute in securing a child's future."