---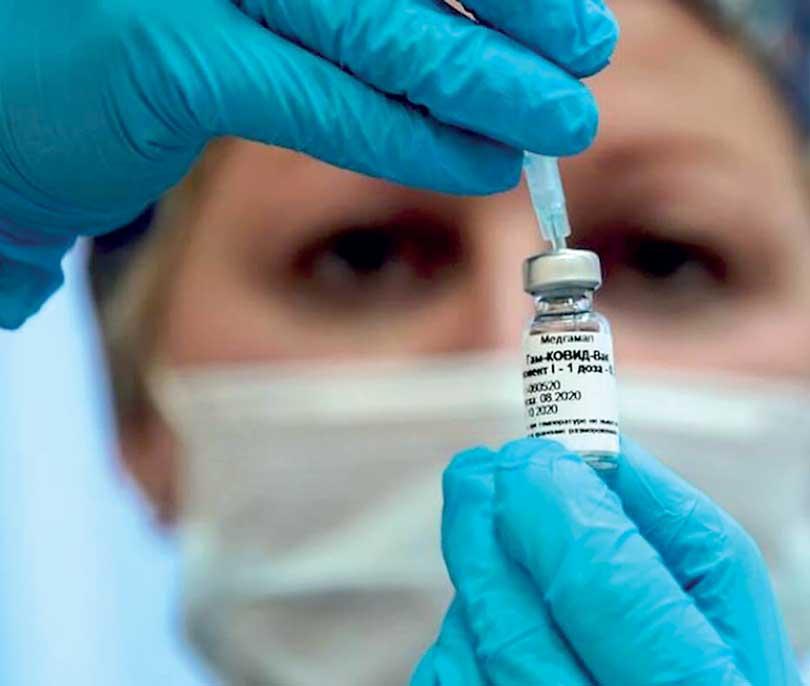 But although WHO is right to say any vaccine is better than no vaccine, we do have choices, and a better vaccine is always better than a less good one
Initially, the UK B117 VOC didn't seem to be more fatal (although we learnt in past weekit is), but its ability to infect more people means that it will kill more people.
For the best vaccines, such as Pfizer, Moderna and Sputnik, this means that herd immunity needs ~80% of the population to be vaccinated
The sudden appearance of these dangerous variants in different parts of the world at roughly the same time is making experts do a rethink
As their immunity wanes, their bodies are sometimes not able to quickly kill the virus if it infects them again, and this can favour the survival of mutations that survive the immune response better
The worry is that this situation will continue for sometime and that partial vaccination of countries may also encourage these mutations
But just as COVID-19 vaccines started to arrive the virus in the past six weeks has once again surprised us and forced experts to rethink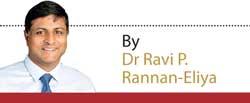 Last week Sri Jayawardenapura University researchers reported that they had detected several cases of the new UK B117 SARS-CoV-2 variant in different parts of Sri Lanka. This sparked alarm and confusion, so I will explain what has happened, why this is such bad news and what it all means with regard to moving forward with the COVID-19 strategy and vaccination.

Back in April 2020 most experts expected the pandemic to end when we had vaccines to protect everyone. Many also thought that with time—meaning many years—the SARS-CoV-2 virus would evolve into a more benign virus that might be no more troublesome than the common cold. Since then scientists and pharmaceutical firms have done the unprecedented. They compressed the development of a new vaccine from the years it normally takes into just nine months. But just as COVID-19 vaccines started to arrive the virus in the past six weeks has once again surprised us and forced experts to rethink.

What's happened is the detection across the world, almost simultaneously, of mutated versions of the virus (technical term is variants), that are either more infectious or better able to evade our immune response or both.
Virus mutation is normal. Every time a virus replicates itself in human cells, it can make random errors in copying its genetic code. A lot of the time these mutations break the virus and they end there. During other times the errors are not fatal, but make no difference, so they can survive and be passed on. On rare occasions the mutations actually make the virus more dangerous, but usually it still ends there because our immune system kills the virus before it's transmitted to anybody. But very rarely, a dangerous mutation isn't killed fast enough and it manages to spread.

Since September, variants containing more dangerous mutations, technical term is variants of concern (VOC), have started to appear in increasing numbers in different parts of the world. One set of VOCs have mutations that make them more infectious. The UK B117 VOC is the best known, but there are others, and it's 30–70% more infectious than the usual virus, or 'wild' variant. Initially, it didn't seem to be more fatal (although we learned in past week it is), but its ability to infect more people means that it will kill more people. A second set of VOCs that emerged in Brazil and South Africa contain mutations that make them better able to evade antibodies and our immune response. This immune resistance means that they can more easily re-infect people and crucially evade protection by vaccines. To make things worse we are also detecting variants that combine both kinds of mutations, that is they are more infectious and more immune resistant.

Bad news for
three reasons

First, variants, such as B117, which are more infectious make it much harder to control the virus. For example, it took three months for daily case numbers to double in Sri Lanka from 400 to 800. If B117 had been the main variant this would have taken three weeks if our control measures had remained unchanged. This is also what might happen unless we do something drastic to stop it.

Second, greater infectiousness reduces the ability of vaccines to control an epidemic, even if the individual protection from the vaccine remains unaffected. I must explain this because many people get confused between the individual and public benefits of vaccines. In public health we usually want vaccines to make enough people immune, so as to slow the spread of a virus so much that numbers remain low or the virus disappears. Such 'herd immunity' would allow us to return to normality without any restrictions, even if some of us are not vaccinated. The level of vaccination coverage at which this is reached depends on: (i) how good the vaccine is at preventing transmission; and (ii) how infectious the virus is. The more infectious the virus the higher the herd immunity level, even if vaccine performance is unaffected. A year ago, experts thought herd immunity would require 60–80% vaccination coverage, but the new more infectious VOCs change this calculation. Critically, the greater
infectiousness of B117 raises the herd immunity level by about 10% for all vaccines. For the best vaccines, such as Pfizer, Moderna and Sputnik, this means that herd immunity needs ~80% of the population to be vaccinated, but for less effective vaccines such as Astra-Zeneca, herd immunity is impossible with B117, even if everyone is vaccinated. Third, the sudden appearance of these dangerous variants in different parts of the world at roughly the same time is making experts do a rethink. The virus may eventually become weaker, but many experts now think that countries which failed to control the virus allowing millions to be infected, i.e., not China, but countries like USA, UK, Brazil, have become breeding pools that incubate more dangerous mutations. These countries have millions of people who have survived COVID-19 infection, but as their immunity wanes, their bodies are sometimes not able to quickly kill the virus if it infects them again, and this can favour the survival of mutations that survive the immune response better or are able to better infect other people. So, we see these new variants in countries which have been badly hit by COVID-19 and which continue to have high levels of transmission. The worry is that this situation will continue for sometime and that partial vaccination of countries may also encourage these mutations. So, if widespread transmission continues in the world for the next 2-3 years, it is possible that the virus will become more dangerous and difficult to control, and that we will need to spend money repeatedly to get new vaccines.

What do we need to do in Sri Lanka?

First, because importing any of these VOCs makes control so much harder and will force greater restrictions and more economic damage, we need to do better at keeping them out. The response of most countries, including the UK which resisted travel restrictions for a year, is to tighten quarantine on all arrivals. Hong Kong has extended quarantine to 21 days, and Australia is adding a 4th PCR test after 16 days. Our military does a great job in running our quarantine system, but we've had several quarantine leaks during the past year leading to outbreaks. This is not a failure by the military, but it indicates that MOH needs to do more to improve the quarantine set-up. Further, if we are serious about reducing leaks we need to stop the relaxation of quarantine for tourists, because that significantly increases the chances of leaks.
First, because importing any of these VOCs makes control so much harder and will force greater restrictions and more economic damage, we need to do better at keeping them out. The response of most countries, including the UK which resisted travel restrictions for a year, is to tighten quarantine on all arrivals

Second, I think we need to spend more money on our vaccination plan, and not rely much on donations. Minister Dr Sudarshini Fernandopulle and Dr Amal Harsha de Silva have indicated that the Government will spend money to vaccinate everyone, which I much appreciate. But given that we now have B117 in Sri Lanka and that even more dangerous VOCs can come in, we should go for the vaccines that are likely to perform better against B117 and any new VOCs, and which have a chance of getting us to herd immunity at least with B117. Right now, these are not Astra-Zeneca (which also performs badly against the South African VOC), but Pfizer, Moderna and Sputnik (and possibly Novavax). President Gotabaya Rajapaksa wants to accelerate our economy past the rest of South Asia, so this really calls for investing in better vaccines to give us an edge. I completely understand that many people will want to stick with Astra-Zeneca because it's cheap or free. But although WHO is right to say any vaccine is better than no vaccine, we do have choices, and a better vaccine is always better than a less good one. So, if we can choose, our best choice is to buy the best we can, give it to everyone and do it as quickly as possible.
Finally, what do we do about the fact that the UK B117 is already here? Frankly, I don't envy the authorities right now. What they've done since October hasn't been adequate to slow the virus—cases and deaths have continued to rise inexorably. B117 will make this even worse, and potentially very quickly. We also don't have many options, since we already require masks and have shut schools. My own view is that we need to do all the things we should have done since October, but we now need to do them even faster and more seriously so that we drive cases down to zero, before B117 gets on top of us. It doesn't have to include a national lockdown, but top of the list must be tripling or quadrupling our daily testing, followed by bringing in effective restrictions to improve social distancing and stop super-spreader events at weddings, parties and gatherings. We should also consider identifying green zones where we can quickly clear the virus completely through aggressive testing, such as Jaffna, and then expand them area by area to the rest of the country. Just the way the Army beat the LTTE, but this time starting from Jaffna. And just like our Navy did then, we need a strong border to prevent the enemy replenishing itself with imported viruses and VOCs.

(The writer is Executive Director of the Institute for Health Policy (IHP). He trained as a physician at Cambridge, and in public health and economics at Harvard. The views and opinions expressed in this article are his personal views, which can also be found on Twitter (@ravirannaneliya) and at his personal blog site (http://www.ihp.lk/blogs/ravi).