---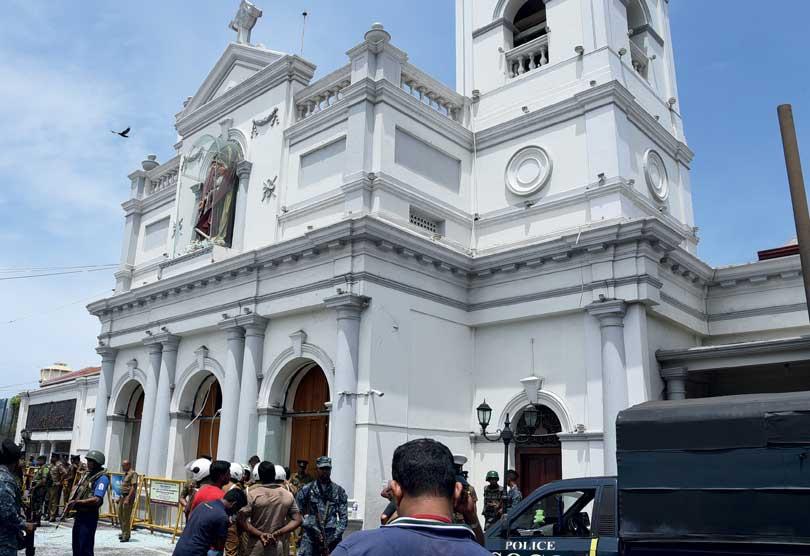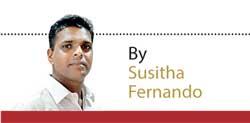 The second worst affected church in the 2019 Easter terror attacks was St Anthony's Church in Kochchikade, Colombo. According to the figures compiled by the Catholic Church, there were 57 deaths among those who attended the Easter mass, and a total 119 families were left feeling helpless and hopeless due to deaths and injuries caused to worshipers. The victims were not just those from the vicinity of the church, but from all over the Western Province, and there even non-Christians among those affected.

Loss of a dear father and friend

"My Dada was my bodyguard and the best friend I ever had. Even at the last moment he covered me and my sister from the bomb, and he gave his life," said Gloria George from Wattala, as she remembered the tragic event that occurred exactly a year ago. "We usually go to the Wattala church, which is our parish church. But on Sunday morning, Dada took us to St Anthony's Kochchikade as we had missed mass the day before, which was Holy Saturday, which he had attended. He came with us as we missed the mass," said the 21-year-old undergraduate Gloria, remembering her father George Chandrasegaran, who was very protective of his two daughters. "My Dada was our king, and my sister and I were his princesses. We were so close to him, we used to call him George, just like a friend, instead of calling him Dada," said the daughter, who finds it hard bear the loss of her father who was 52 at the time of his death.

The family of three women, mother and two daughters, were facing severe depression after losing their husband and father George Chandrasegaran, who was handling an Indian textile business. They had to undergo counselling. "All three of us were taking treatment for depression, but my 17-year-old sister Shopiya's condition was the worst as she feels the loss of our father very much," Gloria said. "Dada wanted us to go for the mass, and until we turned towards Colombo we didn't know that we were going to St Anthony's church" said Gloria, who added her father had a great faith in St Anthony.

"When we reached, the church was very crowded. We somehow went inside and found a space on the left hand side at the back of the church. Dada told us to go in front without waiting with him. It was very strange, as he usually never wanted us away from him. Whenever we went out, he wanted us to be with him. But strangely that day he wanted us to go away from him to another place. But we insisted and stayed with him," Gloria said.

"At 8.45am I heard a huge noise and saw flames going up. In a moment everyone was gone, and as I got up, I saw everyone around me had died and there were body parts everywhere. Dada lay on the floor, and I though he was alive. I called out to him, but he didn't answer. I was trying to carry Dada and wanted people to help us, but nobody came. Instead they were taking videos," she said.
Happy family: Gloria, her father George, mother and sister

Vultures amid tragedy

"Since no one came to help, with the greatest difficulty we carried Dada out of the church. But there was no one to put him in a vehicle. Then we got a trishaw, and there was a man who came and offered to help us. We thought at last an angel had come, and we didn't realise that we too had to go to hospital. Instead we went home as we were smelling of blood and there were body parts on our bodies. So we rushed home and had a bath, and later we got admitted to hospital as we were bleedings from our ears," Gloria said.

"However the man we thought was an angel turned out to be a real thief. He had stolen all the jewellery Dada was wearing, and had emptied his wallet as well. It's so sad that there are people who take advantage of incidents like this," Gloria complained.

As the first anniversary of the death of George is marked today, the family has planned to cook food and serve it to security personnel who are away from their homes on duty. "This is how we want to thank the police and all the people who helped us," said Gloria.

A year after losing her closest friend and father, Gloria wants justice. "What happened to my Dada was not an accident. It was cold-blooded murder. They killed my Dada. We can't forgive those who killed my Dada. We are not angry with Muslim people or the Muslim community, but those who are responsible for this should not be forgiven."

Many fathers

"As soon as this happen I was very upset, and even when the Parish priest visited our house I scolded him and I wanted him to leave. But I have now realised there is a purpose for my life. I think God wanted me to live, and he has a plan for me," said Gloria, who studies at ACBT campus, while doing part-time work. "The Cardinal and many priests have helped me overcome the tragedy. I lost my own father, but I have found many fathers in these priests."

Gloria also wanted to thank a number of strangers who had come forward to help them during the tragedy, but have now become part of their extended family. "Aunty Nishi and family, aunty M, aunty Ruvini and friends, the school past pupils association aunties, uncle Renganathan, uncle Rajaratnam and Dr. Mahil Fernando. They were complete strangers to us, but they did a lot for us to recover from what we were going through," Gloria said with gratitude.
The biggest problem for the victims of St Anthony's Church is there are many who do not have their own houses

Re-living the agony

Saman Nanda Sirimanna (55) is a Buddhist from Wellampitiya whose son and daughter died in the attack. Sirimanna is fighting for justice for his children and many others. He was the first to file a Fundamental Rights case in the Supreme Court seeking justice for the Easter attack victims. But he knows that no court or legal system can bring back his 22-year-old daughter Medha Sathsarani and 17-year-old son Imash Thiwanka Sirimanna. The two siblings had gone to the church to make a vow, as both were preparing for important exams in September last year.

"In September my daughter was to sit for the External Undergraduate exam at the Kelaniya University, and my son was to sit for the A/Level exam," Sirimanna said tearfully. "We are Buddhists. But people of all religions go to St Anthony's Church."

Medha and Imesh were his only children. "I hope you understand the agony we are going through.

Most days we can't sleep, and especially these days we can't sleep at night. Whenever we hear or see news on the Easter Sunday attack, we are gripped with an unbearable sorrow. Every time a picture or video of the attack is shown, we are made to suffer and we relive our agony. Politicians regularly and repeatedly talked about the 'Easter Sunday attack' and we become more and more helpless," he said.

Today, April 21, Sirimanna and his wife will give alms to the monks in two temples near their house, in memory of their two children. "Now with all these Presidential Commissions and court hearings we know why and how this happened. It was mainly because of the idiotic conduct of the then leaders. This could have been prevented. All this happened because of the then President, Prime Minister, Defence Secretary, Inspector General of Police and others in top positions," charged Sirimanna, who works as a driver for the Road Development Authority.

Socio-economic and psychological support

"The victims are in a desperate situation as they cannot pay due respect to their loved ones on the first year death remembrance, due to the current situation. They cannot have a memorial service in church or go to the cemeteries. They are in a very pathetic situation right now," said Fr. Lawrence Ramanayake, Director of Sethsarana, the charity and social-action arm of the Colombo Diocese headed by Cardinal Malcolm Ranjith.

For the whole of last year, Sethsarana supported the victims and families by providing them psycho-social support through counselling, and helping them with their medication and even supporting them financially with housing, living and education expenses and scholarships for children.
From last month onwards, victims' families have gone down mentally

"The attack has worsened their problems, as some families lost their breadwinners. Some are living in rented houses, and others have loans to be settled," said Fr. Ramanayake, who was busy packing dry rations to be delivered to the families of the attacks in Colombo and elsewhere.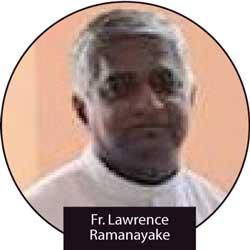 "The biggest problem for the victims of St Anthony's Church is there are many who do not have their own houses. They are on rent, and we have been providing rent money for this past year," he said. Among those affected by the Kochchikade attack, 69 families are living on rent.

"Housing is a major issue. The Cardinal had a meeting with the Prime Minister (PM) a few days before the COVID-19 pandemic, and we were given a good solution. But it was stopped. However in Katuwapitiya Cardinal Ranjith has bought a plot of land to build 24 houses, and the last government promised to build houses and even foundation stones were laid. But all that had been stopped. We hoped that we will be able to restart them soon," he said.

Another challenge is medical expenses. "We have given to the best of our ability. Even after one year we continue to support them in their everyday life. Most treatment is from the private sector. We discussed this with the government, and the PM promised the Cardinal that he would arrange special treatment at Sri Jayawardenapura Hospital," Fr. Ramanayake said.
Sethsarana is also trying to focus on income generation to make the families more financially independent. According to Church records, out of 399 families affected from all the church attacks, 89 families need continuous support. In Kochchikade alone there are 51 families that need income generation support. "We have a qualified team to study the situation of families and their capacities to earn by independently," said Fr. Ramanayake. The Church has a team of counsellors and psychiatrists to provide psychological treatments to the victims. Fr. Ramanayake said according to them, the mental wellness of the victims has gone down badly these days.

"From last month onwards, victims' families have gone down mentally because of the first year remembrance. Some have started to relate incidents with their dead relatives who were with them at this time last year. And more tension has been created due to the present 'lockdown' situation," he said.

The priest was also grateful to those who supported the psycho-social pastoral supportive programme. The project was carried out under the leadership of Cardinal Malcolm Ranjith and he said there were many organisations and individuals who came forward to support. He added there were many others who had helped anonymously and did not provide contact details. "They must have trust in us but this has become a problem for accounting purposes," Fr. Ramanayake said.

Those who want to continue supporting victims and their families are welcome to contact the Colombo Bishop's House on - 0112695471/2/3.