---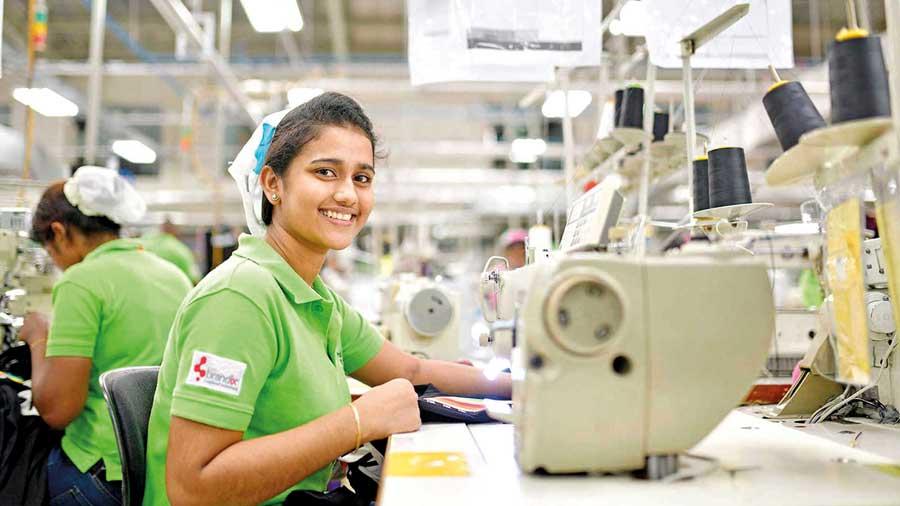 File photo
The latest COVID-19 cluster has taken Sri Lanka by storm. While the cluster keeps growing at a rapid pace with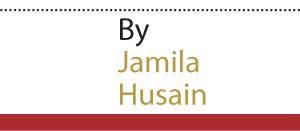 questions being raised as to whether Sri Lanka is now facing a community spread, another wave which is spreading across the country in parallel with the virus itself is the stigmatisation of the apparel industry employees.   
Since Oct. 4, Sri Lanka's apparel industry which has, for years, been one of the top foreign exchange earners in the country, is under fire. The reason behind it is the Brandix factory in Minuwangoda, where the first patient was detected on Oct. 3, bringing an end to the normal lives people had gotten back to since the COVID curfews ended in May, plunging the entire nation into chaos once again.   
Today, two weeks since the cluster was detected, roads remain deserted, schools have been shut again, businesses are hampered, cinemas/pubs/casinos are shut, and people are afraid. And according to a majority in the society, the sole company that is to take the blame is Brandix.    
Brandix Employee may not be the Patient Zero 
However, is this company, which is one of Sri Lanka's largest apparel manufacturing firms, really to blame for the start of the Minuwangoda cluster? Even after two weeks, health authorities are unable to ascertain the source of the cluster with Chief Epidemiologist, Dr Sudath Samaraweera stating that the 39-year-old Brandix employee, who was the first patient to be detected, may not be patient zero. Two weeks on, these investigations continue but the answers may never be found.   

As extensively reported, Brandix chartered three flights in recent months from India. The company has a 1,000-acre park in Visakhapatnam which started operations in August 2008 and the park which has other factories also operating within the park has 22,000 workers out of which an estimated 450 workers are Sri Lankan expatriates. Some of these expatriates reside in Visakhapatnam with their families.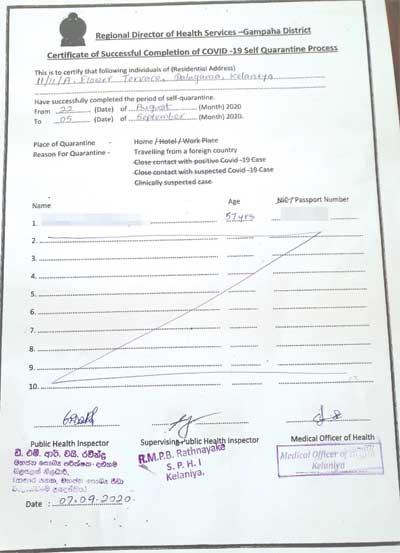 PHI's certificate to prove that Brandix worker from Gampaha district had undergone 14-day quarantine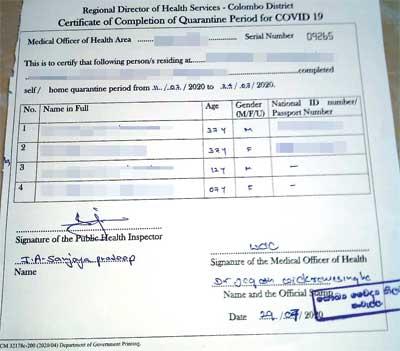 A certificate issued by PHI and Medical Officer of Health (MOH) of Hanwella that a group of Brandix workers had undergone self-quarantine.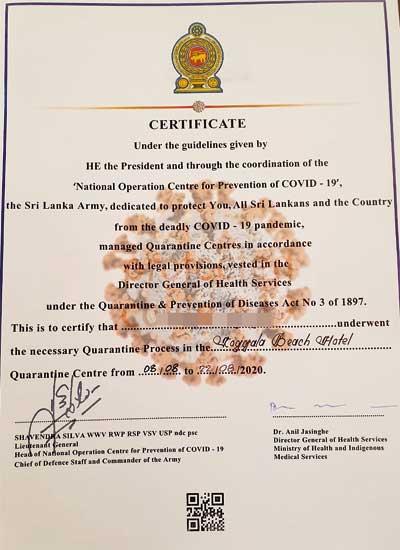 A quarantine certificate signed by the Army Commander and the Director General of Health Service that a Brandix employee came from India had undergone quarantine at a hotel in Koggala.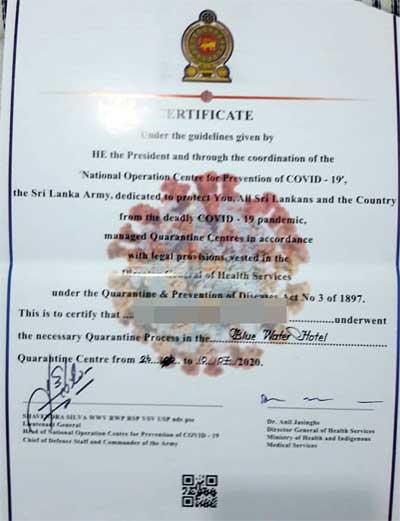 A proof to show that Brandix employee who returned from India had undergone quarantine at a hotel in Waaduwa 

With the COVID-19 cluster worsening in India as well as Sri Lanka at the start of the year, Brandix shut down all its plants in Sri Lanka as well as its park in Visakhapatnam due to the risks involved. However with the clusters being well contained in Sri Lanka by mid-April, Brandix restarted its operations by April 22 and in Vishakapatnam, it restarted its operations on May 5, gradually.   

When it restarted operations, Brandix launched an internal SMS service within its plants in Sri Lanka as well as its park in Visakhapatnam, where counsellors questioned workers if they had visited any public places, social gatherings, funerals etc. Those who replied in the affirmative were told to stay at home, to prevent the risk of a possible spread.   

Further, the company also had thermal screening machines installed in all its plants in Sri Lanka and its park in India along with fumigation tunnels and all the other health guidelines in place. Brandix did not want to take any risks as it had to prepare its plants for thousands of employees to re-enter its premises amidst a pandemic.   
"By the second week of June, the community spread of the COVID-19 became severe in India that is why we started the process there. Hasitha Premaratne, Group Finance Director of Brandix and the Managing Director of Brandix Indian operations, told Daily Mirror in an exclusive interview. "However by that time I started receiving many calls by the Sri Lankan employees in India as well as their family members here that they wanted the employees to come back here for a short while on holiday as they had also missed coming home during the April new year. We had to look into the request."   

With requests mounting on Brandix, the company began making the necessary requests to the government to allow repatriation of its Sri Lankan employees as the Coronavirus was well contained in the country by May.   
"We, as a company had to give assurance to our employees that we would bring them back for a short while. Under humanitarian grounds, and of course after following all the health protocols," Mr Premaratne said.   
In its park in India, Brandix admits it could not go for zero infections. However, the company tied up with the Apollo Hospital in Visakhapatnam and also booked a hotel, within metres of the plant. This is because, in India, Premaratne explained, COVID-19 patients were admitted in hospitals only if they developed severe symptoms. However, as in Sri Lanka, in India too most of the patients were 'Asymptomatic'.
Even asymptomatics were strictly monitored 
"When the COVID-19 hit India, we anyway advised our vulnerable employees, for example those above 65 years of age, then those who had suffered from any illnesses etc. to stay at home, on paid leave. And those, who then got infected with the virus, even though they were asymptomatic, we transferred them to the hotel where each employee was given an individual room. They were then strictly monitored and treated by the nurses from Apollo Hospital, who were stationed at the hotel. Our target was zero deaths," Mr. Premaratne said.   
Back here, Mr. Premaratne said he continued to get requests from his Sri Lankan employees. By early June, Brandix said it followed all the necessary protocols and made an application to the Foreign Ministry, requesting for their employees to be repatriated. It was a laid down process and Brandix said it asked for no favours or special requests from anyone.   

"The process was the same for all. We could not even bring back our employees on the dates we wanted to. The dates were decided by the authorities. And June 25 was the date we received. We also had no choice but to charter a flight as we had 168 employees, who we had to get back in the first lot. Also, there were no direct flights from Visakhapatnam to Colombo," Mr. Premaratne said.   
Not Indians, only Lankans were brought back
On June 25, Brandix chartered its first flight from Visakhapatnam to Colombo. The employees who were selected for this flight were those with families and those who had fulfilled the pre-conditions. Those with special requests, such as not having travelled here for a long period were also given priority. On that flight, Mr. Premaratne said there were no Indian nationals. All were Sri Lankan nationals who returned home. The flight landed at the Mattala International Airport.   
PCR tests conducted
"It was not Brandix who decided to land the flight in Mattala. This was the government's decision. We had absolutely no control of where we would land the flight," Mr Premaratne said.   
Upon arrival at the Mattala airport, Brandix was given a choice to select the designated hotels which were listed for quarantine, the choice given to all who landed from overseas. The PCR tests were conducted on all 168 passengers by Durdans Hospital and the army then took control.   

Out of the 168, nine passengers tested positive for the COVID-19 and were immediately transferred to the IDH.   
"These tests were not done by Durdans Hospital on our request. It was a request by all the parties," Mr Premaratne said.   
Since it was a large group, the remaining passengers who tested negative were then divided into two groups and were transported by the army to Blue Waters in Wadduwa and the Sheraton in Kosgoda. These hotels were strictly monitored by the forces and another PCR test was then conducted on them after 11 days. These PCR tests too were done by Durdans Hospital.   
Strict quarantine process
The quarantine process was extremely strict, as explained by one employee who underwent it. The rooms were locked, and they could not walk out for any reason. There were no compromises. 
After the end of the 14-day hotel quarantine period, the expenses which Premaratne said was paid for by Brandix, the passengers were each handed over a certificate signed by Army Commander Lt. General Shavendra Silva and the Director-General of Health at that time, Dr Anil Jasingha.   
Self-quarantined monitored by PHIs  
The Daily Mirror individually checked all 159 certificates, which were handed over to the passengers. Following the hotel quarantine, all 159 passengers then were instructed to undergo a further 14-day self-quarantine at their respective homes, while informing PHIs' of their areas. The passengers had to fill a form and hand it over to their relevant PHI officers who then visited their homes to paste a sticker at their house entrance. During these 14 days, all passengers were checked from time to time and after the end of the quarantine period, they were handed over a certificate of confirmation by their area PHIs stating they had completed their home quarantine. Those certificates too were seen by The Daily Mirror.   

Brandix then chartered their second flight on August 8, where 125 passengers landed at the Mattala International Airport. Once again all were Sri Lankan nationals and no Indian nationals were on-board. Brandix had put forward a request to bring those passengers on July 24, but due to a sudden COVID-19 outbreak in Sri Lanka again, the government finally approved the flight to land on Aug. 8.   
Upon arrival at the Mattala airport, the same procedure was followed where PCR tests were conducted on the passengers by Durdans Hospital. One passenger tested positive for the Coronavirus and was transferred to the IDH.   

The remaining, under strict army supervision, were transported to the Long Beach Hotel in Koggala while one family opted to undergo quarantine at a government quarantine facility in Rajagiriya.   
Following the 14 -day quarantine period, this group too was handed over the certificates signed by Lt. General Shavendra Silva and Director General of Health, who this time was S. Sritharan. 
Their quarantine period ended on Aug. 22 after which they began their 14-day home quarantine period, informing their respective PHIs. The Daily Mirror had the opportunity to go through the certificates issued by the PHIs for this group as well after they ended their home quarantine period.   
Then Brandix chartered its third flight on September 22. This flight, when departing Colombo carried back 71 Brandix employees who ended their necessary quarantine period here and holiday and returned to work in the park in India. The flight carried back 48 passengers to Colombo from Visakhapatnam.   

"In this flight, we initially requested for approval to bring back 60 Sri Lankan employees. For this flight, we put forward our first request to the authorities in the final week of August. However, at that time, since the COVID situation began to improve within the Brandix Park in Visakhapatnam, we ramped up our operations there, for which we needed more Sri Lankan expatriates to remain there, as they were technical specialists. Hence, out of the 60, we requested 12 of them to stay back and to come later," Mr Premaratne said.   
All 48 Sri Lankan nationals landed at the Mattala International Airport on September 22 and they underwent the same process as the earlier two flights. 

Durdans Hospitals conducted the PCR tests and found that no one tested positive for the Coronavirus in that group. Under strict army control, those passengers were transported to Sheraton, in Kosgoda. After their two week quarantine period, which ended on Oct.6, all 48 were handed over their institutional quarantine completion certificates and then transported to their respective homes, and their respective PHIs were informed as they all had to submit a form. This group had registered with their respective PHIs by Oct.7 and continues to be under home quarantine as their 14-day period is yet to end. 
Brandix worker, the first case to be detected from the society
 On Oct. 3 evening, however, a 39- year old worker from the Brandix Minuwangoda factory tested positive for COVID-19, the first case to be detected within the society after two months. This worker had developed a high fever and had been admitted to the Gamapaha Hospital and she claimed she had fallen ill while at work.   
 Seniors in the company got employees to work even after they were fainted  
On Oct.3 evening the hospital received her PCR results and she was informed that she was COVID-19 positive. Soon after, her 16- year old daughter also tested positive for the virus. 
In a recent interview with Daily Mirror and Lankadeepa, the employee claimed that many workers within the Minuwangoda factory had shown flu-like symptoms but the company had informed them they were infected with influenza and were treated for a cough and cold. 
On September 30, this employee claimed she felt faintish and developed unbearable chest pain after which she was taken to the restroom by two of her workers. The nurses in the rest-room prescribed some medicine, saying it might be gastritis. After a  while, the employee claimed that her throat and mouth began to ache as well and she had requested to be taken to the hospital. She was then admitted to the Gampaha Hospital by the company nurse who left her there. The particular employee further claimed that when workers fainted at the Minuwangoda plant, the seniors just sprinkled water on their faces and got them to work again. They were allowed only a five-minute break. If not, a message was sent requesting them to report back to work.   
  Investigation is ongoing by an independent committee  
When questioned about those allegations,Mr. Premaratne said that Brandix had read all those allegations in the media and had appointed a high-level independent committee to launch an immediate probe.   
The company has assured that if any of the allegations were found to be true, those responsible will face action. However, Premaratne stressed that no employee had entered with a fever into the Minuwangoda factory due to the thermal scanners which had been set up since the factory restarted its operations in April. If anyone had a fever, it would have been detected in the scanner. "However an investigation is ongoing by the independent committee and we will await the findings," Premaratne said. 
  Did Indian nationals entered Minuwangoda factory?  
Mr Premaratne further said that no Indian nationals had entered the Minuwangoda factory and neither had the Sri Lankan employees who returned from India, visited the plant.   
However, those employees did visit their superior officers, mostly in the head office in Colombo but that was much after the end of their 28-day quarantine period.   
None of the Sri Lankan employees who returned from Visakhapatnam restarted work here. Further no fabric, no other raw material had entered the Minuwangoda factory from India.   
 PHIs claimed that they were not informed of Brandix returnees from India undergoing the home quarantine  
Mr Premaratne said that following media reports that PHIs claimed that they were not informed of Brandix returnees from India undergoing the home quarantine, he said their employees had contacted their respective PHIs after the media articles were published and in return were informed by the PHIs that they were totally unaware that they were from Brandix who had returned from India.   
"So this was a clear case of miscommunication with the PHI officers saying they were not aware that the returnees were Brandix employees. However, we had held discussions with the PHI President and he is now well briefed about the matter," Mr Premaratne said.  
"Is this company, which is one of Sri Lanka's largest apparel manufacturing firms, really to blame for the start of the Minuwangoda cluster?''
Authorities, even two weeks later, are still unable to find the source of the Minuwangoda cluster. With the matter still to be made clear, Brandix said their employees, on all levels, were facing a backlash within the society.   
Since the first employee tested positive on Oct.3, all Brandix employees began undertaking PCR tests. From Minuwangoda, as well as from all its other factories and offices. Shortly after, Brandix set up a call centre and a service desk. By the first week of October, Brandix had employees who had tested positive and were in hospitals, employees who were in quarantine centres and employees who were under self-isolation in their homes. The company also had  their employees confined in their boarding houses. And all those employees were from the Minuwangoda plant as well as the five remaining Brandix factories which were located in the Gampaha District which remain shut to this day. The call centres began to contact all those employees individually to discuss if they faced any issues and the Issues were said to be plenty. Parents were separated from their children as they were sent into separate quarantine hospitals as PCR test results came in on different dates.   
"There were a lot of challenges that came in with the immediate problem. We then had to start talking to authorities so that we could support reunite those families. Even 10- month old babies had been separated from their mothers," Mr Premaratne said.   

Brandix, then put together a separate counselling team to which the employees could speak to them whenever they needed counselling.   
Meanwhile, Brandix said they had faced a lot of issues within those past two weeks. Since Oct.3, when teams from Brandix who had been cleared off the COVID, visited villages to provide relief to their employees, villagers did allow them to enter. Further, when one of the buses had been transporting employees to another factory out of Colombo, it had been stoned by people. Buses and three-wheel taxis refused to take in Brandix employees from other locations.   
''It was not Brandix who decided to land the flight in Mattala. This was the government's decision. We had absolutely no control of where we would land the flight''
Mr Premaratne said their employees were undergoing 'hell' looking at the manner which Sri Lankan society was now viewing them and treating the Brandix employees.   
"This really hurts us. What can the ordinary female worker do? This is how society is treating them. It brings tears to our eyes. This needs to change. What wrong have they done?"   
"People have to understand that Brandix has not manufactured COVID inside their factory. It has suddenly come from nowhere and obviously being a large employer in a single location, there is a possibility of it spreading fast. But we still do not know the source of it," Mr Premaratne said.   

Within the past two weeks, Brandix has spent Rs. 70 million to assist the authorities and their employees during those testing times. They have donated essentials for their employees' wellbeing and have distributed over 1,100 hospital packs, nearly 4,000 quarantine centre packs and 500 home packs of essential items and fulfilled all requests made by hospital and quarantine centres.   
Beds and mattresses have also been provided for the Pinnawala Quarantine Centre, Neville Fernando Teaching Hospital and the Hikkaduwa Quarantine Centre.   
''So this was a clear case of miscommunication with the PHI officers saying they were not aware that the returnees were Brandix employees''
The Pinnawala Quarantine Centre has been set up in one of the Brandix factories. They have also provided hotel quarantine to employees and families and provided hydrogen peroxide vaporizer at the Neville Fernando Teaching Hospital. They have also provided mobile connectivity to associates through free phone reloads and provided all special needs and Personal Protection Equipment (PPE)s at several locations. Brandix has also assisted their employees' children to sit the Grade Five scholarship exams as well as the Advanced Level examinations.   
To date, Brandix has temporarily shut down its operations in all six of its factories in the Gampaha District including Minuwangoda. While the Minuwangoda factory will remain closed until further notice, the remaining five which are located in Welisara, Seeduwa, Katunayake, Mirigama and Wathupitiwala will gradually resume operations once authorities give the green light. 
 
While the source of the Minuwangoda factory infection may remain a mystery as authorities continue a probe, what Brandix now urges for, is unity. At a time when the nation is plunged into crisis, health authorities have also urged people to stay calm whilst strictly adhering to the health guidelines stipulated by the Health Ministry. During the weekend, the cluster had surpassed the 2,000 mark with authorities predicting that the numbers will rise in the coming days or even weeks. It is time we now come out of this crisis, in unity and cooperation, the authorities have said.   
Possible breakthrough on the source of Minuwangoda cluster soon
Will find Patient Zero soon 
Officials from the Health Ministry told Daily Mirror that health authorities and defence officials were continuing the probe to identify the source of the Minuwangoda cluster and they had been able to find out two or three possibilities and the breakthrough would be announced soon.   
Officials said that presently the direction showed that this cluster had emerged through a foreign contact and the original patient who was detected on Oct. 3 may not be patient zero.   
"We will make an announcement on the breakthrough soon," officials said.   
The original source of Minuwangoda cluster is a foreign contact 
Army Chief Lt. General Shavendra Silva told Daily Mirror that investigations had revealed that the Minuwangoda cluster had originated from a foreign contact but it did not originate from those who had returned on the three charter flights from Visakhapatnam.   
He said investigations were ongoing and it was believed there had been a leak somewhere but he could shed more light only after the probe was over.   
"But it is not from those who had returned on the Brandix charter flights as they were under the strict supervision of the army. It is another contact," Silva said. 
PHI Association silent
Repeated attempts to contact PHI Association President Upul Rohana and Secretary M. Balasuriya failed as neither had responded to the several telephone calls made by Daily Mirror.     
Brandix says it does not own an aircraft
Mr Hasitha Premaratne said Brandix owns no aircraft and what has been dubbed as a Brandix Flight is a six-seater charter flight which Brandix usually hired from a Bangalore- based aviation company to transport foreign clients from Colombo to Visakhapatnam and vice-versa. However, Brandix stopped hiring that flight from March 1.   
"So it is this flight that has been dubbed as a Brandix Flight but we do not own it. It was only hired when we needed it."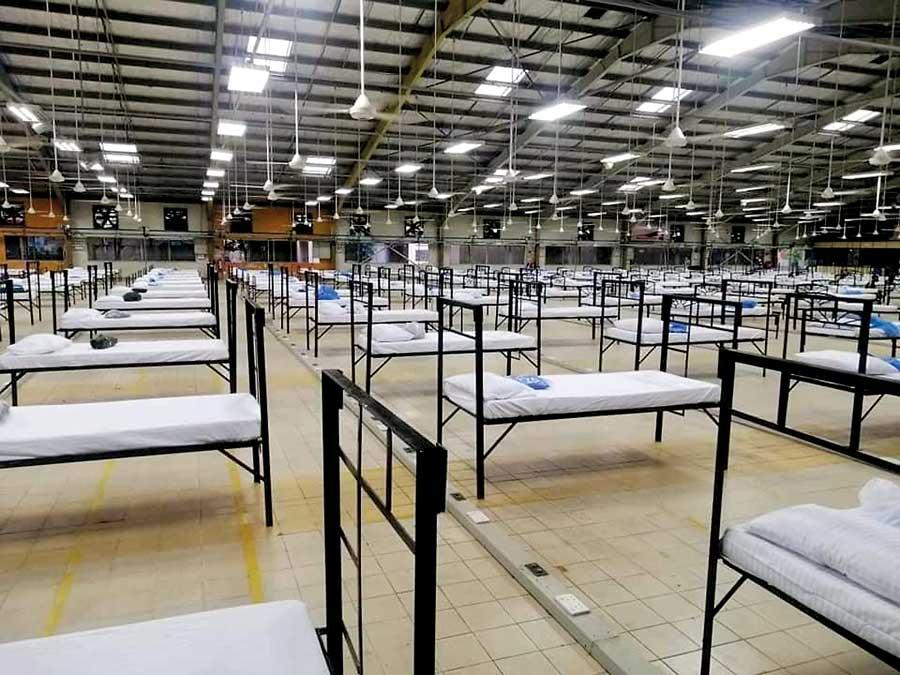 Pinnawala Quarantine Center