---
Mr Palitha Ranasinghe was a source of pride to his kith and kin. The memories of him are still strong and precious and would always linger in our hearts till the end of time.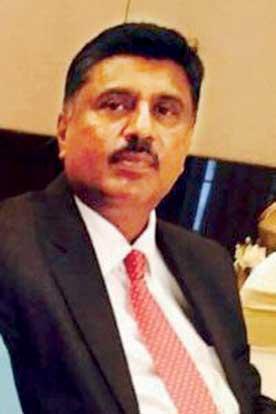 October 1 proved a sad and fateful day for his wife Champika and daughter. He hailed from a well Known distinguished family and was a devout Buddhist. He joined Wijeya Newspapers Ltd. in 1989 and prior to that he was employed at Sri Lankan Airlines. He was employed at Wijeya Newspapers Ltd. in the capacity of a Credit Control Manager and Subsequently Promoted to the post of Assistant General Manager, Credit control.
I had a good rapport with him concerning my official duty.

He was very tactful with the Advertising Agencies and dealt very diplomatically with the staff and colleagues. His public relation skills were unquestionable. He was a boss with good character and great calibre.

Mr. Ranasinghe had a charm and charisma. He was loved by all his colleagues and other close associates for his good humour. He was an unassuming person, and sincere friend . Above all he was a gentlemen par excellence.

Today happens to be his 60th birthday. I never ever thought that I had to write an appreciation for a "Genuine Boss like you Sir." May you attain the Supreme Bliss of Nirvana.
MARIAN J. RODRIGO CANDAPPA.
KOTAHENA