---

People watch as the fire front approaches their home at Nabiac, some 350kms north of Sydney, on November 15, 2019 (AFP)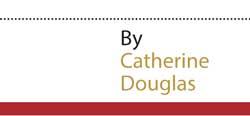 Greta Thunberg's catchphrase "Our house is on fire" was never more than true than for the Australians that are currently suffering through some of the worst bushfires in history. While bushfires are an unfortunate part of life for Australians, the degree of devastation across New South Wales and Queensland has seen over 1 million hectares of land destroyed. With it, the lives of four people, countless animals have been incinerated (including 350 endangered koalas) and over 300 houses have been lost.

As residents and emergency services continue to fight the blaze, a blame game between opposing political parties plays out in the media, which begs to ask the question, "Is it appropriate for political parties to use a natural disaster to push their political agendas?"

As the accusations and finger-pointing increase in the media between the political left and right, residents and emergency crews see no end in sight. Bushfire season came early this year and with summer just around the corner, conditions are only going to get worse. But why?

Everyone from scientists to firefighters and left-leaning parties suggests that climate change has an impact but conservative politicians aren't convinced.

Political bickering over climate change Australia's majority party, the coalition LNP (Liberal National Party) has come under continued criticism for "climate change denial" with many of their top-tier leadership openly debating the science behind climate change. This has led to inaction on policies to lower Australia's emissions and prevent a global temperature rise of 2 degrees despite the fact Australia is part of the Paris Agreement.

In the media last week, National's backbencher Barnaby Joyce took the first shot at the Australian Greens party stating that "greens policy" gets in the way "of many of the practicalities of fighting a fire and managing it". Even more shocking was that Mr Joyce even went as far as to say that two of the people that died in the bushfires were "most likely Greens voters".

Deputy Prime Minister, Michael McCormack also weighed in on ABC Radio, labelling the act of linking climate change to the bushfires for political gain as "disgraceful" and "disgusting" by "inner-city Lefties".
The Greens were quick to retaliate, clarifying that as a party, their policies are not against hazard burning but due to climate change rising temperatures throughout the year, hazard burning wasn't able to be completed. Greens Senator Jordan Steele-John's commenting that major party politicians were "no better than a bunch of arsonists", suggesting their inaction to respond to warnings about the effect climate change had in regards to bushfires made them responsible.

What do the experts say?
According to The World Meteorological Organisation, the four years to 2018 were the hottest on record which they attribute as a clear sign of climate change "associated with record atmospheric concentrations of greenhouse gases". While bushfires are not directly attributable to climate change, the effects of a change in the climate such as warmer temperatures for longer, combined with a drought makes bushland extremely dry.
In the report (Big data integration shows Australian bush-fire frequency is increasing significantly) in 2016, it showed that weekly bushfire frequencies increased by 40 per cent in the five years to 2016, particularly during the summer months which suggests a serious climatic shift.
This evidence was backed up by former NSW Fire and Rescue Commissioner Greg Mullins. Mr Mullins stated that the main issue is being able to prevent the severity of the fires was the fact this year not only had hotter and drier conditions but due to higher fire danger ratings, it prevented agencies from carrying out prescribed burning.
"Blaming 'greenies' for stopping these important measures is a familiar, populist, but basically untrue claim," he said. Mr Mullins went on to confirm that himself and senior emergency leaders from every Australian state and territory had tried to hold meetings with the current Federal Government to discuss the impending fire danger back in April and again after the election but they didn't receive a response.

What now?
AAP reported Australia's Prime Minister Scott Morrison has urged "all politicians to stop bickering over policies while bushfires continue to burn and that provocative comments made on all sides of the debate were ultimately meaningless to people losing their homes". Mr Morrison said there would be time later to debate controversial issues, but stressed he was focused on assisting those on the ground.
So is now the time to discuss climate change? If not right now, then very soon. The issue isn't going to go away - bushfires don't care what political party you vote for. It's time for everyone to come together for a common goal and if anything is to come out of this tragedy for Australia, it's that it finally puts in motion an honest dialogue about climate change.