---
People request the Duplication Road to be extended up to Attidiya – Ratmalana avoiding Dehiwela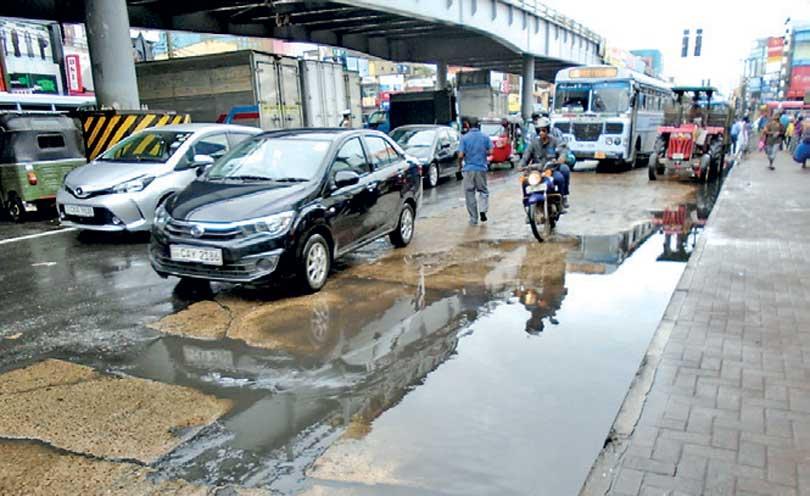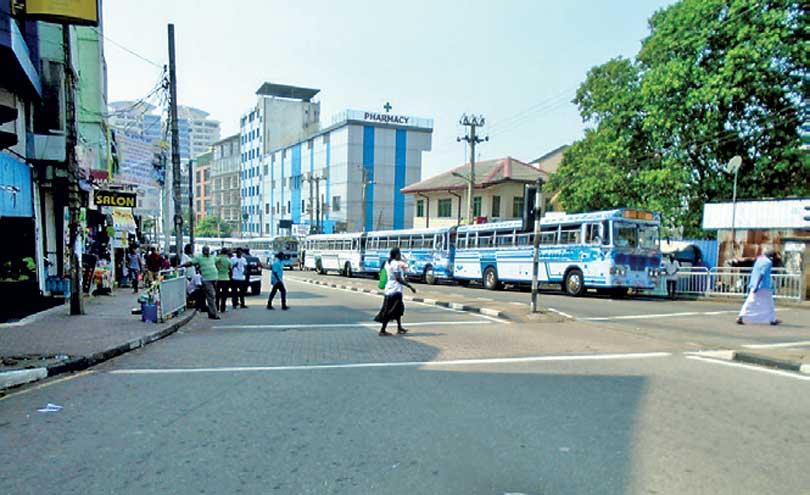 By H.M.Dharmapala and Kusal Chamath
Residents of the Dehiwala and Mount Lavinia areas and traders complain that the Galle Road in Dehiwala has turned into a bottleneck where the southbound flow of traffic on the Marine Drive and R.A. De Mel Mawatha (Duplication Road) converge.

They pointed out that heavy traffic congestion was experienced in Dehiwala during peak hours, particularly in the evening, when the flow of traffic on the Marine Drive enters the Galle Road through Wasala Road in Dehiwala and that on the Duplication Road through Dharmarama Road in Wellawatte.

Drivers expressed concern about the delay in augmenting the Duplication Road and the Marine Drive as bypass roads avoiding the Dehiwala Town.
They said the traffic plan to use the Duplication Road (R.A. De Mel Mw) and the Marine Drive to avoid traffic congestion in the Galle Road was a failure because of the bottleneck at Dehiwela.

Residents said the proposal to extending the Duplication Road up to Attidiya – Ratmalana Road avoiding Dehiwala Town had been swept under the carpet.
Traders in Dehiwala said their businesses had declined due to the traffic congestion and the prevention of parking of vehicles in front of their shops.
They said drivers who parked vehicles on the Galle Road were liable to spot fines.

A resident of Galle road, Dehiwala U.D.I. Nayanakantha (58) said the Galle Road in Dehiwala was widened under several road development projects funded by the Government and the donor countries for which land belonging to the people were acquired.

He said the road development projects had failed to ease the traffic congestion in Dehiwala town which was now a bottleneck on the Galle Road.
The planned "Extension of Duplication Road to allow the flow traffic in the direction of south to meet the Galle Road at Ratmalana through Attidiiya Road has been abandoned due to obstructions facing land acquisitions.
"The Duplication Road had been used in the past only for the Colombo bound traffic. Today it is used for the southbound traffic flow, and that it only created heavy traffic congestion in Dehiwala town," he said.

A trader in Dehiwala who wished to remain anonymous said the road development projects and the traffic plans only created obstacles to them. He pointed out that the customers were not allowed to park their vehicles in front of the business establishments.

"Converging of the flow of traffic in the Marine Drive and the Duplication Road worsened the situation. Our continual representations to the municipal council to take up the issue with the relevant authorities have fallen on deaf ears," he said.

Residents, traders and drivers requested the Road Development Authority (RDA) to implement a road development plan to extend the Marine Drive and the Duplication Road by passing the Dehiwala Town on priority.