---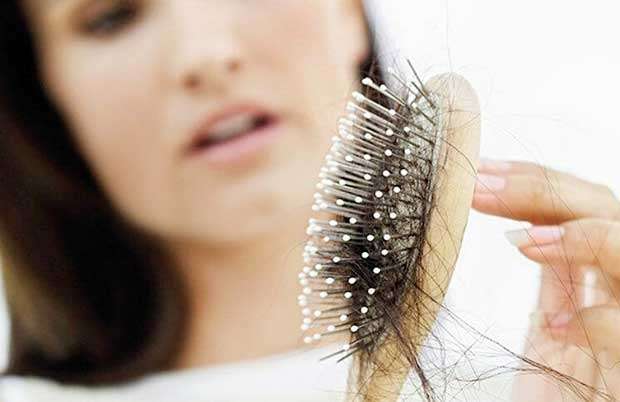 Everyone dreams of being proud owners to thick, luscious and voluminous hair. However hair loss stands in the way of making that dream a reality. Hair loss isn't merely just fall of hair in excessive amounts. There may be medical complications involved that lead to loss of hair in chunks. When this happens alarm bells should ring in the mind and indicate that it's high time to seek medical advice. Dr. Nayani Madarasingha, Consultant Dermatologist, speaks to Health Capsule this week about hair loss, its causes and cure.

When to worry
More than a thousand hairs reside on a healthy scalp. Each hair undergoes a growth cycle. "This cycle consists of 3 phases. The first phase is the growth phase where hairs undergo growth and this may extend to a time frame of a few years. This phase varies according to each individual," explained Dr. Madarasingha. This is why the length and volume of hair differ from person to person.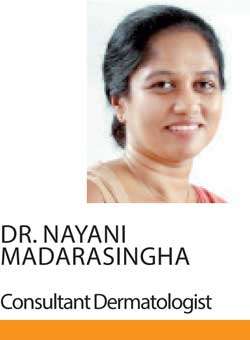 "Secondly, the hair enters the catagen phase. Here the hair ceases its active growth and the connection of the hair fibres to the roots is lost. The final phase is the telogen phase which is the resting phase of the hair. This lasts for 3 months and this phase is common to people.

After each hair strand completes its life cycle, it will fall off after 3 months of the resting phase. A new hair strand will grow in its place from the hair follicle," she continued.

According to the Dermatologist, an individual tends to lose 50-100 strands a day which is actually quite normal. So this kind of hair loss is no cause for alarm. However there are cases where hair is shed abnormally and the hair volume starts getting affected by the loss of hair. When this happens it is high time to receive treatment and prevent further hair loss.

Root causes
Excessive hair shedding and hair thinning are the two reasons that take the blame for abnormal loss of hair.

There are several factors that lead to excessive hair shedding. "Firstly, it could occur as an acute phenomenon after a stressful event such as pregnancy, surgery, dengue, etc. At the end of the resting phase, hair strands should shed for the new ones to surface. However this circumstance causes an individual to lose even up to 90% of hair. On a more positive note, the lost hair can be replaced with new ones in another 3 months.

Drugs prescribed for certain diseases especially those taken to treat cancer affect the growth of hair and leads to an arrest in the growth of the hair strands, causing them to fall off. Other drugs taken for conditions such as cholesterol too lead to excessive shedding.

Hormonal imbalances and thyroxin deficiency in particular can cause abnormal hair loss. Diet issues, iron and vitamin deficiencies too lead to problems associated with hair loss. Certain medical illnesses may cause excessive hair loss as well," stated Dr. Madarasingha.

Hair loss due to hair thinning, informally known as the balding process, is mainly hereditary and caused by genetics. "This type of hair loss is also referred to as 'pattern hair loss' as hair is lost gradually. This is seen in both males and females. In women, pattern hair loss may not always be caused due to genetics. Hormonal imbalances and complications such acne, polycystic ovarion syndrome can lead to pattern hair loss," she accentuated.

Diagnosis
If treatment is started early, this progression can be prevented and slowed down. "People tend to treat these conditions themselves and think that oil massages, etc will help recover the lost hair. However hair loss has become an issue that requires medical attention as it may be caused due to various medical reasons as mentioned above. It's very important to identify the cause for hair loss suffered by an individual," she advised.

There are various diagnostic methods available to target the type of cause responsible for hair loss in a person. "An analytical examination is the most basic form of diagnosis where a thorough examination is conducted on the patient, also inspecting the patient's family history on diseases and hair loss as well. There are special instruments that are used in the diagnosis too. Biopsies may be conducted, but this is a diagnostic method that is very rarely resorted to. Hair loss due to certain hormones and vitamin deficiencies can be identified simply by a blood test," Dr. Madarasingha informed.

Treatment available
Many methods of treatment for abnormal hair loss are available and they are said to be safe and successful. Treatment is based on the diagnosis of the cause for hair fall. Topical applications on the scalp and oral tablets that should be continued on a long-term basis are common methods of treatment. "If a patient suffers from an advanced case of hair loss, the common methods may not prove to be 100% effective. In such cases, the answer would be hair transplants," she said.

A technique known as PRP ( Platelet Rich Plasma) is currently being used in hair loss treatment where a small amount of the patient's own blood is extracted and the platelets in the blood are isolated and then injected to the scalp of the patient. "Blood platelets contain a component known as growth factor which will allow hair to grow back. This procedure too is said to be a safe and reliable one with positive results," the Dermatologist assured.

Not just a female problem!
According to the Dr. Madarasingha, conditions like pattern hair loss is not just restricted to individuals above 40 years of age or older. Sometimes people in their early twenties and even younger are susceptible to these complications. It's often thought that hair loss is a complication that affects females only. However this is not true. Hair loss is impartial to both males and females alike. Females are simply worried about hair loss than males and tend to take action unlike them!