---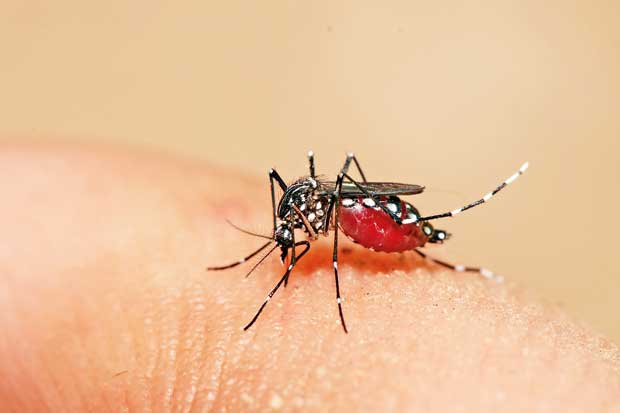 Tropical infections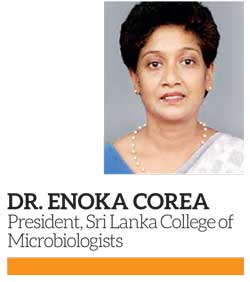 Our country is a small island placed between 5° and 10° north of the equator and has a tropical climate. Sri Lanka has endemic transmission of many tropical diseases and has been battling them in public health campaigns. Some of these campaigns have been very successful. For example, polio, cholera and malaria transmission have been eliminated. Filariasis and leprosy prevalence rates are well below the WHO recommended elimination rate. The number of cases of human rabies has decreased significantly. Endemic tropical diseases that have been controlled to a large extent include typhoid fever, hepatitis A and dysentery, reflecting improved sanitation. Unfortunately, the incidence of tuberculosis (that is the number of new cases detected annually) remains almost constant.

Infections that may be introduced by travel/tourism
It is gratifying to note the extremely low prevalence of HIV and Hepatitis B in Sri Lanka. This is in stark contrast to other countries in the Asia Pacific region. Increased travel and tourism from these countries mean that there is a risk of introduction of these infections to the country. For example, India, just 50 km away, has more than 10 times Sri Lanka's prevalence of HIV, five times its prevalence of chronic Hepatitis B and endemic cholera. To illustrate the problem of imported infections, is it important to recall that chikungunya, a mosquito borne viral fever, found its way across the Indian Ocean from Madagascar, Mauritius and Seychelles to India and shortly afterwards to Sri Lanka with devastating impact. Influenza, both seasonal and pandemic, is introduced to the country by returning travellers or tourists and is transmitted all year round, without the "winter" peaks seen in temperate areas.

Emerging infections
Rice is the staple diet of the population, with many people serving rice for all three meals. The shallow, clear waters of the paddy fields are the ideal breeding ground for Culex tritaeniorhynchus, the mosquito vector of Japanese B encephalitis. Japanese B encephalitis (JE) emerged in Sri Lanka in the 1980's and wreaked a heavy toll, till an effective vaccine was introduced to the national immunization programme.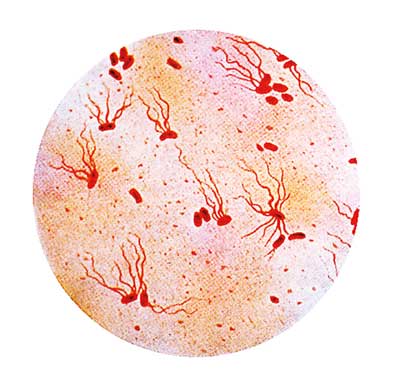 A government sponsored effort to increase paddy cultivation resulted in many abandoned, rat-infested paddy lands being brought back into cultivation. This has been postulated as the cause for a sudden increase in the reported cases of leptospirosis. Leptospirosis, or rat fever, is contracted by the exposure of wounds or mucous membrane to water contaminated with rat urine.

The forests that once covered most of the island have now been reduced. Deforestation results in an increase in the transmission of diseases from wild animals and birds (zoonotic diseases), as ticks, mites and sandflies, deprived of their animal hosts, look for new hosts. For example the rate of typhus fever, scrub typhus and cutaneous leishmaniasis has increased rapidly.

Sri Lanka has a population of 21 million crammed into a country the size of Tasmania. That works out to about 317 persons per square kilometre. The bulk of the population still live in rural areas but there is migration to the cities and unplanned urbanization leading to the accumulation of mountains of garbage, which have become the breeding places for dengue mosquitoes and has fuelled the dengue epidemic. Interestingly, we have seen a change in the spatial distribution of dengue which has moved from the urban areas to semi-urban and even rural regions. One reason is the adoption of new rural breeding places by the dengue mosquito, like the coconut shell used to collect the rubber sap on rubber estates and gem pits.

Seasonal monsoons add to the risk of emerging infections, as rain leads to an increased breeding of Aedes mosquitoes and a sharp rise in dengue transmission, with a peak in infections shortly after the end of the monsoon.

Newly emerging infections
An emerging infection that has been described recently is melioidosis, caused by a bacterium in the soil. This infection is acquired by exposure to soil or muddy water, such as rice farming, gardening, construction work and manual labour. It is more common in diabetics. Melioidosis can appear as severe fatal infections or as abscesses in organs such as the lung, liver or spleen or as pneumonia. It is likely that the barefoot, outdoor, rural agricultural lifestyle practiced in Sri Lanka contributes to the prevalence of this infection.
---
Conclusion

Conditions such as climate change, increased tourism, mechanization of agriculture, deforestation, increased urbanization and increased antibiotic resistance will lead to the introduction of new infections and the re-emergence of old infections. It is necessary to be alert to changing global and local patterns of infectious diseases.