---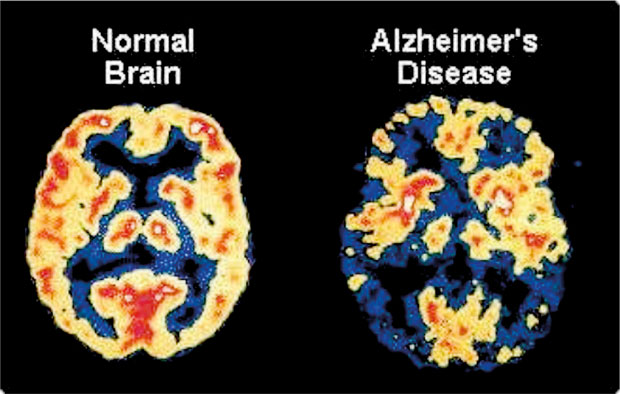 Pics of Lorraine by Kushan Pathiraja
Forgetfulness is a sign of old age. This could be associated with conditions such as dementia in the latter stages. One of the causes of dementia is Alzheimer's disease which is described as a chronic neurodegenerative disease that usually starts mildly, but worsens with time. The World Alzheimer's Day falls on September 21. In 2012, September was declared as the World Alzheimer's Month in an attempt to raise awareness regarding the challenges dementia patients face and the stigma that surrounds those with this illness.

Identifying Alzheimer's disease
About 70% of the risk of developing Alzheimer's is associated with genetic factors, but other reasons would include head injuries, depression or hypertension. A probable diagnosis is based on the history of illness and cognitive testing with medical imaging and blood tests to rule out possible causes. Initial symptoms are often mistaken for those of normal ageing. Affected people increasingly rely on others for assistance, often placing a burden on the caregiver; the pressures can include social, psychological, physical, and economic elements. The course of the disease is divided into three stages with a progressive pattern of cognitive and functional impairment:

Early stage
In the early stage of Alzheimer's, a person may function independently. He or she may still drive, work and be part of social activities.
Middle Stage
The middle stage or Moderate Alzheimer's is typically the longest stage and can last for many years. As the disease progresses, the person with Alzheimer's will require a greater level of care.
At this point, symptoms will be noticeable to others and may include:

· Forgetfulness of events or about one's own personal history
· Feeling moody or withdrawn, especially in socially or mentally challenging situations
· Being unable to recall their own address or telephone number or the high school or college from
which they graduated
· Confusion about where they are or what day it is
· The need for help to choose proper clothing for the occasion
· Trouble controlling bladder and bowels in some individuals
· Changes in sleep patterns, such as sleeping during the day and becoming restless at night
· An increased risk of wandering and becoming lost
· Personality and behavioral changes, including being suspicious and delusions or compulsive, repetitive behavior like hand-wringing or tissue shredding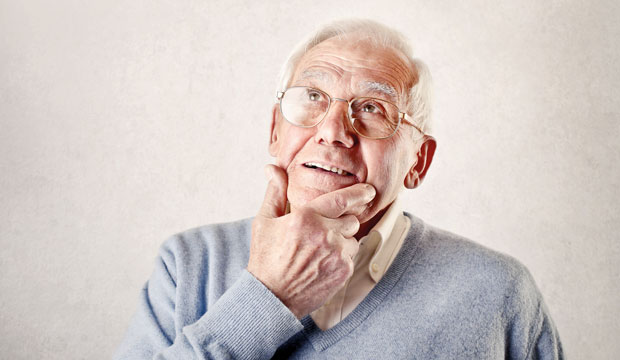 Late stage
This stage is where a person may develop severe Alzheimer's. At this stage of this disease, individuals lose the ability to respond to their environment, to carry on a conversation and, eventually, to control movement. They may still say words or phrases, but communicating pain becomes difficult.

Symptoms include :
· Need round-the-clock assistance with daily activities and personal care
· Lose awareness of recent experiences as well as of their surroundings
· Experience changes in physical abilities, including the ability to walk, sit and, eventually, swallow
· Have increasing difficulty communicating
· Become vulnerable to infections, especially pneumonia
Information courtesy :http://www.alz.org/
---
Lanka Alzheimer's Foundation
The Lanka Al zheimer's Foundation (LAF) is an approved charity incorporated in 2001 and registered with the Ministry of Social Services. LAF is the first non-statutory organization dedicated to advocating and addressing the needs of those diagnosed with cognitive impairment and dementia. LAF is a member of the world body Alzheimer's Disease International (ADI), which represents 79 countries — new members continue to join ADI's membership annually, re-enforcing the growing importance of addressing dementia care issues across the globe.

The Daily Mirror spoke to its Founding Director and President, Lorraine Yu to find out what services it offer to the 'clients' as described by Lorraine herself. "We don't call them patients but they are our clients. The idea of commencing this foundation initiated back in 1999 and it'sa huge challenge to incorporate it. We had a vision to build a centre, so that it could be sustainable. Of course it was a dream to build a centre because it wasn't easy to find the funds. When people walk in through the gates, they think we are a rich organization and that we are funded by international donor agencies. But this centre was put up by funds raised laboriously and many people in the community contributed in some way. From then to now we have come a long way and I'm happy to see where we are today. This centre was initiated on World Alzheimer's Day which falls on September 21 and each of us celebrates birthdays on this day. The services are absolutely free and we have dedicated volunteers who make things possible. Sometimes our clients have accidents and we have a professional caretaker who attends to those matters. We cook them in-house meals and it's served in buffet style. Likewise we try to give them the necessary care because they are helpless. People aren't aware of dementia and Alzheimer's and when they come to us we give them our fullest support,"said Yu.
Some of its services are as follows :
Providing a hypo-allergenic, water and sweat resistant identification bracelet for clients who are at risk of wandering and getting lost. This supple device has round edges to protect sensitive skin and is personalized with contact details of the family carer.
A full cognitive assessment of memory and reasoning skills for any member of the community on a regular basis as part of its dynamic programme of activities. This assessment is conducted free-of-charge and its recommended for anybody.
The LAF Activity Centre is set in a warm, welcoming and tranquil environment giving true specialised care to people with dementia. The focus of the centre is to provide an environment where people with dementia feel comfortable.
The Foundation's volunteers provide free confidential counselling for persons with dementia and their families. The counselling extends to the provision of helpful information on understanding dementia, the progression of the disease and information on successful, stress free caregiving.
---
The progression of Alzheimer's is irreversible : Prof. Chandrika Jayasinghe
Keeping this in mind, the Daily Mirror spoke to Professor Chandrika Jayasinghe, Professor in Medicine, University of Peradeniya who has done extensive research on ageing. According to her, Alzheimer's disease occurs after 60-65 years of age. "They have a problem with registration of information and therefore don't remember events of the recent past. Hence they tend to forget people's names and this could get worse with time as they find it difficult to perform complex tasks.
They may find it difficult to identify space. At home they might probably remember where to go, but if they visit somewhere they may find it difficult to get their way about. Several other symptoms such as difficulty in sleep and speech would occur at the latter stages. Alzheimer's is one cause of dementia and it can't be prevented. Many Non-Communicable Diseases (NCDs) such as diabetes and hypertension would give rise to Vascular Dementia if the vessels that supply blood to the brain are blocked or narrowed. Vascular dementia could be prevented or delayed by controlling diabetes and other conditions leading up to it. But this is not the case in Alzheimer's. Its progression can't be reversed, but in rare instances, symptoms could improve if they follow their medication and get proper treatments."

Speaking further Prof. Jayasinghe said that since Sri Lanka has an increasing elderly population Alzheimer's would be a big social issue in future. "We need trained people to take care of them. There are instances when parents are left alone and children have migrated. Sri Lanka has a dearth of trained dementia caregivers and that's not a good sign. Most people who care for these patients are their relatives and they don't have any kind of training. We don't have trained nurses in geriatric medicine."

As mentioned earlier, Sri Lanka has one of the world's fastest ageing populations and Alzheimer's and other age-related diseases would be on the rise. According to statistics collected by the Lanka Alzheimer's Foundation, Sri Lanka would have approximately 463,000 people with Alzheimer's by 2050. Statistics also show that the annual mortality rate per 100,000 people from Alzheimer's and other dementias in Sri Lanka has increased by 87.9% since 1990, an average of 3.8% a year.