---
We have set up 4,000 vaccination centres covering the entire country
Citizens above 60 also to be vaccinated from next month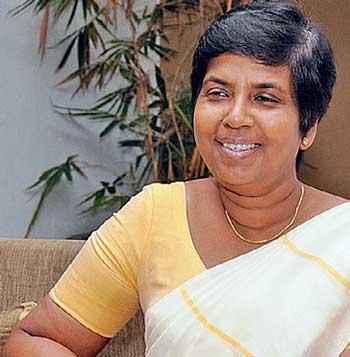 By Sheain Fernandopulle
The vaccination programme targeting the citizens above the age of 60 and workforce between 30 and 60 years of age would commence during the first week of March, Primary Health Care, Epidemics and COVID-19 Disease Control State Minister Sudarshini Fernandopulle said yesterday.
She told media that all arrangements had been made to start inoculation of people in this category and added that the Government hopes to start it in the first week of March.

"We have set up 4,000 vaccination centres covering the entire country," she said.

The State Minister said 2,000 centres would be operated daily and the health authorities expect to give the jabs to 300 people from each centre.

"Accordingly, we will be able to vaccinate 600,000 people per day. We have already prepared the priority lists and steps will be taken accordingly, " she said.

Dr. Fernandopulle said that no major side effects had been so far reported after vaccination of over 160,000 front-line workers.

"However, there can be reactions after being vaccinated like headache, fever etc. This doesn't mean that the vaccination has bad effects, but only that the body has reacted to it positively," she added.
Hopeful to vaccinate 600,000 people per day