---
Says foreign currency reserves will be minus 4700 million in January next year
There was a plan to bring in syndicated loans of $ 300 million, government to government loans $ 1000 million, multilateral loans worth $ 300 million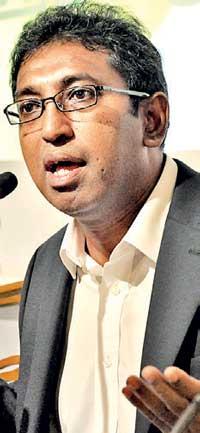 By Yohan Perera and Ajith Siriwardana
Sri Lanka is likely to suffer an economic shutdown next year as foreign currency reserves will be minus 4700 million in January next year, SJB MP Harsha de Silva told Parliament on Thursday.
"Sri Lanka foreign currency reserves will be minus 437 million by the end of this year while the total foreign debt services will be $ 4833 million from February to October 2022. The nation will be totally bankrupt," Dr de Silva said.

"I am not trying to scare anyone but only trying to show the reality. All imports will come to a halt, the entire IT system will be shut down including the google map as we will not be able to pay for it," he added.

Also he said the road map initiated by the Central Bank had not brought any results. There was a plan to bring in syndicated loans of $ 300 million, government to government loans $ 1000 million, multilateral loans worth $ 300 million. None of this has come," he said.

"There is only one solution, as I have proved that home grown solutions will not help. This is to seek IMF assistance. IMF is the ICU which can revive Sri Lanka's economy which is in a critical state," the MP said.
There is only one solution, and that is to seek IMF assistance