---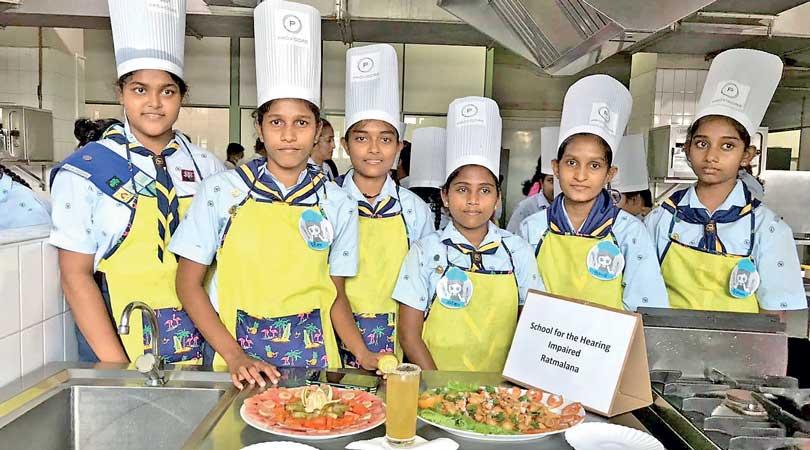 "I do it my way" an evening to showcase the talents of the differently abled Girl Guides, will bring together different ethnic groups and religions, from various parts of the island. They will comprise those who are visually and hearing impaired, slow learners, those who are Autistic, have Downs Syndrome etc. The branch for the Handicapped ( later changed to the Branch for the Differently Abled) was initiated in Sri Lanka in 1924. Its aim is to expand the activities of Girl Guides, include those with physical and mental impediments, thereby allowing them better access to equal opportunities.
This year's concert I DO IT MY WAY, will be providing financial assistance to launch and celebrate a very important milestone, 100 years of serving these children.
We spoke to Nirmali Sylvia Wijekoon, Commissioner of the Differently
Abled branch of the Sri Lanka Girl Guides Association.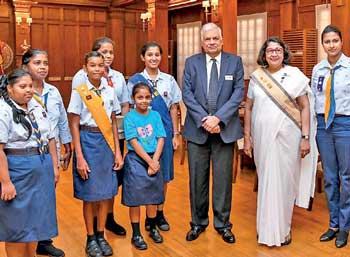 Q:
What is the name of the concert and when and where will it be held?
The name of the concert is " I DO IT MY WAY" and it will be held on the 8th of October 2023 to commemorate International Children's Day at the Oak Room ,Cinnamon Grand Hotel Colombo.
Q:
What is the reason for having a concert of this nature?
This talent show is performed by the differently abled children island-wide. We are looking forward to bringing them all on one stage i.e. those from different ethnic groups and to have a public performance to make the public aware of the importance and abilities of these children.
This is to ensure that they will be eligible for job opportunities and to build confidence in these children by performing in public.
Q:
What are the main items that will be performed?
The concert will have Sinhalese, English and Tamil songs and dances
which will be performed individually and
as a group.
Q:
What is the reason for having this concert?
To increase public awareness on the talents of the differently abled Girl Guides and build their confidence. Also we hope to empower them and show the audience the talents of these very special children. The aim of including these children in the Girl Guides movement, is to enable them to achieve their fullest potential to live independently, to provide them with equal opportunities, to integrate with main stream society.
Q:
Apart from the girl guides, who are the main people involved in it?
The Girl Guide teachers will be training them to perform.
Q:
How have the differently abled girl guides benefited by being involved in it?
It has enabled them to build up confidence in themselves and explore and identify their hidden talents.
Q:
How do you think differently abled people should be perceived in society and how do you hope to spread this message through the concert?
These children should be treated with empathy and not with sympathy. Society tends to neglect them whilst we the Sri Lanka Girl Guides Association is trying to uplift their lives and also to give them recognition. As the audience will be of different levels of people from corporate sectors etc they will realise and see for themselves, the talents in these girls.
Tickets priced at Rs 2000 can be purchased from the Sri Lanka Girl Guides Association or by calling the following numbers:
0722 433412 or 0777 256923