---
The Yala National Park today confirmed that the majestic tusker known as Gemunu in the Yala sanctuary had lost its remaining tusk following a tussle with another tusker known as "Nandimithra", who is known to be a frequent visitor to Yala originates from the jungles of the Sithulpawwa area.
One of the Safari Jeep Drivers who was on a tour near the Mahasilawa Bungalow in Yala had spotted Gemunu sans its tusk.
The remaining tusk was about two and a half inches long and it was found at 6.30 a.m yesterday.
On January 19th 2017 The tusker Nandimithra had been found with its trunk hopelessly entangled in a crook of a large tree it had to be rescued by the Yala forest rangers with great difficulty by using a tranquillizer gun to immobilize it.
In February 2018 the tusker Gemunu had lost its first tusk following a skirmish with two tuskers in the Sandun Oruwa area near the Menik Ganga.
Gemunu had been attacked by the tuskers known as Sando and Perakum, who are also, interestingly, lone tusker's roaming the jungles of Yala. (Chaturanga Samarawickrama and K.D Devapriya)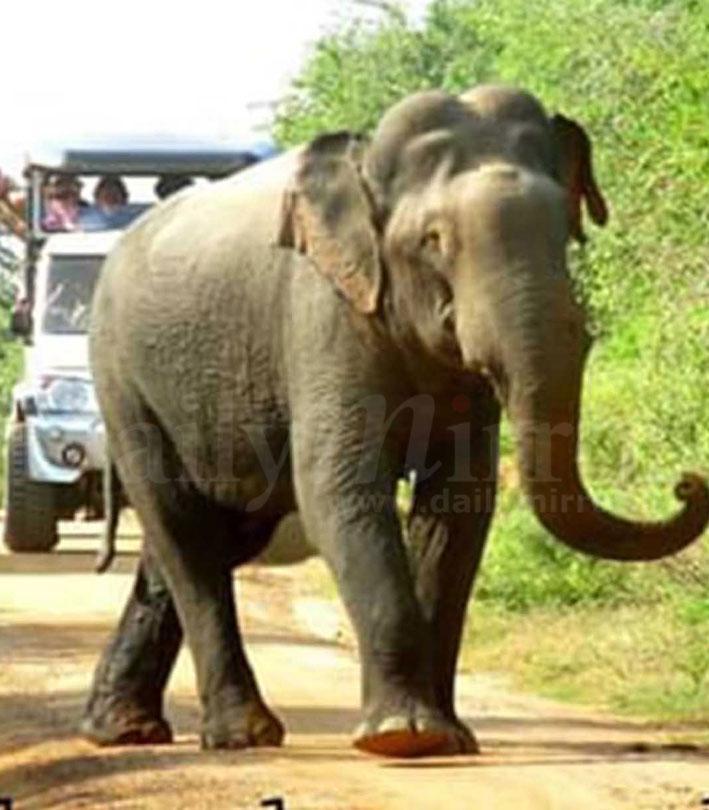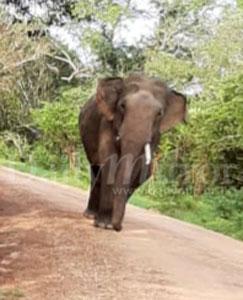 Pix by K.D Devapriya