---
Although Sri Lanka has overcome the possibility of a coronavirus outbreak, the around-the-clock alert has to be maintained for another month before declaring Sri Lanka is fully safe from the deadly epidemic, Health and Indigenous Medicine Minister Pavithradevi Wanniarachchi said today.
She said the first and only patient detected with 2019-nCoV in Sri Lanka and treated at the Infectious Diseases Hospital (IDH) in Angoda was a 43-years-old Chinese woman who was fully recovered and could be discharged in a few days time.
Addressing the media at her office last morning, the minister said a three-member special preventive unit was set up at BIA, led by Respiratory Diseases Preventive Unit Director Dr. Hemantha Herath.
"This unit is keeping an eye round-the-clock on each and every air passenger arriving at BIA. If anyone were found having high body temperature, he or she will be subjected to a thorough medical check up and immediately referred to IDH for treatment in isolation. All passengers are required to fill a form onboard, giving particulars on their itinerary in Sri Lanka and where they were to stay during their visit. Chinese nationals will be closely monitored by District Medical Officers and PHIs to ensure there are no more infections. A software has also been developed to diagnose patients with 2019-nCoV. By yesterday, one patient was being treated at IDH and 20 others with high body temperature were under medical observation at various parts of the country. One patient suspected of having 2019-nCoV and treated at the Ratnapura General Hospital has been discharged yesterday after diagnosing that he had not been infected with the virus," she said.
She paid a tribute to China for her hand of friendship extended to Sri Lanka to face coronavirus and the help given to airlift 33 Sri Lankan students trapped in Wuhan.
Responding to a journalist, Minister Wanniarachchi said the students were referred to the Diyatalawa Military Hospital for a two-week quarantine because all medical facilities, paramedical and supporting staff as well as necessary infrastructure were available only at that hospital.
"China has been our true friend at all times. We cannot forget the cooperation and friendship shown to us during the separatist war. China has been on our side in international fora when many other countries maintained a hostile attitude towards Sri Lanka. Therefore, it is our bounden duty to stand along with China at this hour of difficulty. We have no doubt that China will come out unscathed and stronger from this crisis," she said. (Sandun A. Jayasekera)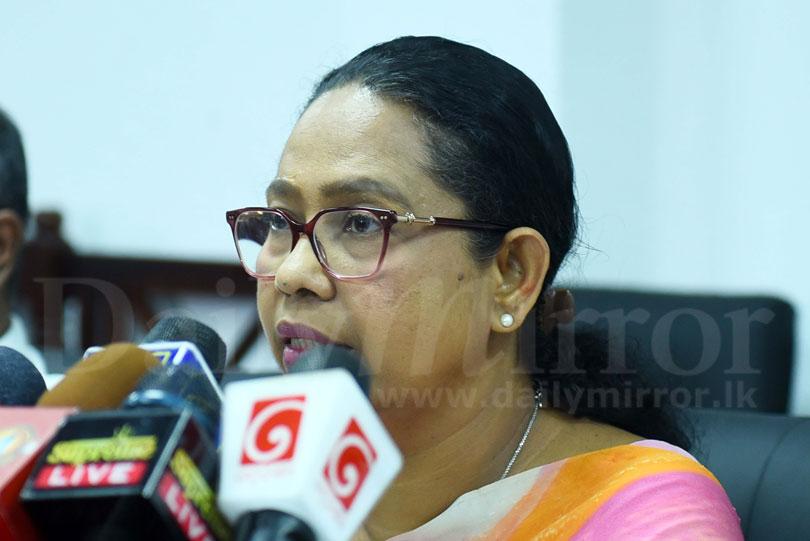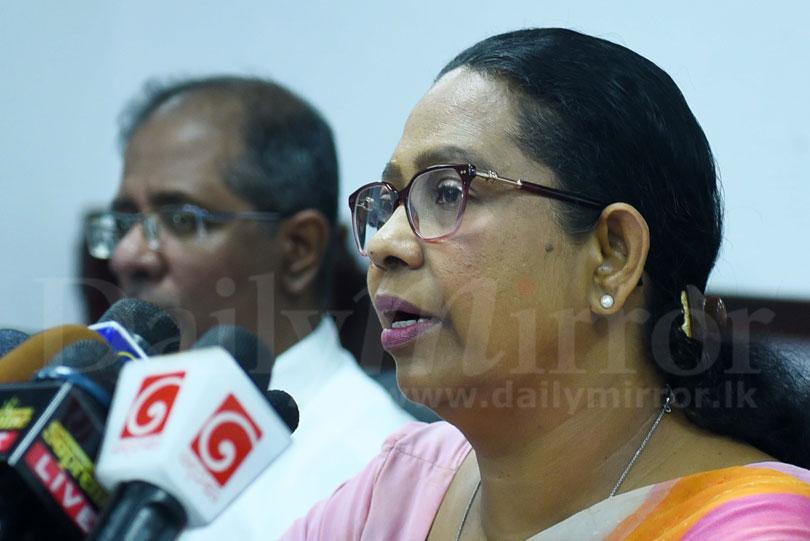 Pix by Nisal Baduge