---
Law treats people according to the class they belong

A vote given for the NPP never goes to waste

Free Education is there but it is not free from encumbrances

Nirupa Serasingha is a Colombo district contestant from National People's Power

Q Your educational and professional qualifications?
Graduated from Faculty of Law, University of Colombo in 2001.
Passed finals of Attorney-at-Law from Sri Lanka Law College and was called to the Bar in 2005.

Q What makes it hard for women to enter the world of politics?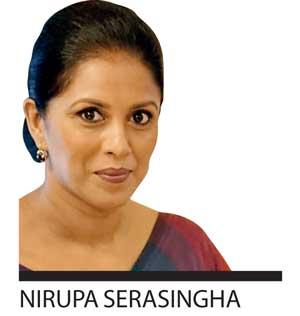 Main reason why women are not in politics as much as men is the stereotypical mentality that the society has built about women. Although, Sri Lanka has produced the World's First Women Premier in 1960, the whole landscape of the place of the woman in the Sri Lankan Society has not changed. We have a lot of women political figures in Sri Lankan politics. But, 99% of them are successors of politician husbands or politician fathers or even both.
Some female political figures have secured their place in politics thanks to the relationships they have had with politicians. I am not undermining them because I believe they were badly and sadly trapped by the politicians and society at large.

Q As a lawyer, what kind of major changes do you suggest for the justice system?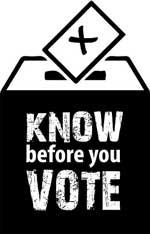 I strongly believe in the concept of one country–one law. We are one nation, so we should have one law. If law is based on the notion of equality and justice, it means that law should treat people in equal manner. We all expect equal protection of law which refers to the idea that a government may not refute people's equal protection through its governing laws. The State must treat people in the same manner as others in similar conditions and circumstances despite their casts, religions, places of birth or any other social classes. This addresses the substantive as well as procedural parts of the law. Especially in implementation of law in Sri Lanka, we are experiencing a lot of mismatches. Sadly, at this movement, the general public believes that there are two types of laws where one is applied to them and the other is applied to the most privileged class of the society. In Sri Lanka, law treats people according to the class they belong. We should have some changes in the law with these concerns in mind.

Q During the last President Election period, there was a public debate about offering free sanitary napkins to women and young girls. What is your view about this taboo-like treatment for menstruation?
Sanitary supplies for women and young girls are not a luxury, but a necessity. This debate on sanitary napkins should have taken place a long time ago. We know that most young girls may stay at home during their periods due to being unable to afford sanitary products. Free Education is there but it is not free from encumbrances. This issue really needs to be addressed.

Q There have been several attempts to legalize abortion. According to 2018 statistics, around 1000 abortions take place daily. Do you think legalizing abortion is possible in Sri Lanka?
Yes, possibility is there, but no proper leadership to guide the people. This is something highly connected with rights of women. Women and girls cannot exercise their reproductive rights without laws and policies that support access to safe abortion and contraception. As women we should stand together to win these rights.

Q Do you believe that former Women and Child Affairs Ministers and numerous government institutions established to look after matters related to women, have done enough for the betterment of women in Sri Lanka?
No, I don't believe that they have done enough. In every election, women's affairs play a vital and controversial part which probably ends up in chaos. Nobody wants to address the issues with concrete solutions. They all play around the problems. In every occasion, Minister for Women and Child Affairs is present. All what they do is enjoying the public funds without fulfilling the duty they have been appointed for. This has happened throughout last 72 years in every sector.

Q What makes NPP different from other political parties?
They stand for truth as their mandate says. In each and every occasion, members of the NPP represent the voice of people. They are there where the public need them. All other political parties are working for the party and their party members. But, our party is for the people. That is why we are different and a vote given for the NPP never goes waste.

Q Why should people vote for you?
I want to represent the people and I am going to represent them at national level.