---
NAIROBI AFP /Feb9, 2017- Kenya's High Court on Thursday blocked the government's decision to close the Dadaab refugee camp -- the world's largest -- and force Somali refugees to return home.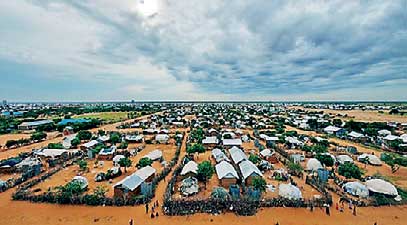 Judge John Mativo ruled that the plan to shut down the camp was unconstitutional, violated Kenya's international obligations and amounted to persecution of refugees.

Dadaab is home to some 256,000 people, the vast majority of them Somalis who fled across the border following the outbreak of civil war in 1991.

The government unilaterally decided to close the camp in May last year, saying it was a terrorist training ground for Shabaab Islamist militants.