---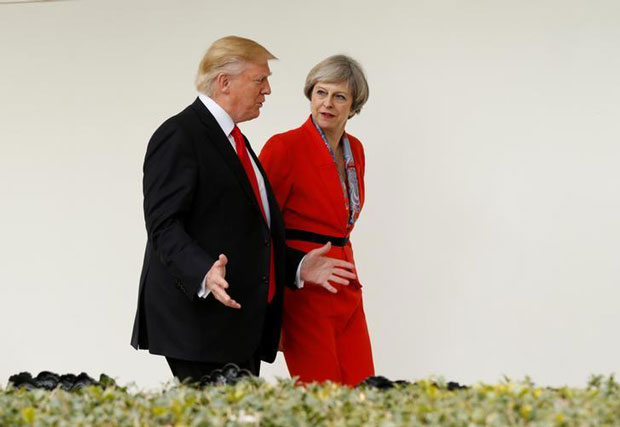 REUTERS, 29th JANUARY, 2017- Prime Minister Theresa May said Britain did not agree with U.S. President Donald Trump's curbs on immigration after coming under criticism from lawmakers in her own party for not condemning his executive order when initially questioned.

On a visit to Turkey on Saturday, she was asked three times to comment on Trump's move to put a four-month hold on allowing refugees into the United States and to temporarily bar travellers from Syria and six other Muslim-majority countries, which he said would protect Americans from violent Islamists.

May - who had flown to Turkey from the United States where she was the first foreign leader to meet the new U.S. president for talks she called successful - replied that Washington was responsible for its policy on refugees. But after the prime minister flew back to a political storm in London late on Saturday, coming under fire from within her own party, her spokesman said Britain disagreed with Trump's ban.