---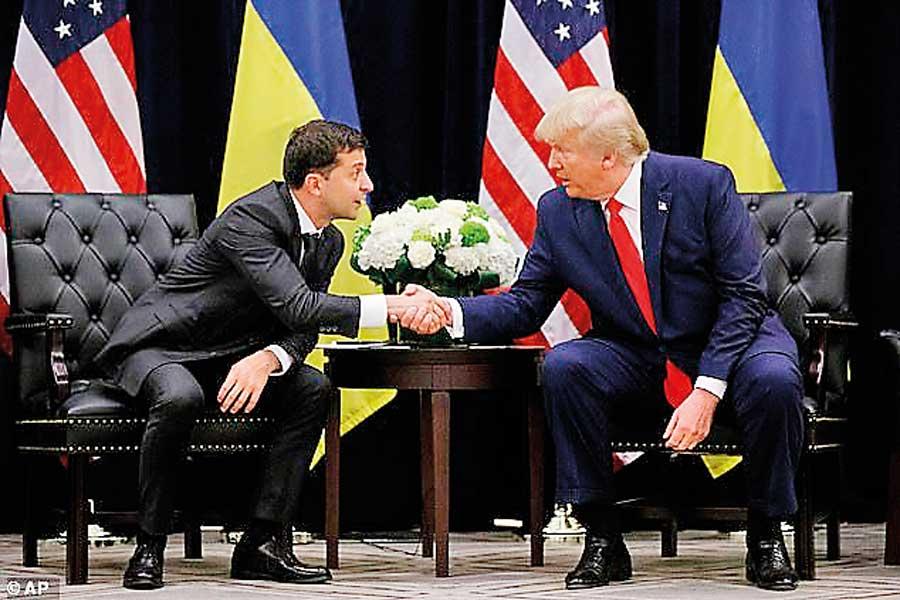 A whistleblower report released by a congressional panel on Thursday said President Donald Trump used his office to solicit Ukraine's interference in the 2020 election to advance his personal political interests, risking U.S. national security.

The Democratic-led U.S. House of Representatives Intelligence Committee released a declassifed version of the report made by the whistleblower, which triggered weeks of controversy and prompted House Speaker Nancy Pelosi to launch a formal impeachment inquiry into the Republican president.

Trump pressed Ukrainian President Volodymyr Zelenskiy to investigate Democratic presidential front-runner Joe Biden, in co-ordination with U.S. Attorney General William Barr and Trump's personal lawyer Rudy Giuliani, according to a summary of a July telephone call released by the Trump administration on Wednesday.

The whistleblower complaint concerns a July 25 telephone call in which Trump pressed Volodymyr Zelenskiy to investigate Biden and his son Hunter, who had worked for a company drilling for gas in Ukraine.
WASHINGTON REUTERS Sept 26