---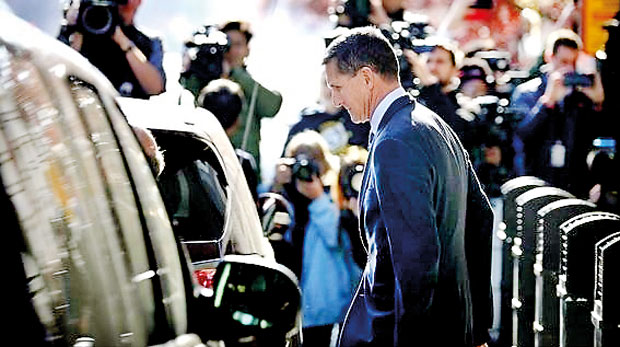 By Carol D. Leonnig The Washington Post, 27 December - President Trump's legal team plans to cast former national security adviser Michael T. Flynn as a liar seeking to protect himself if he accuses the president or his senior aides of any wrongdoing, according to three people familiar with the strategy.

The approach would mark a sharp break from Trump's previously sympathetic posture toward Flynn, whom he called a "wonderful man" when Flynn was ousted from the White House in February. Earlier this month, the president did not rule out a possible pardon for Flynn, who is cooperating with special counsel Robert S. Mueller III's investigation into Russian interference in the 2016 election.

Attorneys for Trump and his top advisers have privately expressed confidence that Flynn does not have any evidence that could implicate the president or his White House team.