---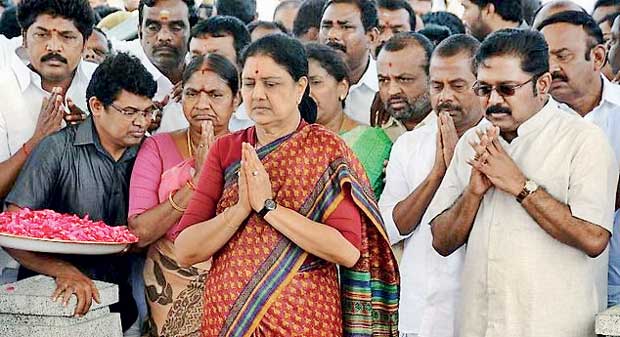 NEW DELHI AFP Feb16, 2017- An ally of disgraced Indian politician V.K. Sasikala was on Thursday sworn in as the next leader of Tamil Nadu state, ending a weeks-long tussle over succession marked by bitter infighting.

Palanisamy took the reins of the ruling party after Sasikala was spectacularly hauled off to prison for graft just as she was on the verge of becoming chief minister of the southern state.

The corruption case dates back to the late 1990s, when Jayalalithaa and Sasikala were accused of profiting from the chief minister's office and acquiring wealth beyond their income.

They were jointly accused of illegally amassing bungalows, luxury cars, tea estates and vast quantities of gold worth the equivalent of $10 million.

She had already been nominated for the top job before she was convicted Tuesday of amassing illegal assets worth $10 million, barring her from holding office for a decade.