---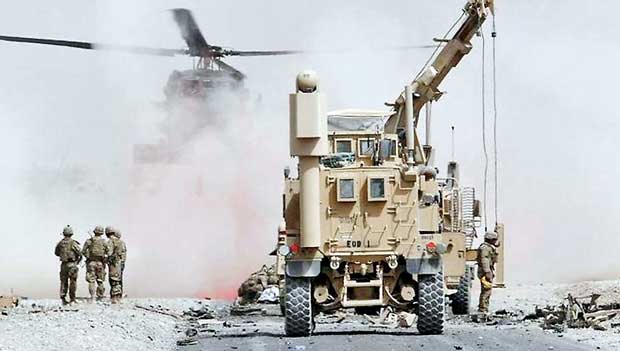 REUTERS, 28 September, 2017
At least 12 Afghan police men were killed and four wounded when a Humvee packed with explosives drove into their checkpoint in the southern province of Kandahar late on Wednesday, a government official said.

Abdul Bari Baryalai, a spokesman for the provincial government, said the attack took place in Maruf district, bordering Pakistan.

The attack, in one of the Taliban's heartlands, underlines the threats faced by Afghan security forces, notably police units on the front lines of the battle against insurgents who control or contest about 40 percent of Afghanistan.

The incident came on the same day that militants attacked Kabul airport while U.S. Defense Secretary Jim Mattis was visiting the Afghan capital.