---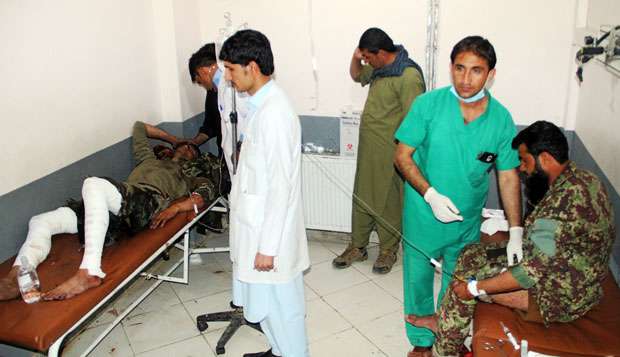 By Sayed Salahuddin (c) 2018, The Washington Post Nov 23, 2018 - KABUL, Afghanistan - A suicide bomber detonated explosives during Friday prayers in a mosque packed with army troops in Afghanistan's southeastern Khost province, killing at least 10 of them, a government spokesman said.

But a security official said the toll could be at least twice that with another 30 wounded in the attack which happened in the Mandozai district near the border with Pakistan.

"The initial report we have suggest that 10 have been killed, it happened during Friday prayers," Talib Mangal, a spokesman for the governor of Khost said.

The attack comes days after 55 Islamic clerics were killed in a hotel in Kabul while marking the birth of Islam's Prophet Muhammad.