---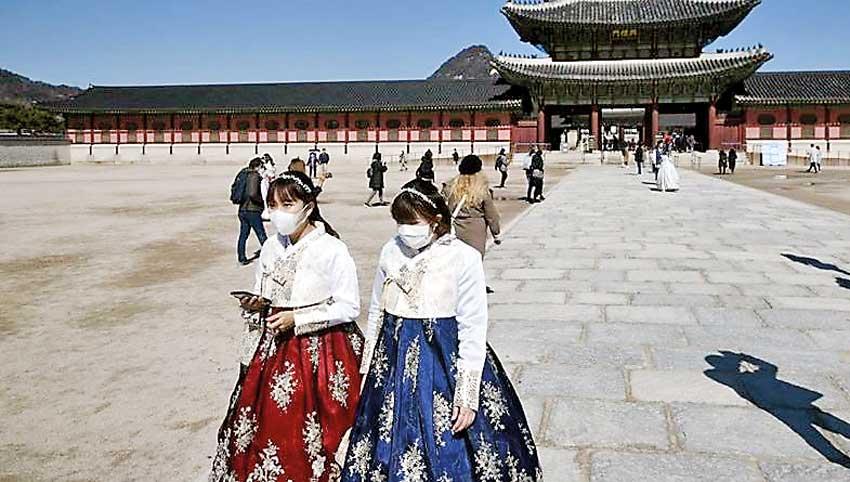 South Korea decided to raise its alert over the coronavirus to its highest level, President Moon Jae In announced on Sunday, after the country reported over 150 new cases of the virus.

Moon said that the government would strengthen its overall emergency response as part of declaring the "red" alert level, and that local authorities should take "unprecedented, powerful" measures to contain the coronavirus, according to South Korea's Yonhap news agency.

South Korea reported 169 new cases of coronavirus and two new deaths, bringing the total confirmed infections to 602 and the death toll to five, according to the Korea Centre for Disease Control and Prevention (KCDC).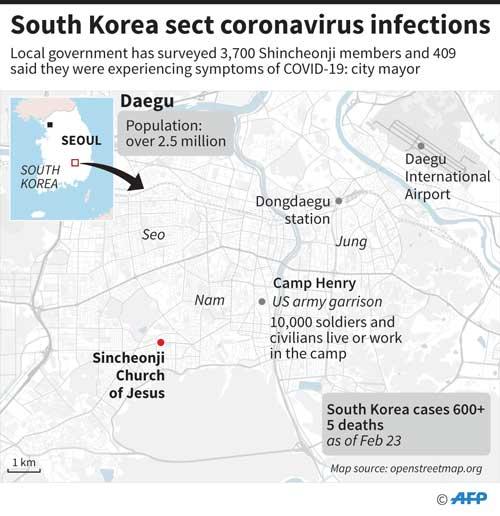 Meanwhile, Chinese health authorities reported 648 new cases and 97 new deaths, bringing the total number of infections nationwide to 76,936 while fatalities rose to 2,442.

In South Korea, Prime Minister Chung Sye Kyun on Friday promised "strong and swift" measures to prevent the virus from spreading further, including designating Daegu and Cheongdo as "special care zones," according to news agency Yonhap.

Daegu's 2.5 million residents on Thursday were advised to stay at home by Mayor Kwon Young Jin in order to slow the spread of the coronavirus.

Authorities said that cases were also reported in the capital Seoul, the central south-west province of Chungcheong and on Jeju Island.

The Seoul city government said it would ban rallies and close down church services of the Shincheonji Christian sect as part of measures to curb the spread of the Covid-19 illness, Yonhap reported.
REUTERS, 23RD
FEBRUARY, 2020