---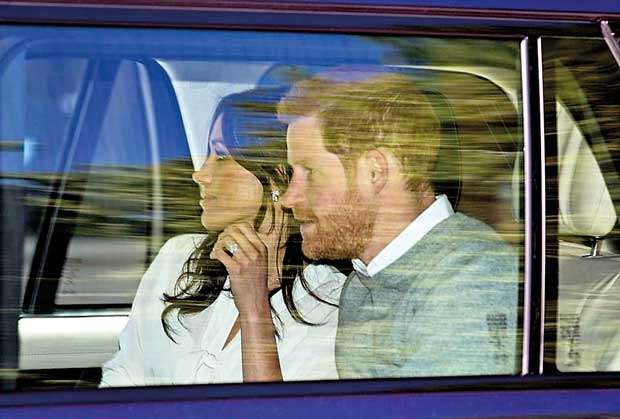 UK, Daily Mail), 18 May 2018 - Meghan Markle has today chosen Prince Charles to walk her down the aisle after her own father let her down in yet another extraordinary twist ahead of the royal wedding. Prince Harry's father will give away his fiancee at St George's Chapel, Windsor, tomorrow in unprecedented scenes set to be seen by millions around the world.

The American-born former actress asked Prince Charles after discussions with Harry and the heir to the throne said today he was 'pleased to welcome her to the royal family in this way'. Her mother Doria Ragland had been expected to step in for Thomas Markle, whose deal with a paparazzi photographer threatened to overshadow the biggest and happiest day of her life. Charles and Camilla paid a flying visit to Kensington Palace yesterday as Meghan was forced to reveal her father would no longer be flying the UK and this may have been when she asked him.

Harry's father is vastly more experienced than Doria at appearing at large-scale public events amid intense scrutiny. He also performed the duty for Alexandra Knatchbull, the daughter of his close friend, Lord Brabourne, in 2016.

Today Meghan and Harry will put days of horrendous family drama behind her as she takes her mother to meet the Queen and huge crowds gathered outside Windsor Castle ahead of tomorrow's wedding.