---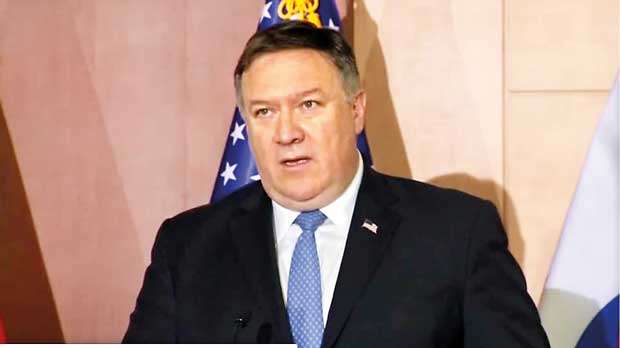 By · Nick Wadhams, Jihye Lee (c) 2018, Bloomberg Jun 14, 2018 5:58 PM-U.S. Secretary of State Mike Pompeo emphasized that Kim Jong Un wouldn't receive sanctions relief until after his complete disarmament, pushing back against North Korean suggestions that penalties would soon start being relaxed.

Sharing a podium in Seoul, with his Japanese and South Korean counterparts, Pompeo was asked Thursday about North Korean claims that U.S. President Donald Trump had committed to a "step-by-step" process and "expressed his intention" to lift sanctions. Those assertions appear to contradict Trump's pledge to keep penalties in place until Kim's nuclear weapons "are no longer a factor."

"Chairman Kim Jong Un understands the urgency of the timing of completing this denuclearization, and understands we must do this quickly," Pompeo told reporters. "And the sanctions relief cannot take place until such time as we have demonstrated that North Korea has been completely denuclearized."

Pompeo was briefing North Asian leaders on Trump's first-of-its-kind summit with Kim on Tuesday, meeting, before heading to Beijing to talk with China's Xi Jinping. Both Moon and Xi have advocated a phased approach to negotiations and moved to quickly repair ties with North Korea, while Japan wants the U.S.-led "maximum pressure" campaign to continue.

Trump has come under increasing criticism because the 1 1/2-page statement that he and Kim signed Tuesday in Singapore spelled out no specific North Korean commitments besides working toward the "complete denuclearization of the Korean Peninsula" .